If you are from the South then you already know how much we like our monogrammed and personalized luggage and accessories.  Like Reese Witherspoon famously said, "If it isn't moving- Monogram It."
Recently I came across two issues when it came to traveling.  One, I didn't have a carry on suitcase and Two, I didn't have a carrying case for my laptop.  I had to solve these two issues quickly before the busy holiday travel season.  Like any good southern girl, I went straight to Jon Hart!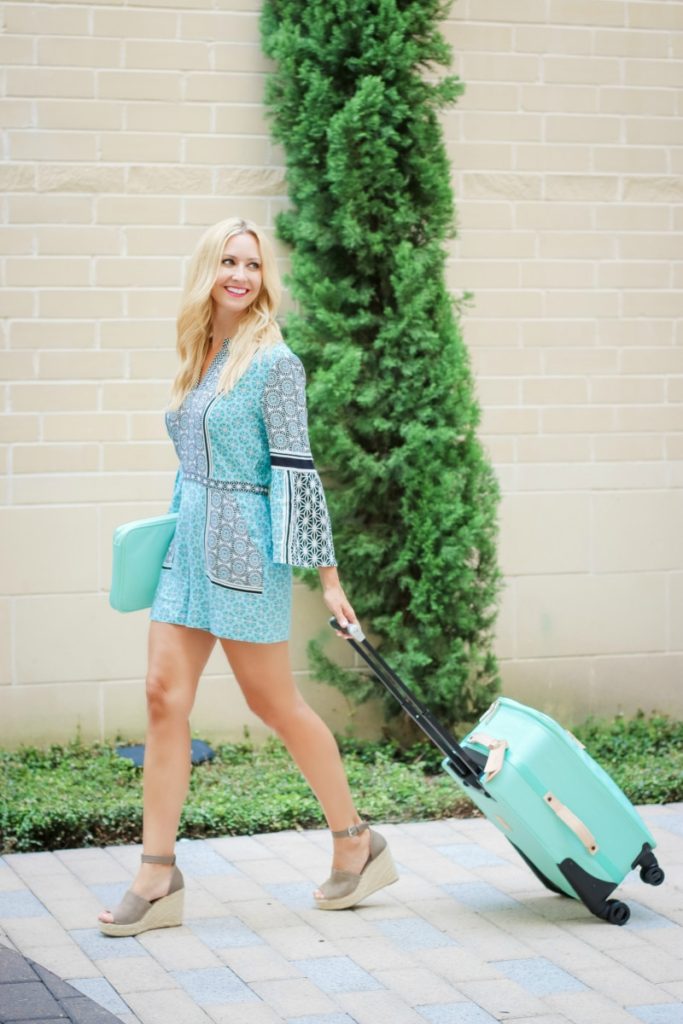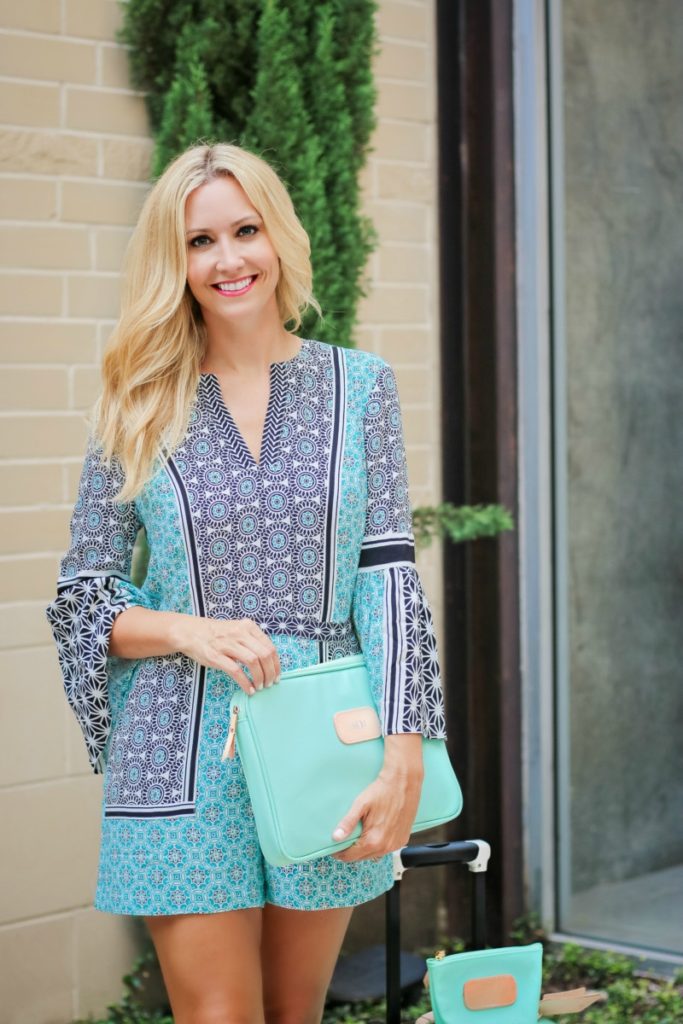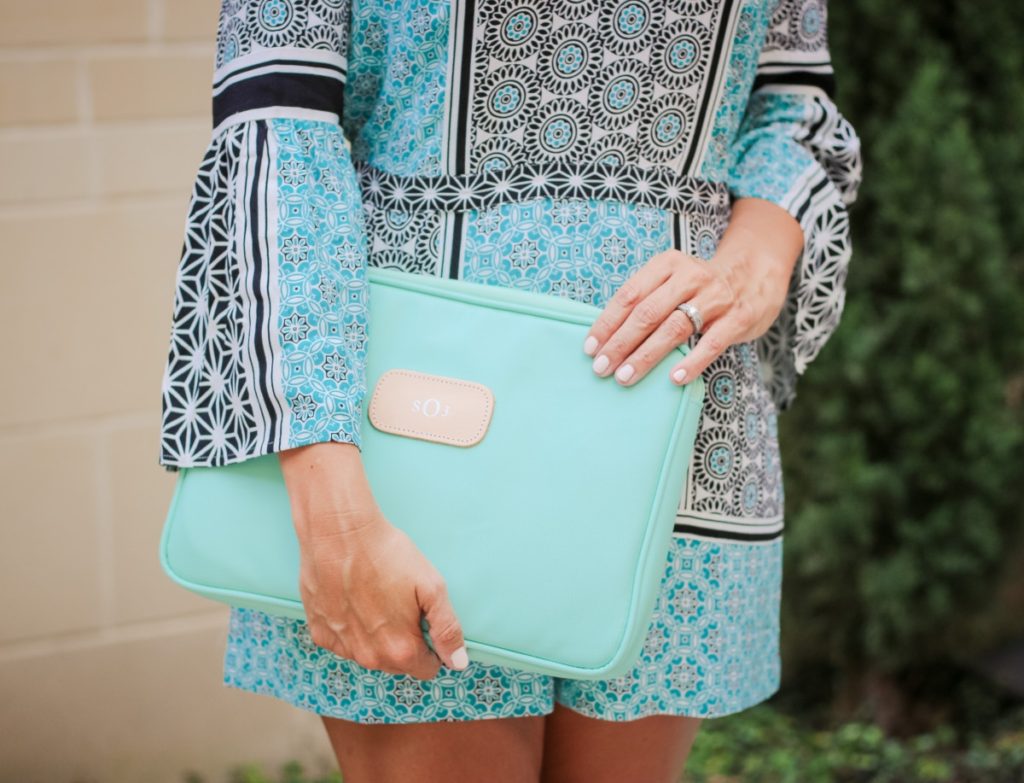 I chose Jon Hart because of their durability and quality personalized luggage.  If my luggage is scuffed I can wipe it down with a Magic Eraser and it looks brand new again.  This personalized luggage is also just that, personalized.  I chose a silver standard monogram but there are so many other options to choose from!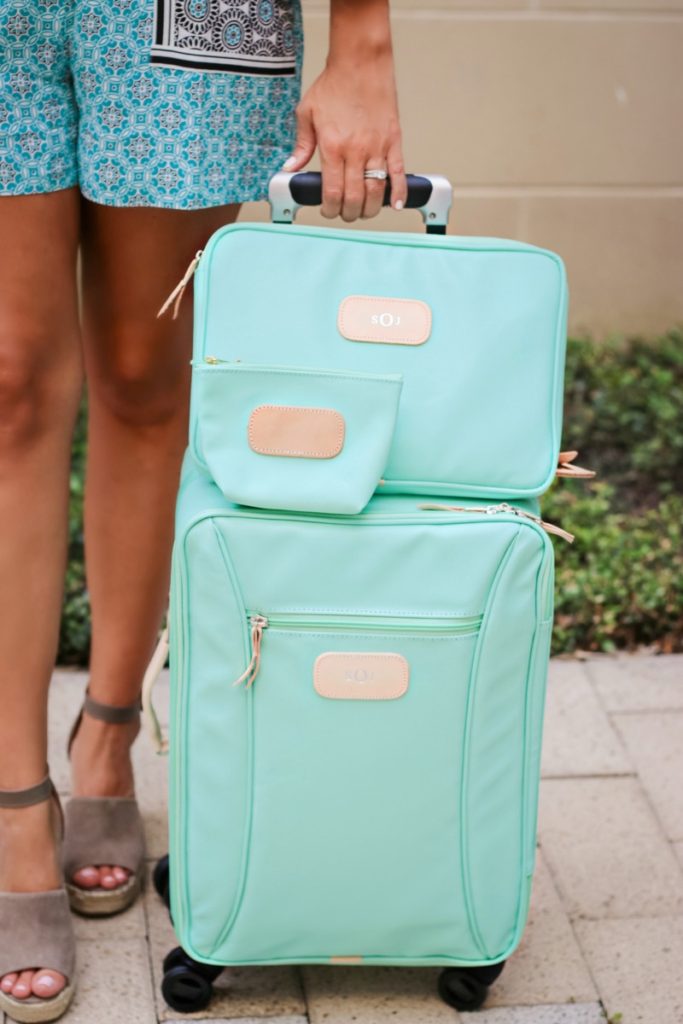 I couldn't leave my hubby out!  Tailgating season is here and he recently had a birthday so I got him this personalized carrying cooler with our last name on it.  How genius are the handles on this?!? We have one of those popular bulky coolers that are so dang heavy it takes a forklift to move it.  This cooler is perfect for carrying to tailgates, the beach or a neighborhood party.
Long Sleeve Romper– 40% off  /  Black & White Romper– 40% off   / Sunglasses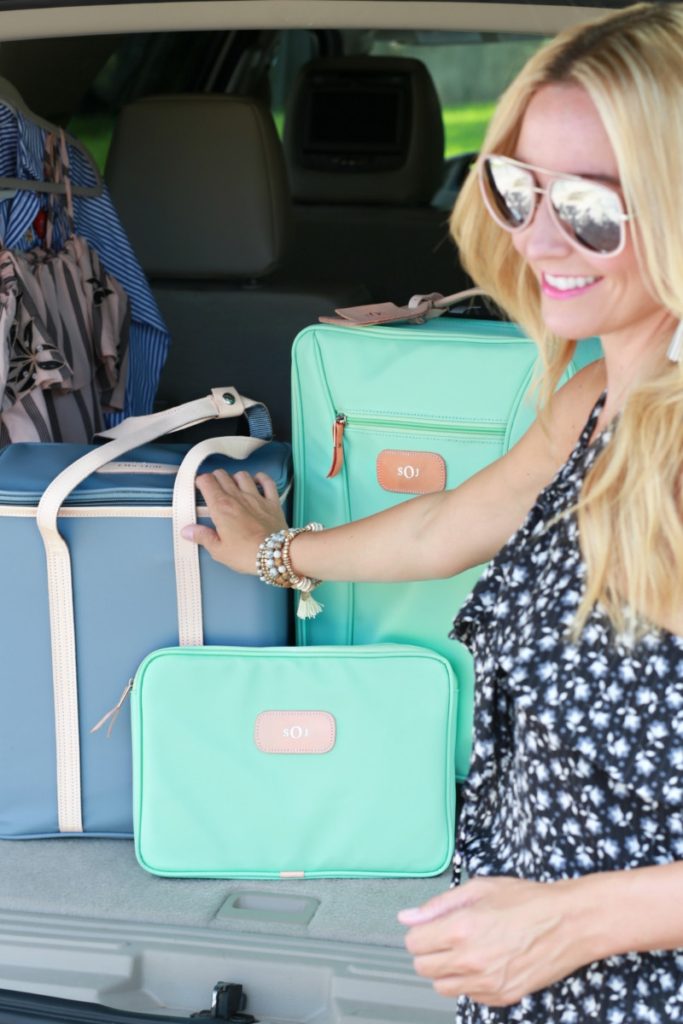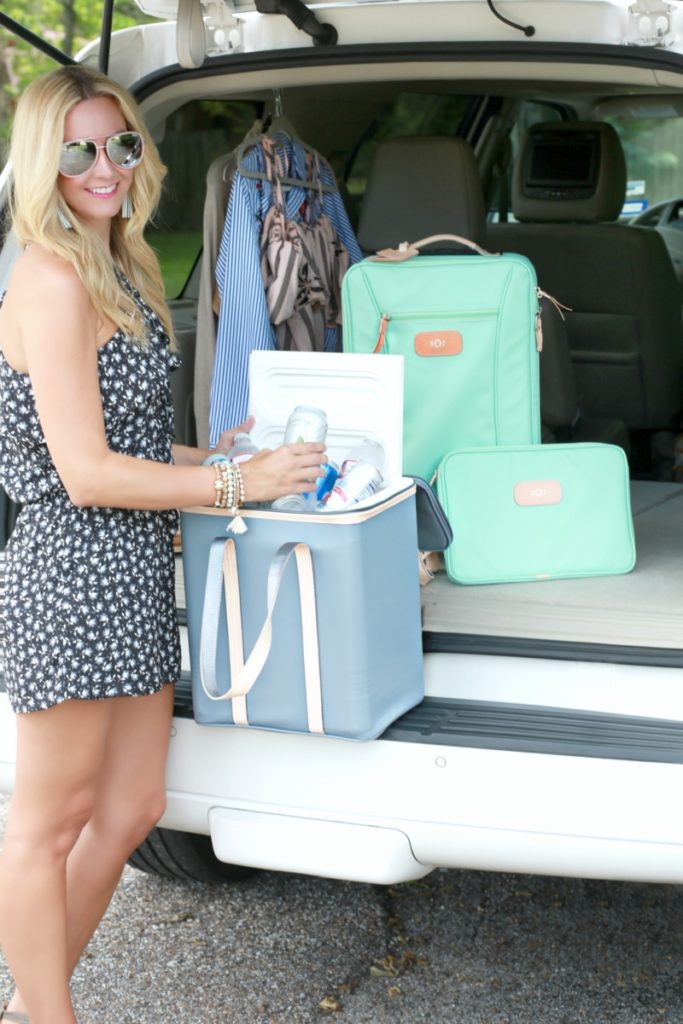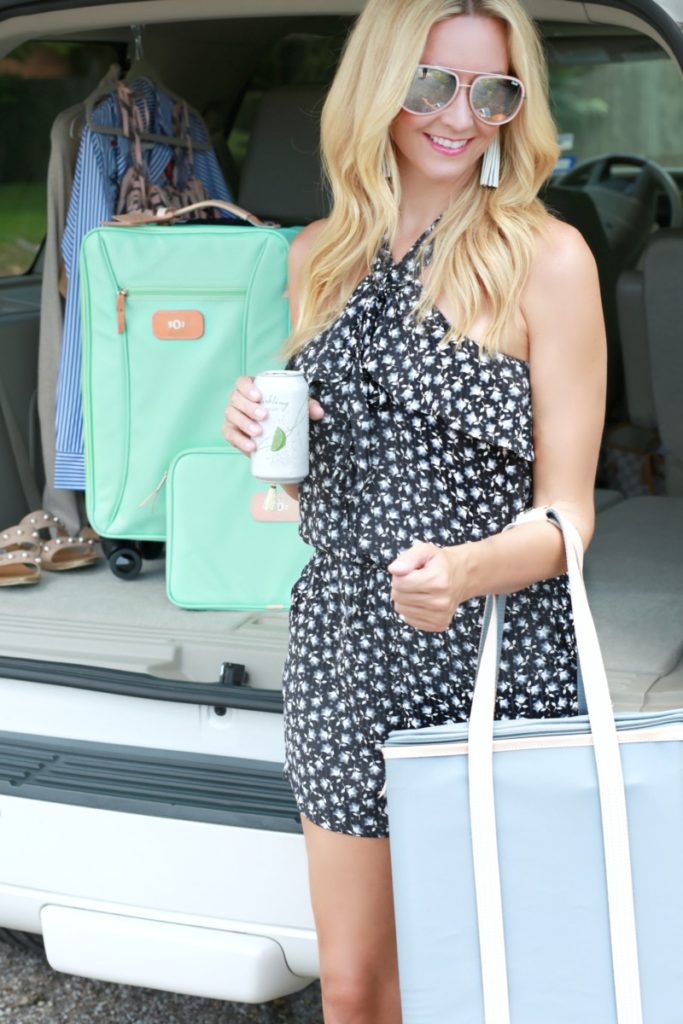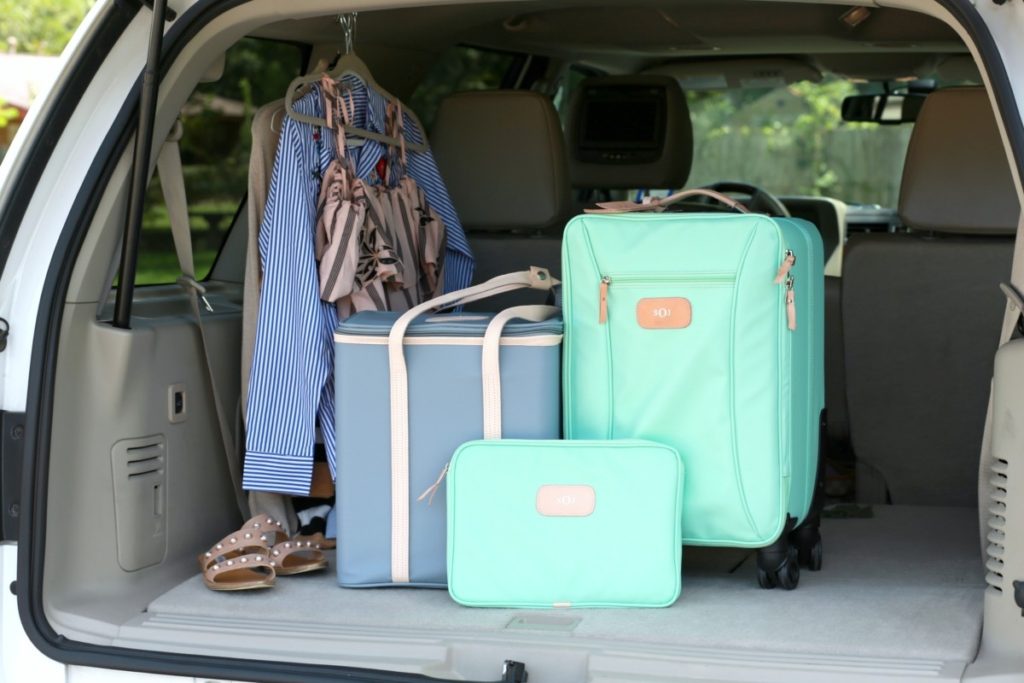 I hope ya'll have an amazing weekend and some future travel or tailgating plans in the weekend mix!
XO- Sara