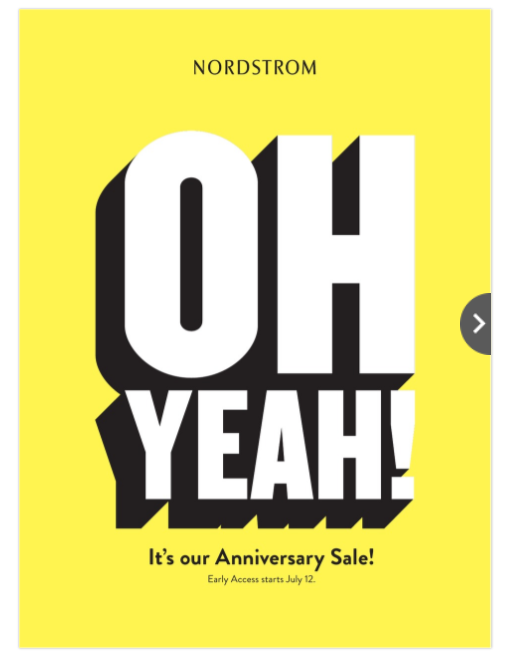 The Nordstrom Anniversary Sale is right around the corner!   You can preview the catalog to get an idea of what will be coming out and the trends for fall.  I feel like the catalog never does the sale justice but you can get a general feel and sneak peek of what's to come.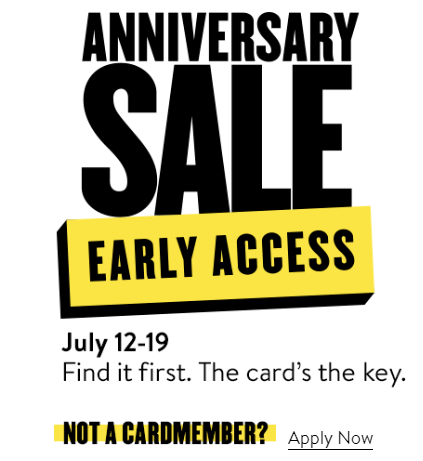 WHAT IS THE NORDSTROM ANNIVERSARY SALE?
If you are new to the Nordstrom Anniversary Sale, this is the HOTTEST sale of the year.  Nordstrom has brand new merchandise for fall and winter 30-40% off!  That means those $130 booties might only be $78!  That's a huge savings.
WHEN? (Dates You Need To Know)
July 11th– Level 4 card holders get to shop the sale in store one day early!  I will be there shopping all the best finds and have them live for you when the sale goes LIVE ONLINE at 2am. Check my IG stories, then my post will be live by 4am.
July 12th– This is "Early Access Day" for all Nordstrom card holders.  If you have the debit or credit card you will be able to shop all sale items before they are available to the public.  Items sell out FAST.  Some people even set their alarm to wake up early and shop!  If you don't have the card, sign up HERE  (I will have a tip for using your card below in the tips & tricks section).
July 20th– The sale opens to the public.  Everyone is allowed to shop the sale!
August 5th– Last day of the sale and all items will go back to full price the next day.
WHY?
Why is this sale SO amazing?  Usually a sale is old merchandise.  The Anniversary Sale is all pre released, brand new fall items marked down.  This is when I stock up on all of my fall/winter essentials like cardigans, long sleeve tees, booties, jeans, etc.  I also stock up on workout gear, sneakers and sometimes a new handbag.
Clean out that closet and make a list of the staples you need to replenish.  Are your booties all scuffed up? Are those workout leggings pilling?  Is your Tory Burch handbag showing its age?  This is your time to revamp and replenish all of your most worn items.
TIPS & TRICKS! ( BIGGIE)
Check my

Instagram page

, stories and the blog for FREQUENT updates!  I get access on July 11th so I will be one of the first with dressing room try on's of all the hottest items live on the blog and social media at 2am on July 12th.  I have covered this sale for a few years and I know exactly what will sell out first!  
Nordstrom Card– Here's where it gets good people! You MUST have a card to shop the sale on July 12th.  I cannot stress this factor enough.  BUT, we don't all love spending on a new credit card…so, here is what worked last year! As long as you have an account you can access the sale using this generic code 3012, last name NORDPRD and billing zip code 80111 and then you can use another method of payment!  BUT YOU STILL HAVE TOHAVE A CARD ACCOUNT!
Triple Points Days– With the card you get points.  You can pick a triple points day and I suggest using it on the day you will spend the most! Are there Christmas presents you can grab for teachers, friends, co-workers?  Makeup sets, candles and jewelry make great gifts for everyone.
Checking Out– Last year I made the mistake of leaving items in my bag for too long and not checking out.  I love the

Barefoot Dreams cardigan

and the Madewell cardigan and missed out on them.  Check out frequently.  This might mean placing 2-3 orders a day.
Restocks– Nordstrom values it's cardmembers and gives preferential treatment to them.  Word on the street is they will NOT HAVE RESTOCKS for the public sale on July 20th.  When an item is gone, it will most likely NOT BE RESTOCKED!
Free Shipping & Free Returns- Besides quality products Nordstrom is known for their customer service!
As always here are the easiest ways to shop the best Nordstrom Anniversary Sale picks:
Mobile- Everything Will Be On IG Stories Too!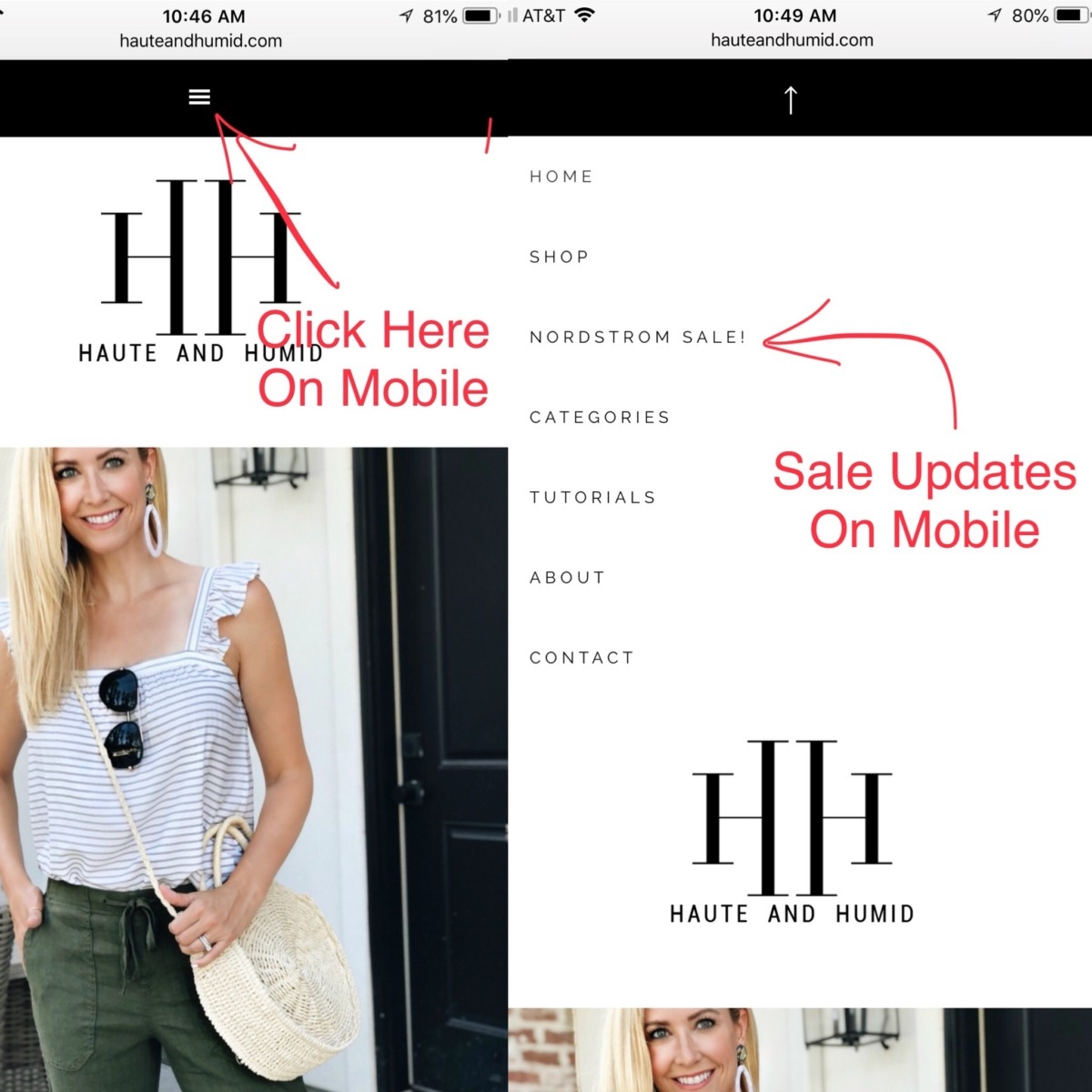 DESKTOP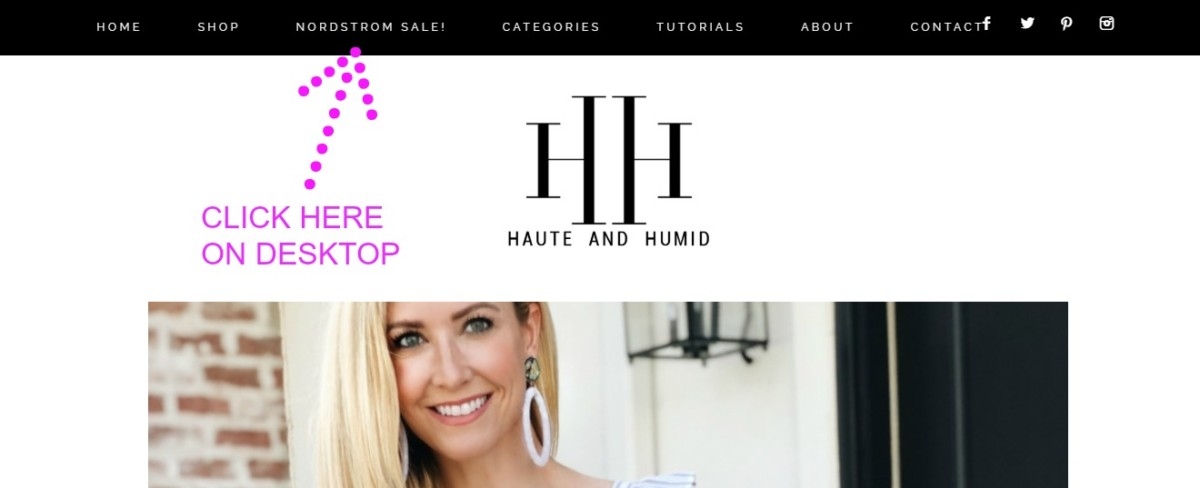 What Is On My List?
These are the items I buy year after year because I get my wear and tear out of them!
Booties
Jeans
Everyday Cardigan
Barefoot Dreams Cardigan
Free People Tops
Summer to Fall Transitional Dress
Jewelry
Hanky Panky Underwear
Beauty Packages – I buy 2-3  of these for Xmas presents!
La Mer, it's a guilty pleasure I buy once a year.  My winter skin thanks me for it.
Get those mall walking shoes on, carb load and I'll see you all bright and early on the 12th! My  IG stories will be live starting at 2 and my post will be up by 4am!
XO-Sara