It's been a while since I have updated you on our home renovation. If you haven't been following along, you can hop over and see our before pictures. I'm finding that renovations take a LOT of time and effort. I am also not the best interior designer and second guess every decision. I'm still seething that I hadn't gone to Shuttercaft sooner to buy the perfect blinds. This showed my hesitation was not exactly compatible with the interior design world. It was time for me to do something about this! I decided it was time to hire Aryn from Oyster Creek Studios. I love her aesthetic and her own personal home is gorgeous.
Below you can see the inspo boards Aryn created for me. I wanted my home to feel light and open yet remain child friendly. We are keeping our dark leather sofa but adding pops of white in the curtains. Our fireplace is a beige cement and I wanted it to pop against the light grey paint. I found this awesome paint from a company called Romabio. They sell limewash paint for brick and cement. The best part is it can be washed off up to seven days after being painted!
LIVING ROOM HOME RENOVATION DETAILS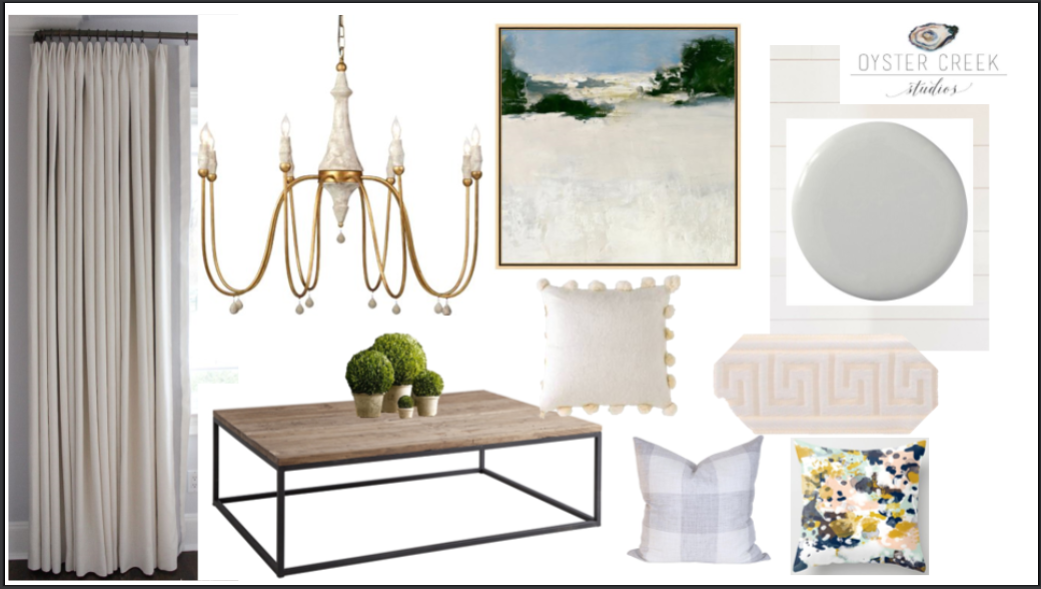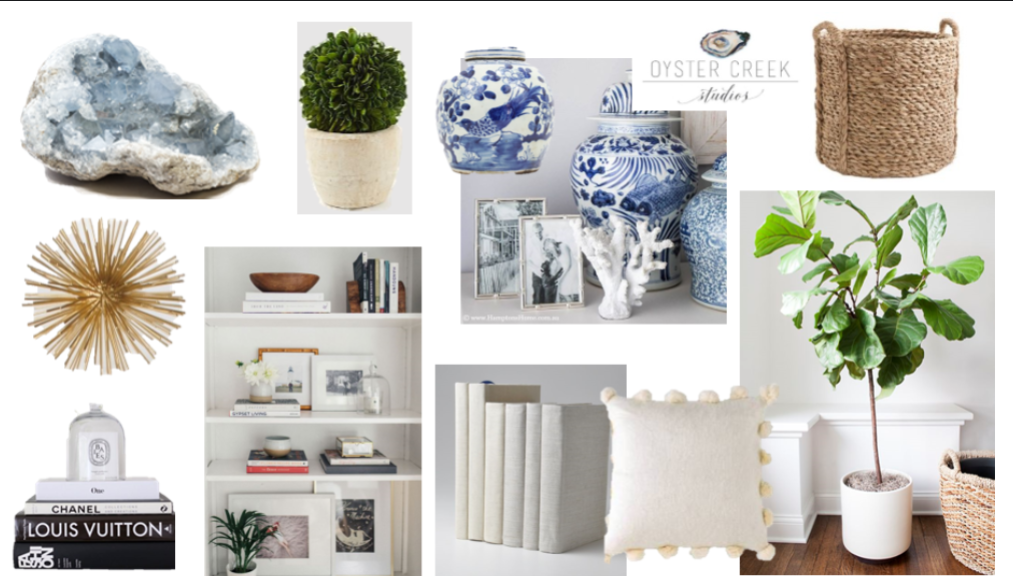 POWDER BATH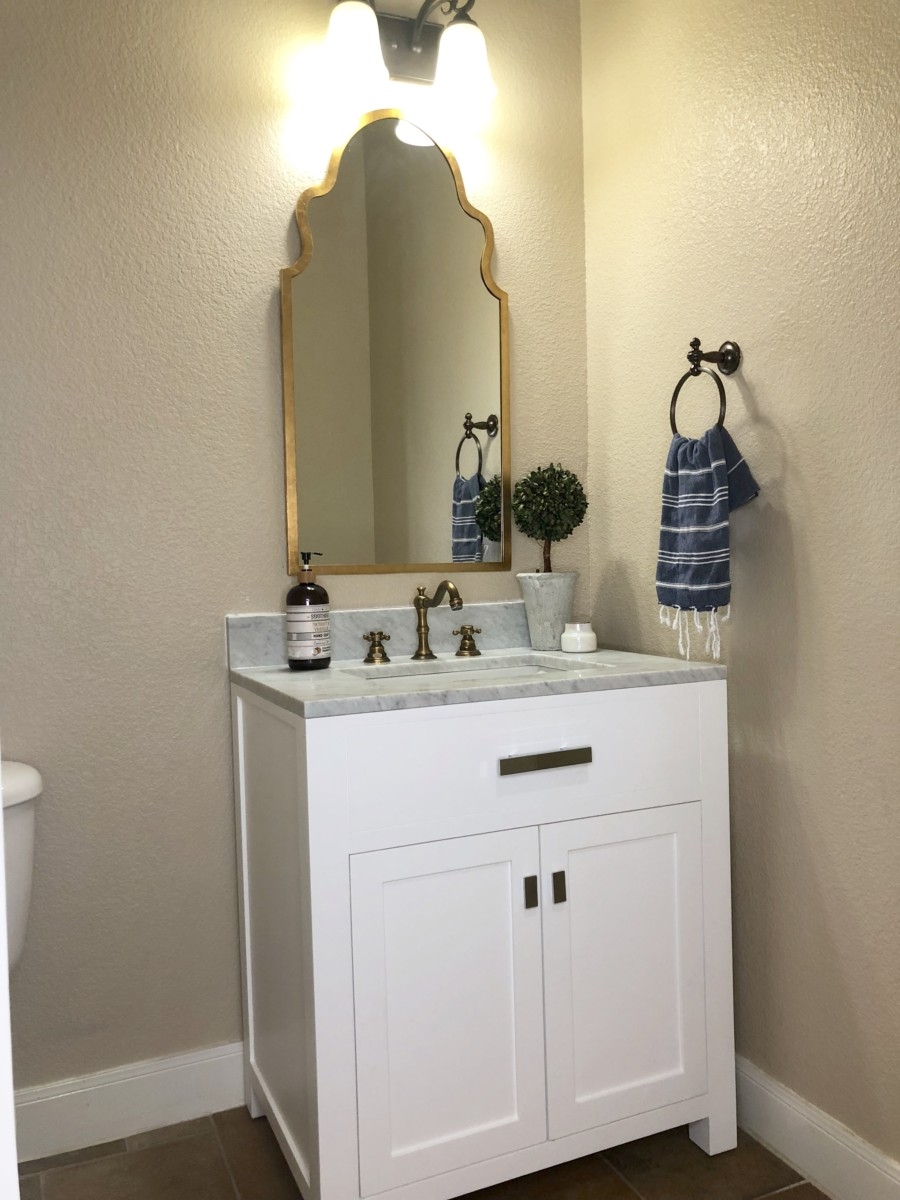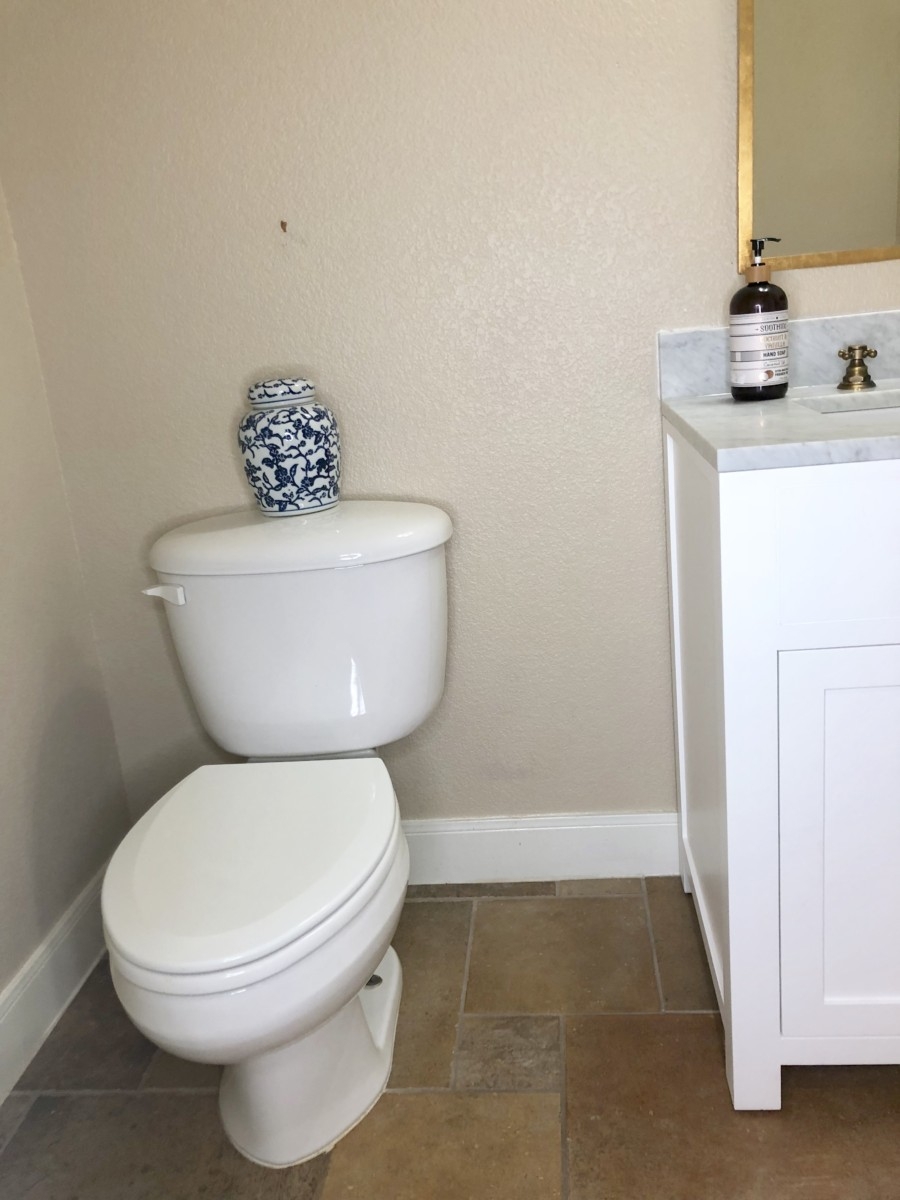 This is the tile we will be putting in the powder bathroom. I wanted to keep everything as timeless and neutral as possible. As much as I love cement tile, I'm afraid it will be out of style in 5-8 years.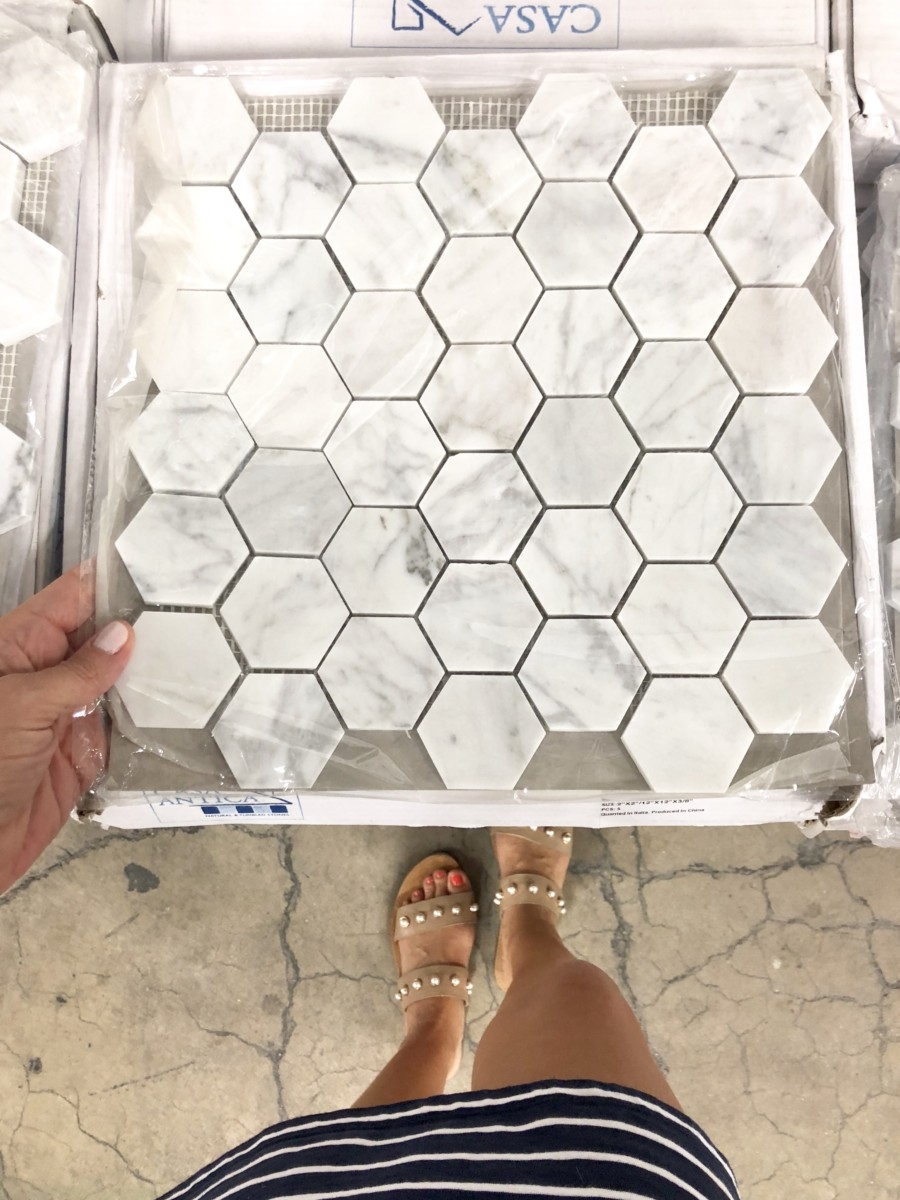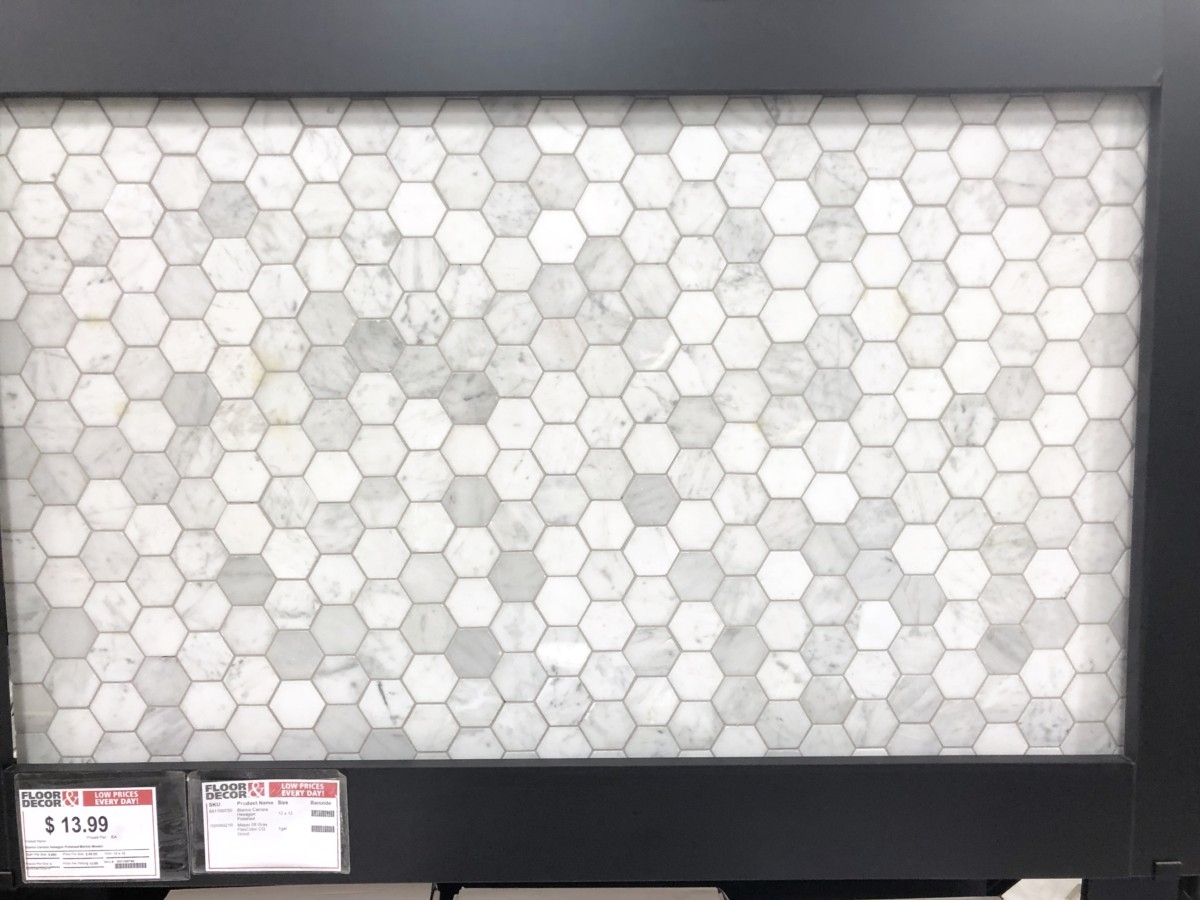 And remember, when renovating a home it's so important to keep an up-to-date To Do List. Otherwise, you risk losing track of everything in the chaos! Here's ours for reference:
Install hardware on cabinets
Rip out counter top in laundry room
Design a locker/mudroom for laundry room
Replace wood flooring downstairs
Install tile in laundry room & powder bath
Find wallpaper for powder bath
Lighting for powder bath
Have wingback chairs recovered
Have curtains made for living room
Decor items for living room
Artwork
As you can see we have a lot of work still ahead of us on this home renovation. Next month we will begin the process of having our tile ripped up. My entire house will basically look like E.T. when he's in that contamination room. Plastic and dust will be everywhere and we will be living in a sea of plastic.
Wish us luck! Send wine and snacks.
_ _ _ _ _ _ _ _ _ _ _ _ _ _ _ _ _ _ _ _ _ _ _ _ _ __ _ _ _ _ _ _ _ _ _ _ _
Killer Deals
On MEGA Sale $35!!!! This romper was a major favorite! It runs TTS and works if you have a long torso.
I also love these beaded bracelets. They are super inexpensive and I like to mix and match different sets.
Romper | Earrings | Bracelets | Phone Case– Use code SARA10 for 10% off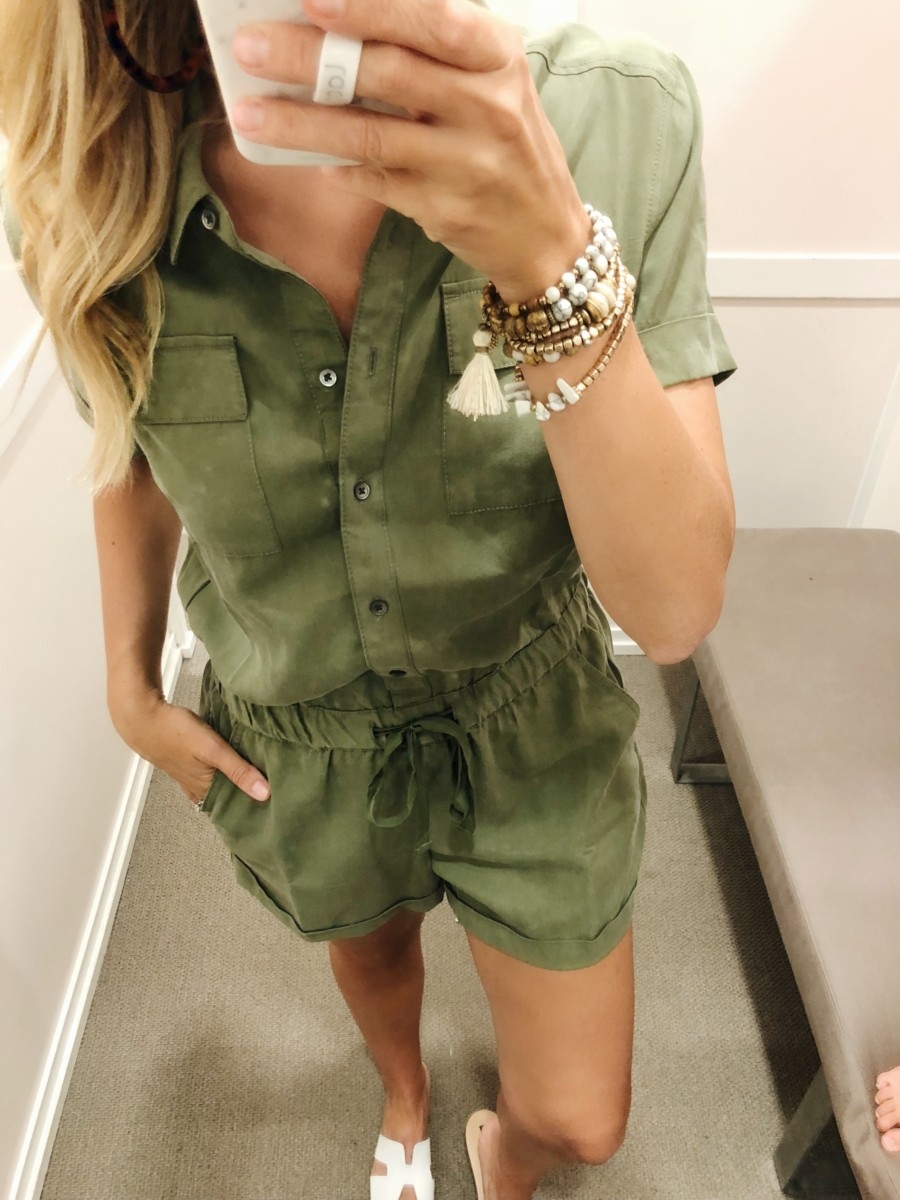 Striped Tank On Sale! I suggest Sizing down. I also paired it with linen pants in this post.
Top | Shorts | Sunglasses | Hat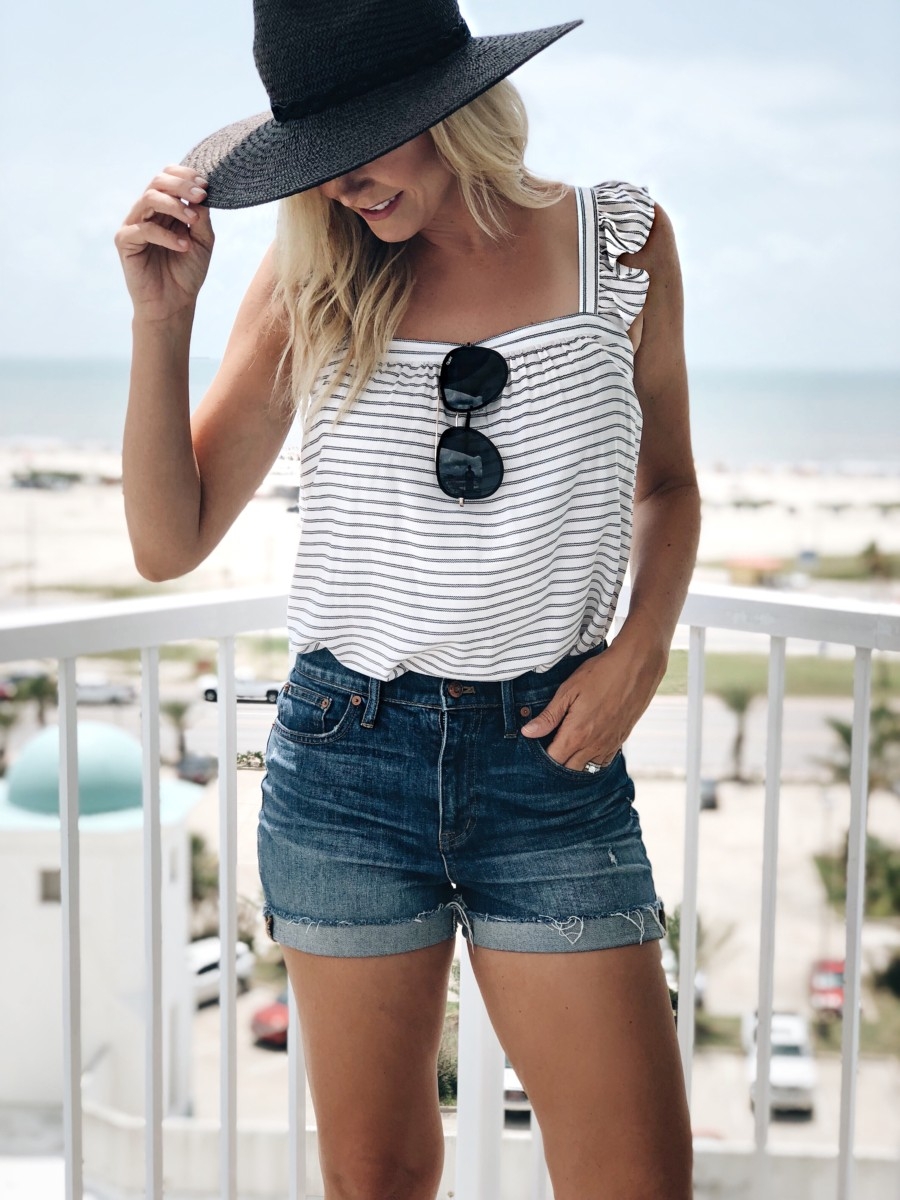 This peplum top has been my go to. I pairs well with jeans and shorts.
Top | Shorts – size down | Sunglasses | Necklace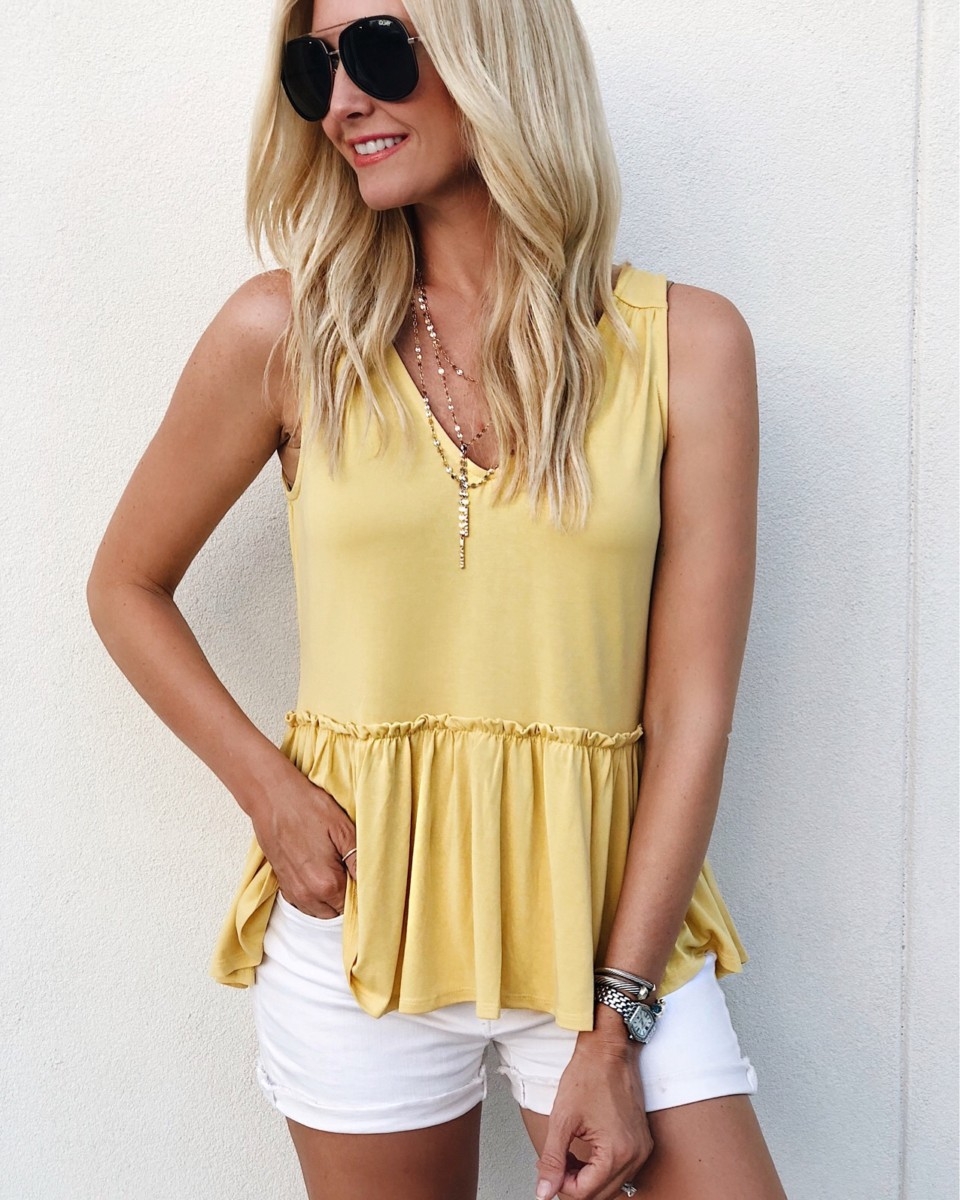 Stay tuned first thing tomorrow morning for all of my favorite Nordstrom Anniversary Sale picks! I will focus on the items I think will sell out first. Read all of my tips and tricks to shopping the sale before you hit the racks.
XO- Sara