I hate you, I love you, I hate that I love you.  Fall, I love your cooler temps and that fact that I don't constantly have boob sweat.  However, my skin is in complete shut down freak out mode.  The drier air, overcast skies and lack of sun are really spiking my cortisol levels and making me look like 35 year old teenager.
If you are in the same boat or just want to keep that J.Lo glow going, I rounded up 10 of my favorite fall beauty products that will change your life…or at least make you feel better about yourself!
Fall Beauty Products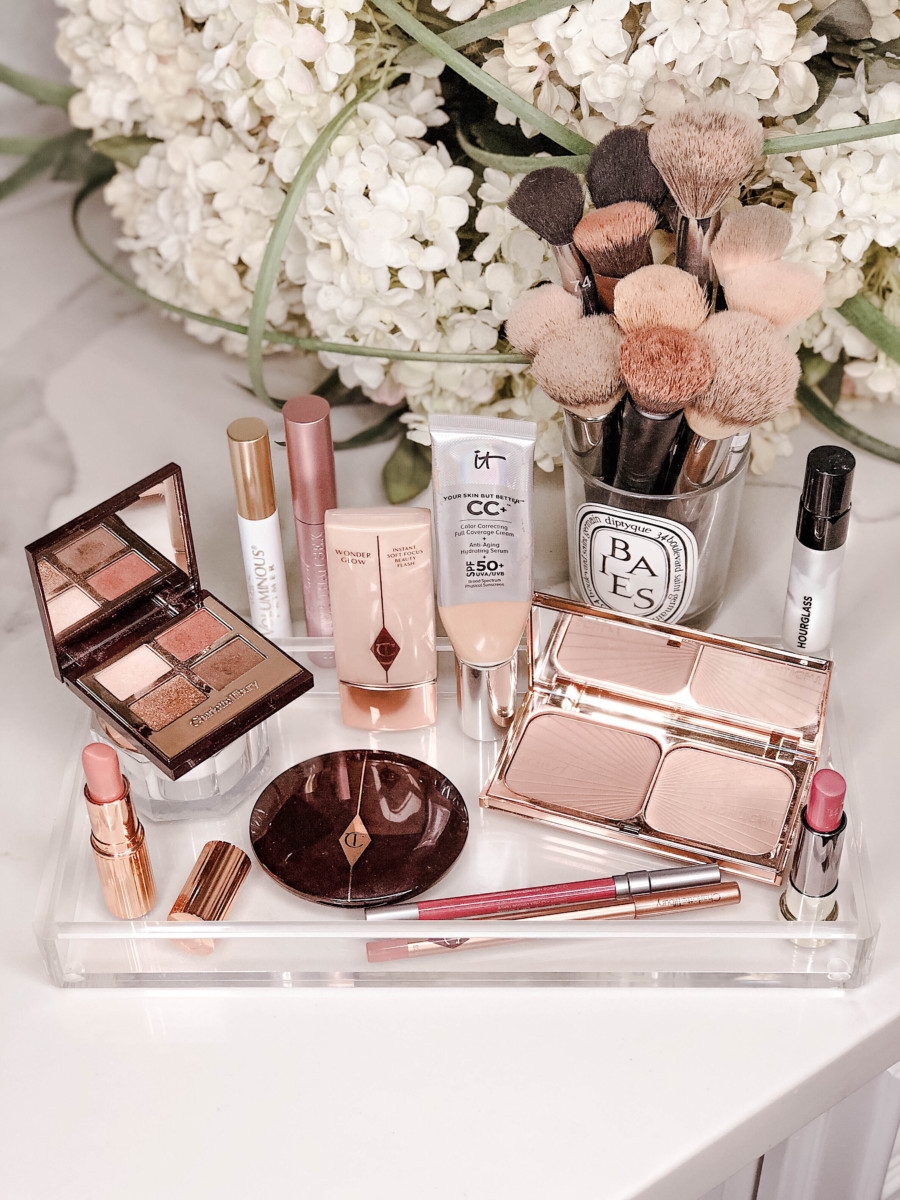 I don't have the name of J.Lo's dr she uses to get that "I don't age and I have unicorn skin a la Jennifer Lopez" look.  I do however, have the magic potion she must use for dewy glowing skin.  Charlotte Tilbury Wonder Glow! There are two ways to use this.  Mix it with your foundation or apply to the face before your foundation.  It will give you that glowing but not glittery sheen.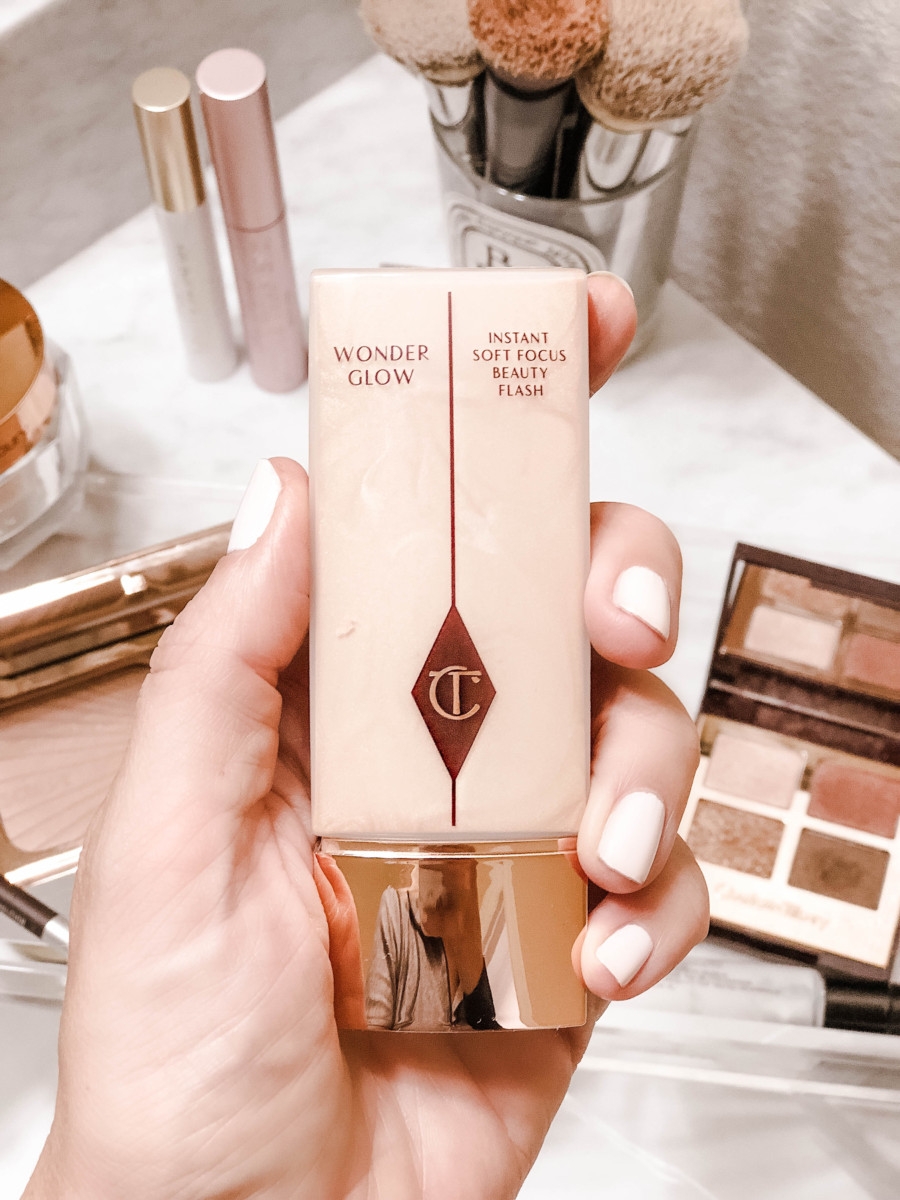 I live and breath for mascara.  Ok that's  tad extreme but it is the one fall beauty product I cannot live without.  I have tried nearly every mascara under the sun and so far this mascara is my one true love.  My lashes are long but fine.  I always like to add more length but I also like to add more volume.  First I apply L'Oreal voluminous primer and let it dry for exactly 20 seconds.  If you don't wait it will just smear into your mascara.  If you wait too long, then it is hard to apply your mascara.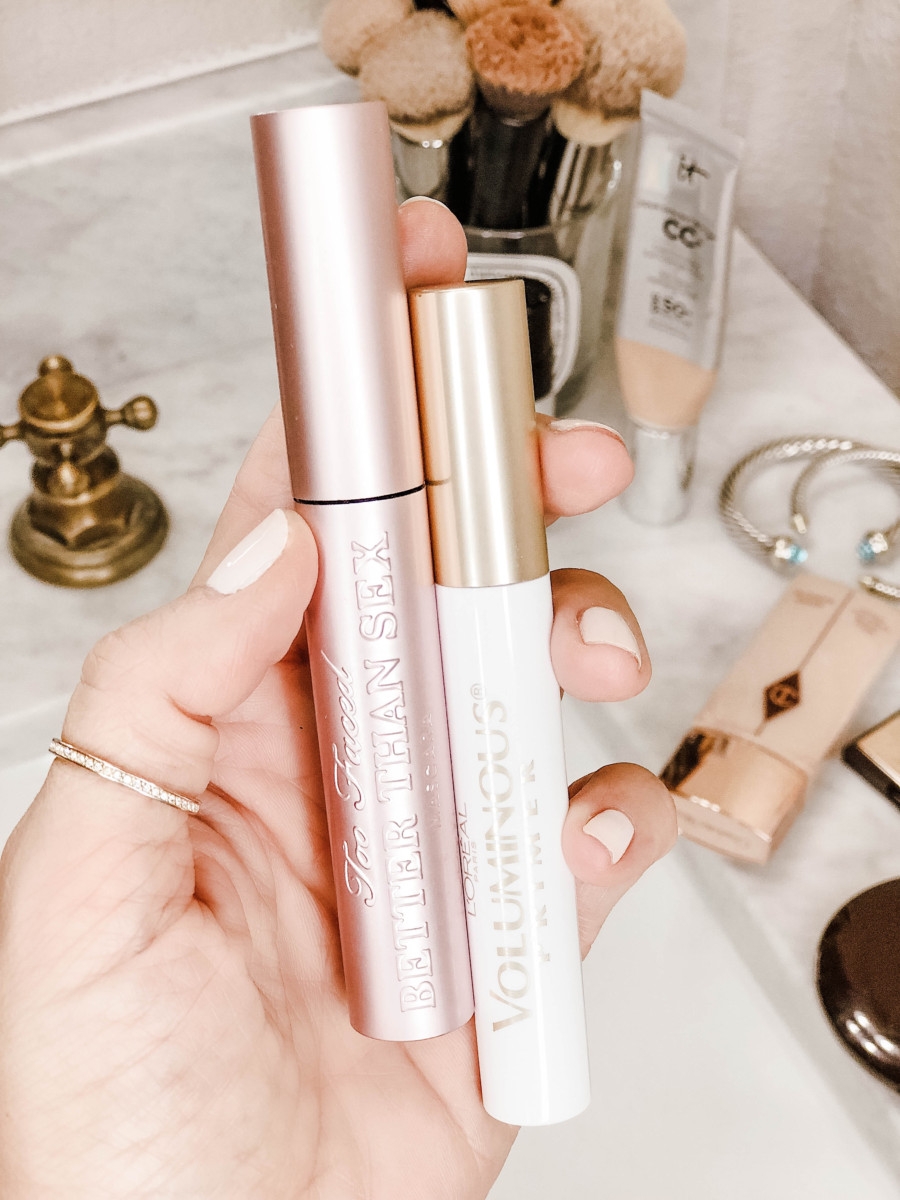 When it comes to physical exfoliators this one is simply the best.  I back to it time after time.  After washing my face I apply a LITTLE bit of this and massage in a circular motion.  If you want a great chemical exfoliator, this one has some really great reviews and is becoming a cult favorite.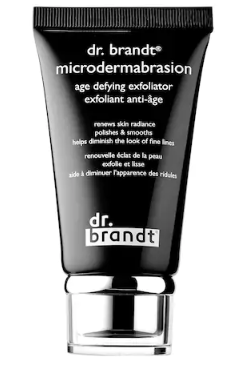 Kiss dry chapped lips goodbye!  This stuff is seriously magical. Seriously, this balm is the silkiest, smoothest lip balm you'll ever use.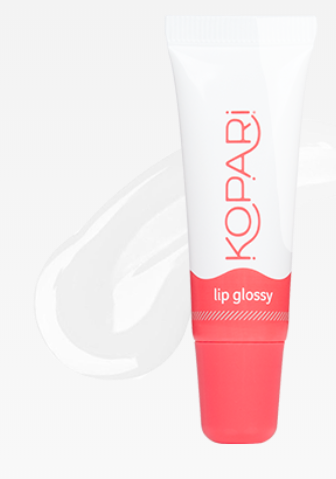 I have almost completely given up traditional foundation.  I wear this  CC cream daily because it has a no mess pump, sunscreen and the perfect amount of coverage.  For a flawless finish, I always apply with this foundation brush.  Right now you can get a super size CC cream AND the brush for only $58  PLUS $5 off your first order with code FIVE4U.  The brush alone retails for $48.  This is a total steal of a deal!

I have been using this balm cleanser for two years now and nothing compares.  It cleanses without stripping my skin and even melts my eye makeup right off.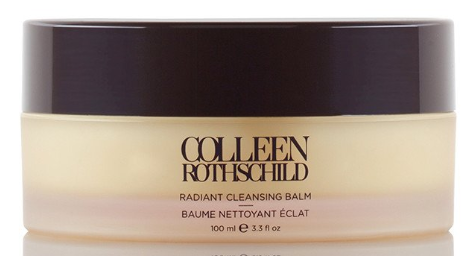 When the humidity drops below 200% here in Houston my skin dries up like a slug in salt.  Apply this rich and creamy moisturizer at night before bed and you will wake up with soft smooth skin.  I also love this budget friendly moisturizer from Olay for anti-aging.  The consistency is really nice and it really helps with the fine lines around my eyes.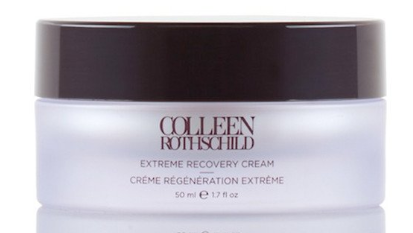 8.  Lipstick & Lipliner
Right now I have two favorite lipsticks.  If you are a neutral lover check out the Charlotte Tilbury colors.  They are creamy and soft.  If you like to pick from every color under the rainbow, check out Urban Decay Lipsticks.  My favorite fall colors are  Backtalk (comfort matte nude pink) and Vice Collection 66 (rich mauve nude).  My favorite lip liners are also from Urban Decay.  The last forever!  Right now I am loving the color RUSH.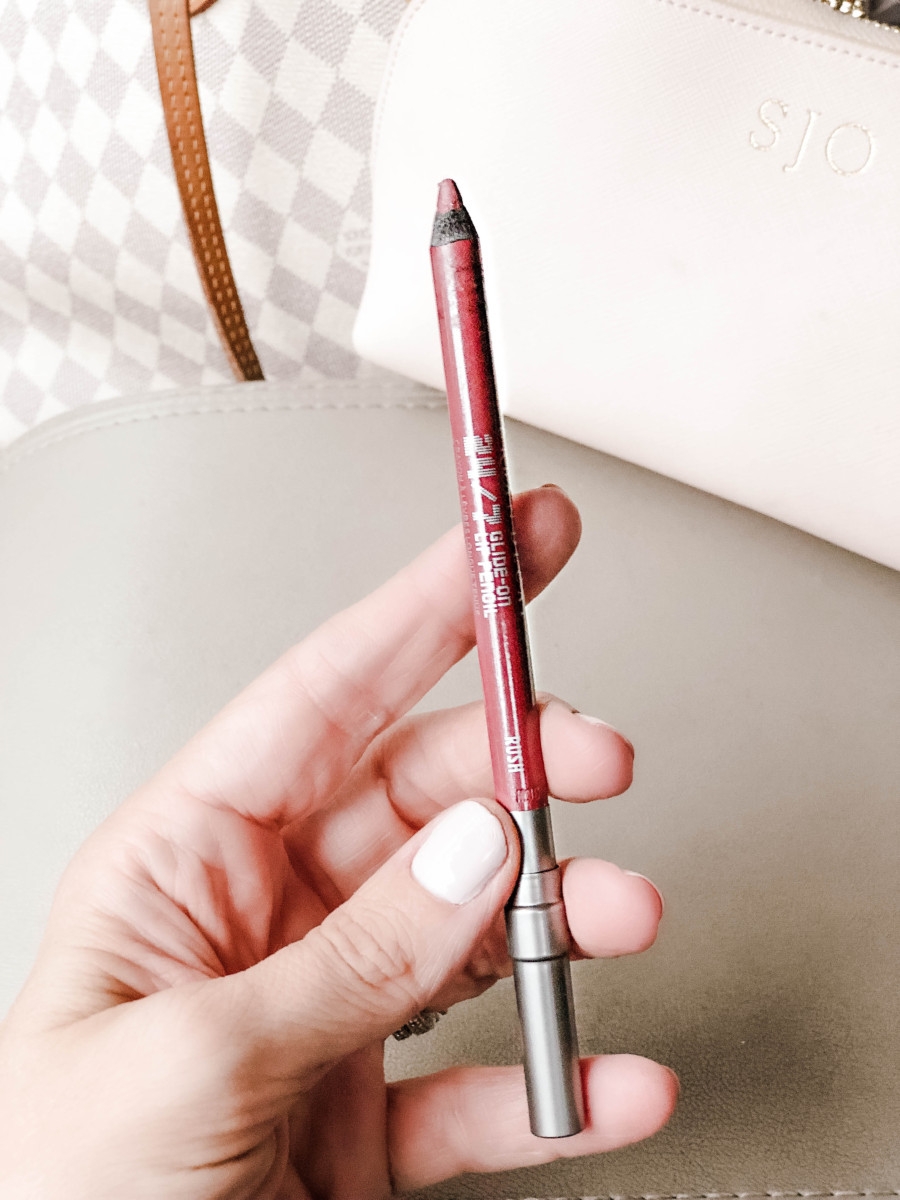 9.  Eye Shadow
I have a tie for two favorites.  This Charlotte Tilbury eye shadow palette is Gorgeous for fall.  I also love this palette from Tarte for some of the more muted daytime colors.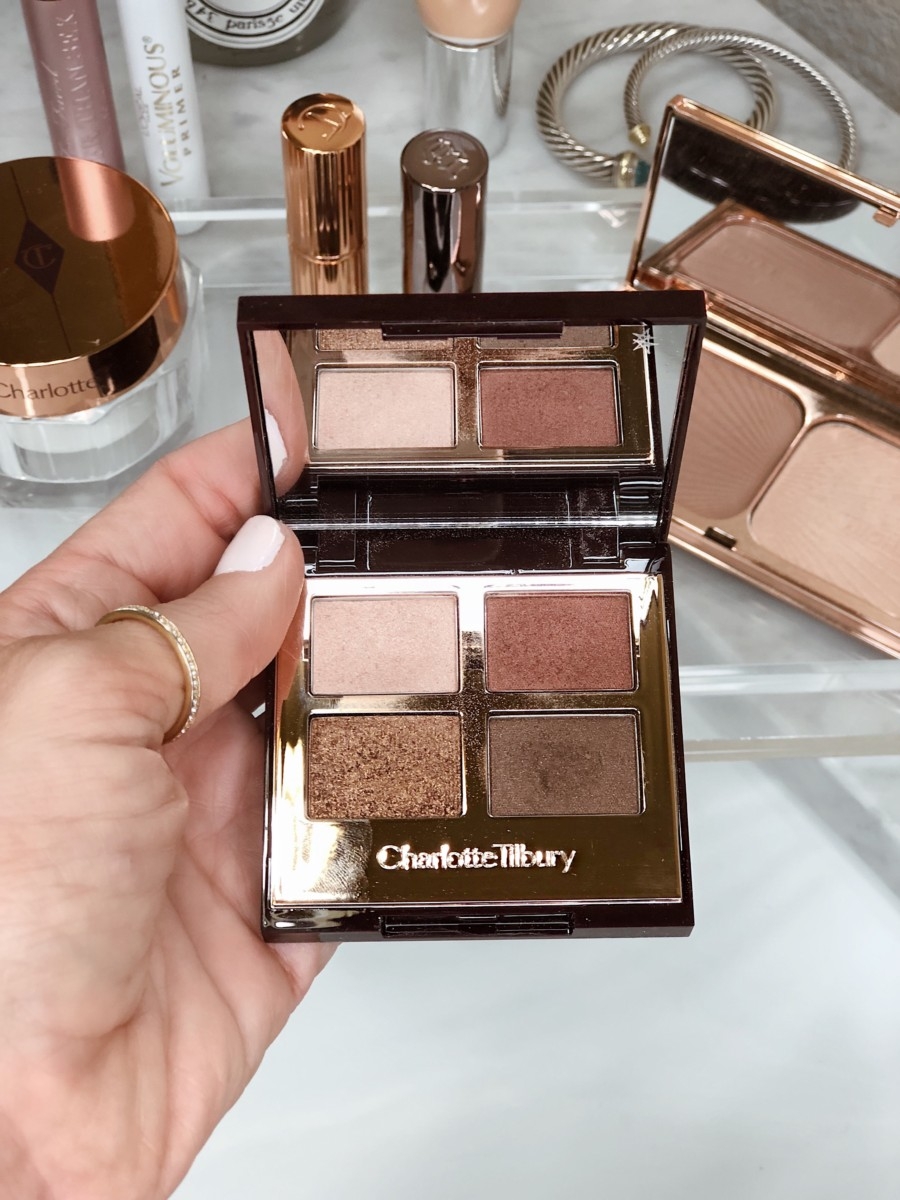 If you are thinking about changing to a natural deodorant, fall is the perfect time.  I shared all about my experience and why I made the switch to using a natural deodorant in this post.  Let's just say itchy rashy pits will give you some stares while you are trying to grocery shop…barf.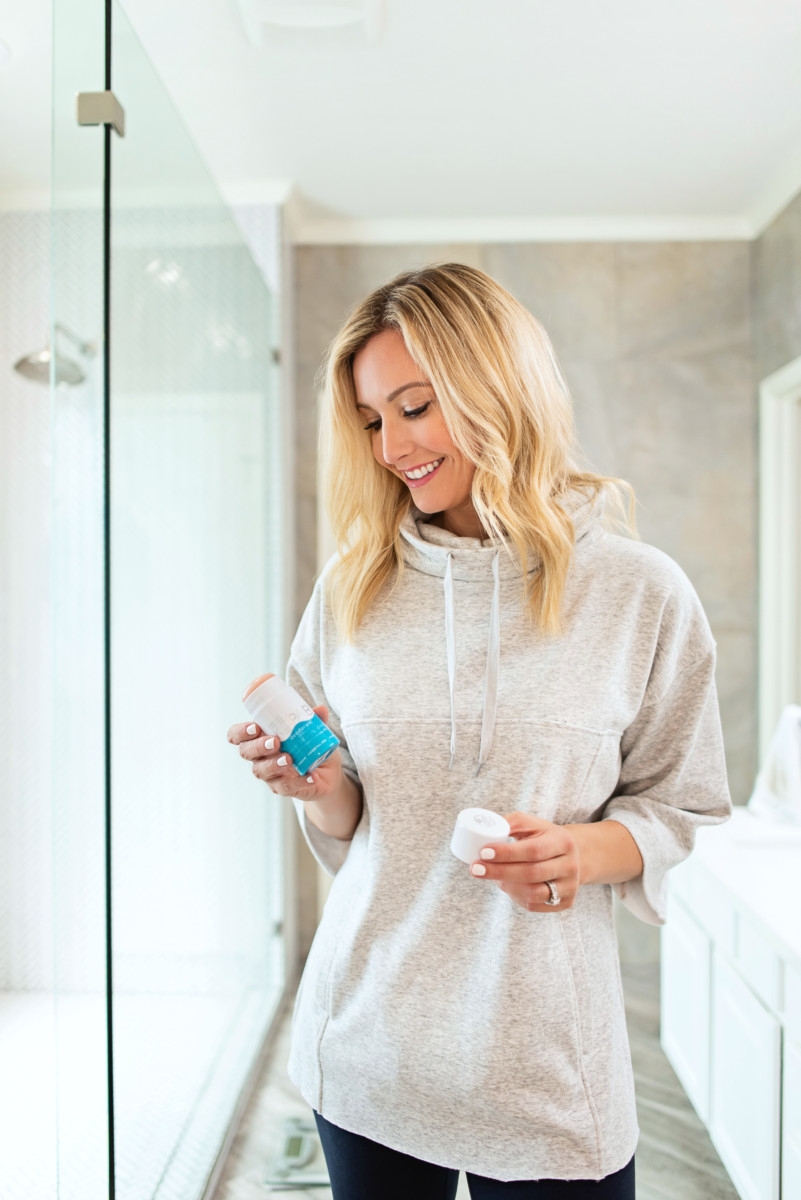 Loving this fall beauty feature? Take a look here for more of my beauty favorites!