Howdy Gang!  One of the things I'm working really hard on is organization.  This year I vowed to get our annual holiday family pictures taken early so that I could order our Christmas cards in November and have them sent out by the first week of December.  Last year I totally slacked and didn't have time to send out cards and it made me really sad. First class procrastinator right here!
I LOVE getting Christmas cards in the mail because as an adult I feel like you only ever get bills!  I have a basket with all of our Christmas cards sorted by year on a ring.  The kids love to look back at them every year.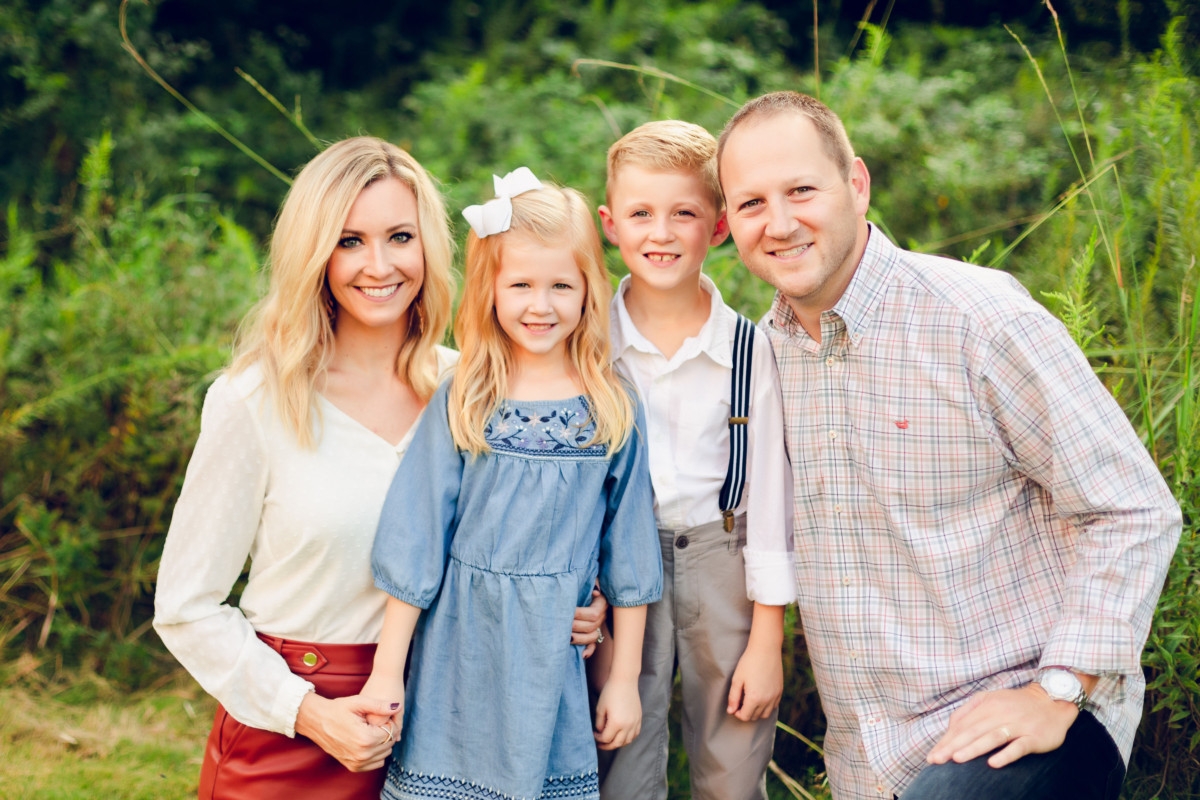 Holiday Family Pictures 
My Look:  Top |  Skirt  | Earrings  | Booties
Paige's Look:  Dress  |  Booties  |  Bow
Pierce's Look:  Top  |  Suspenders  | Pants  | Shoes
Justin's Look:  Top– similar  |  Pants  | Shoes
1.Pick Out Your Clothes First
You know I love a more neutral color palette when it comes to holiday family pictures.  This year I did add a touch of cognac and blue.  These are still pretty classic colors and I felt like they are colors you can mix and match around your home decor.  Make sure you are comfortable in your outfit.  Put it on and take a selfie to see how it photographs.
Personally I wish I would have added a scarf to my look for some more layering.  We had just wrapped up a having our floors renovated and things where a disaster so a few details were forgotten.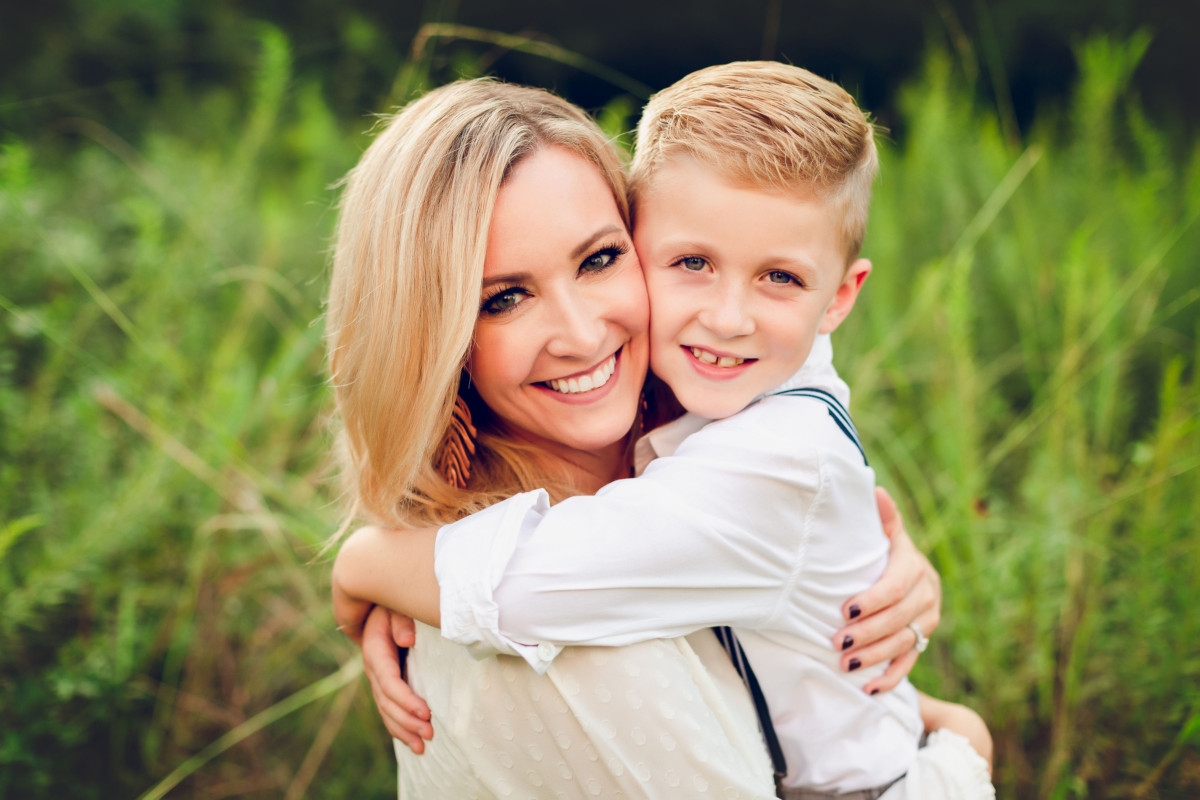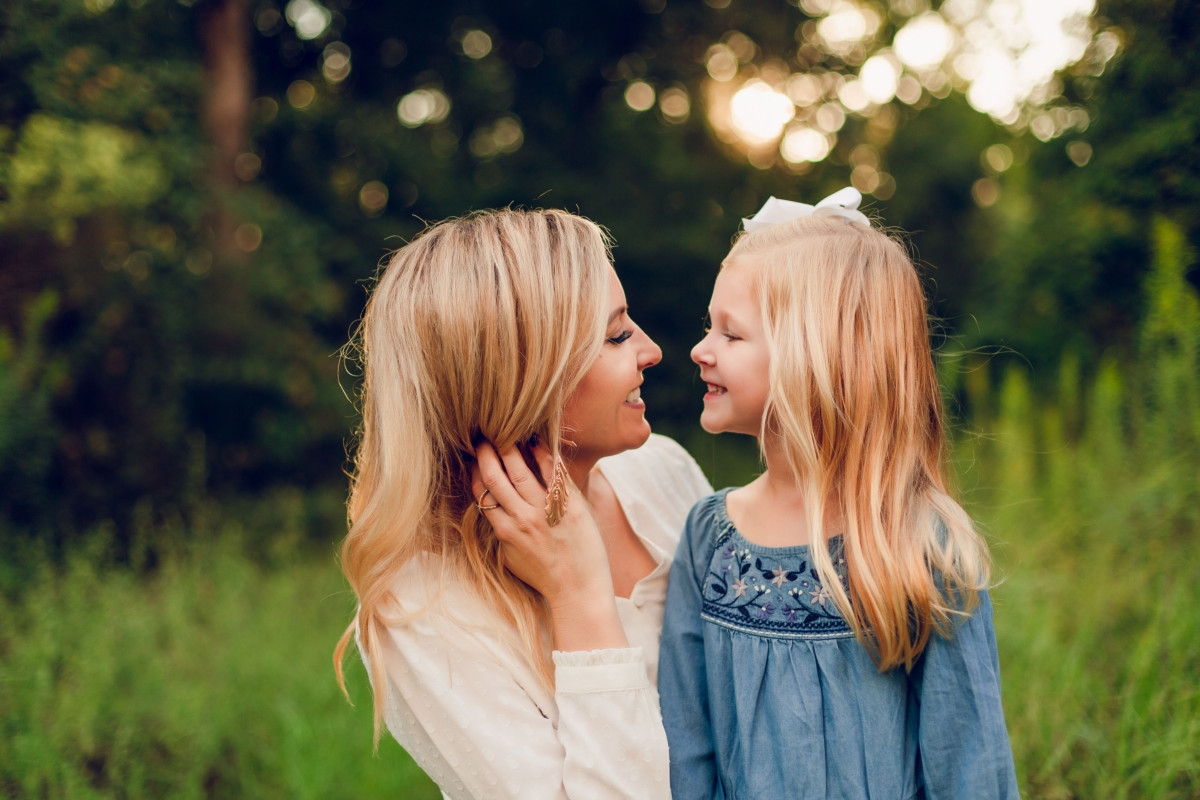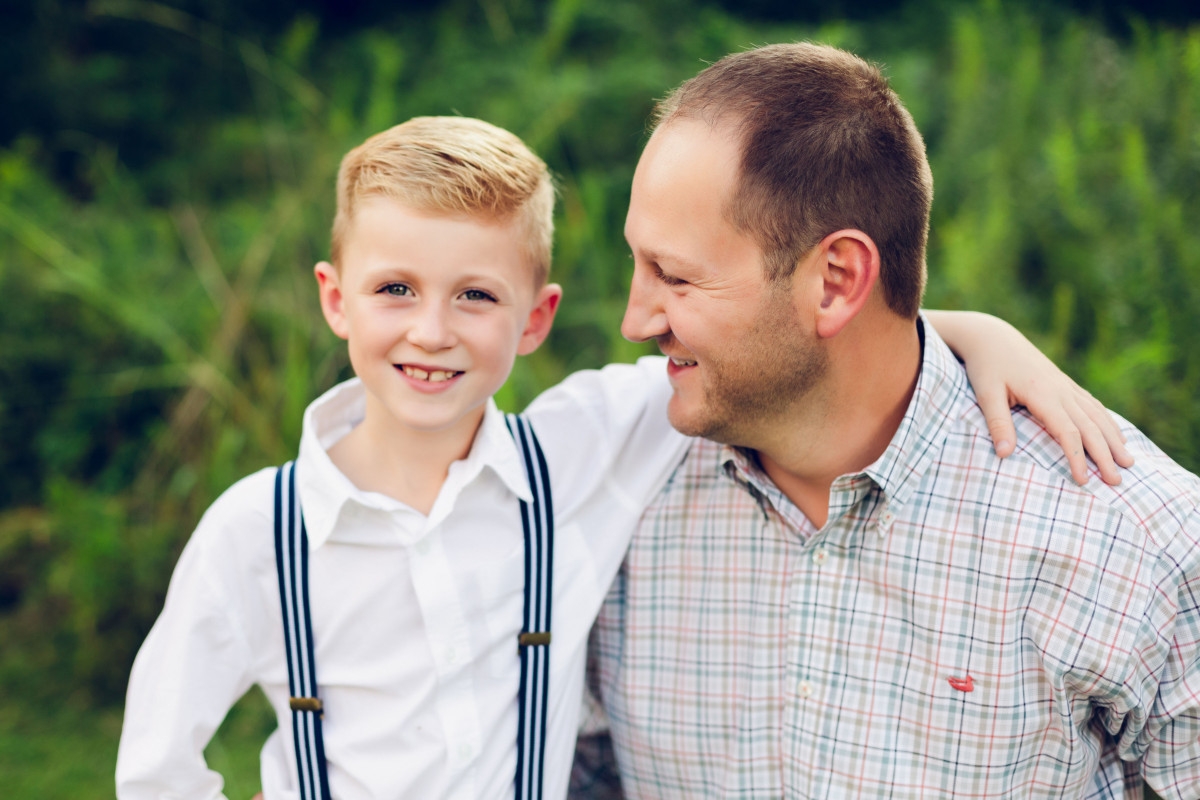 2. Book Early
Taking pictures was a hard accomplishment this year.  As if taking family photos isn't hard enough, the weather did not want to cooperate.  I mean come on Mother Nature…you should know how hard it is wrangling all of these beings together and creating a perfect memory.  It rained every single day in September and almost every day so far in October.  After the rain, it was BEYOND humid.  My naturally curly hair was basically an ode to Einstein the second I stepped out of the car!  My talented friend Katie Hill from KatieHillPhotography took these pictures and did an amazing job as always.
If you live in the Houston area these are some dates Katie still has available Nov 6, Nov 17, Nov 20, Dec 1.  Email her at [email protected] for details!
Outfit Details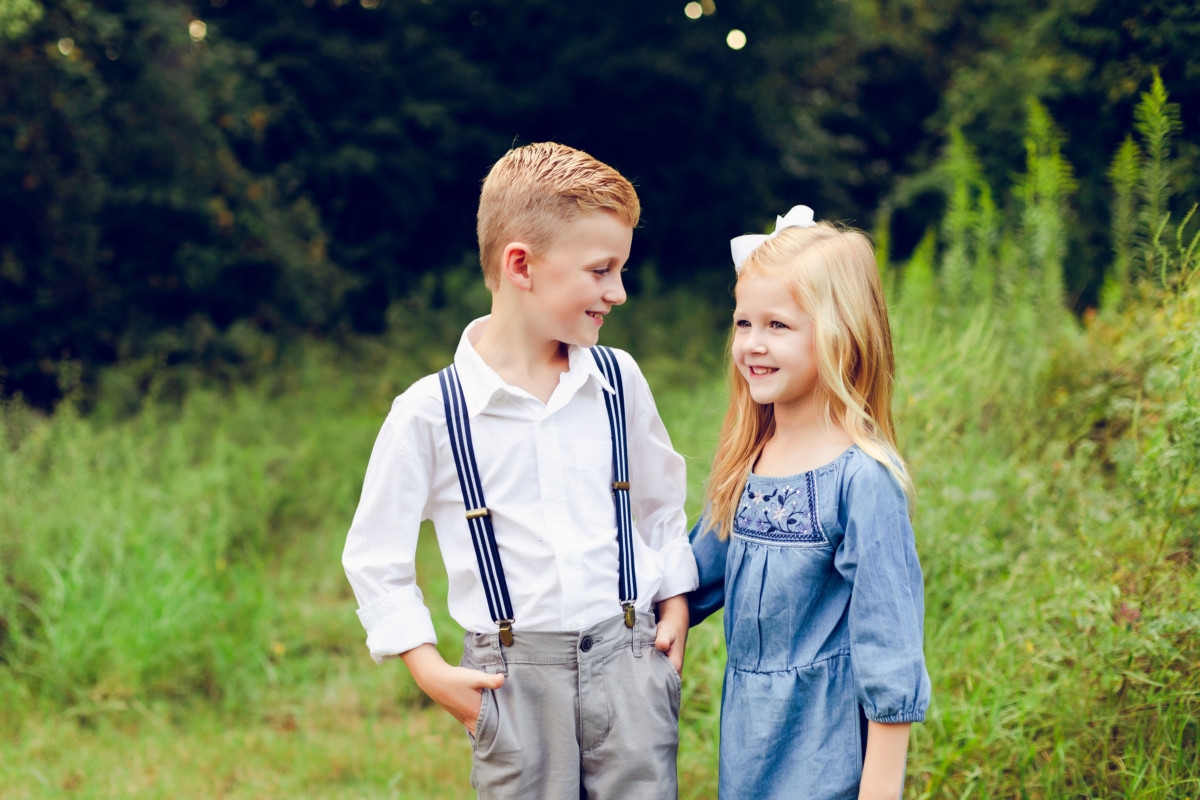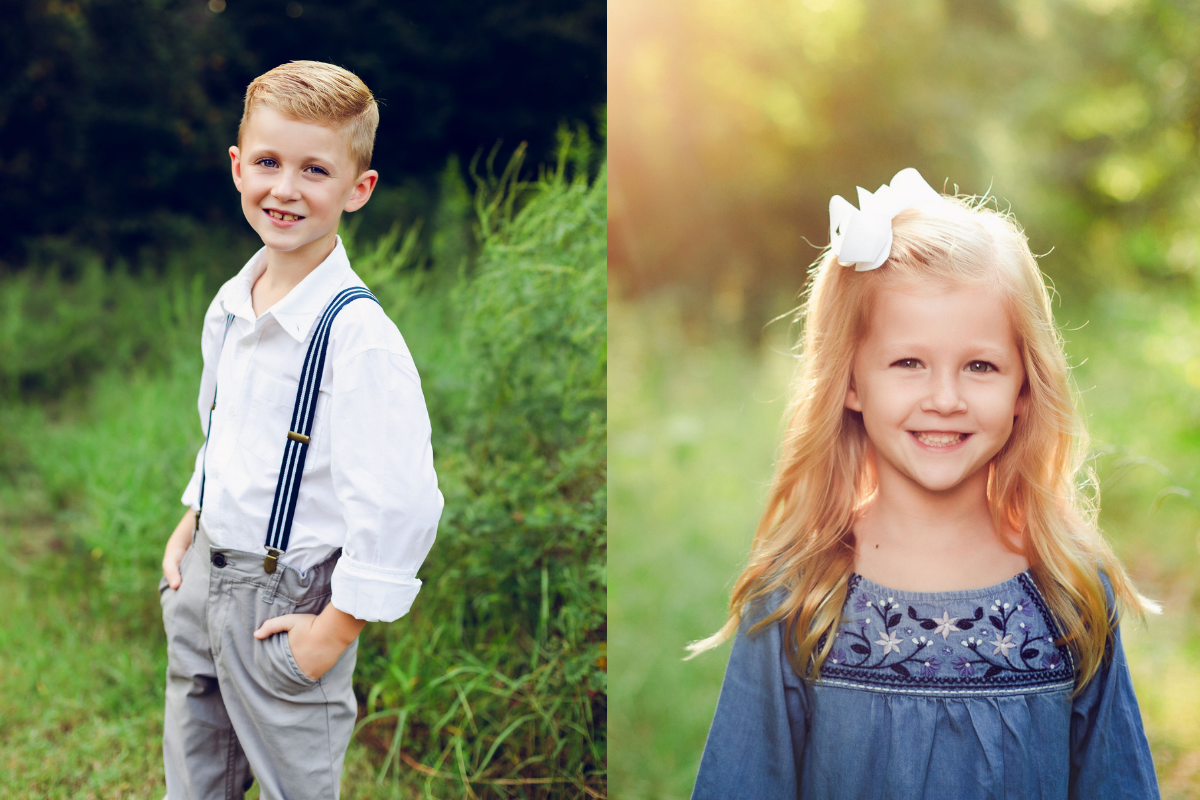 3. Makeup
I prefer to keep a daytime look but apply with a heavier hand.  Editing can wash you out so add a touch more blush, don't forget eyebrows or lipstick.  When getting ready for family pictures I have a few beauty products I SWEAR by.  They are basically my ride or die beauty items that make me feel my best.  Because, if mama don't look good in the pics we know where those end up…in the trash!
Make sure your foundation matches your skin
Blend foundation down to your neck
Define your eyebrows, they frame your face
Must Have Beauty Products For Photos
And here you have it folks!  The very last picture taken while we walked to our car is the one we picked for our Christmas card this year.  I guess everyone was so happy because we were done and headed to get snow cones!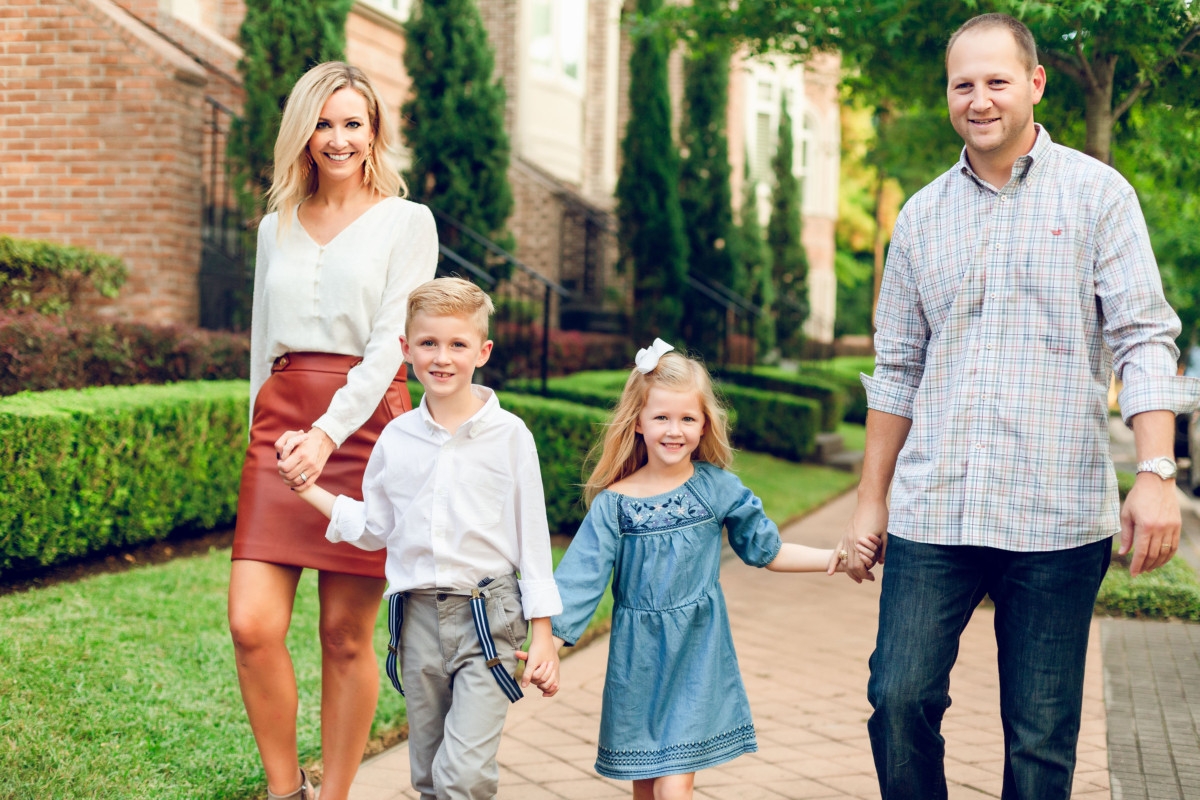 Loving this holiday family pictures feature? Take a look here for more of my family favorites!