Summer Lovin' and it happened so fast!  Oh, be still my heart.  My oldest baby is "graduating" from PreK tomorrow and this momma needs to hold it together.  Everyone says time flies, but wasn't he JUST born? Now he is 5 and about to start Kindergarten.  After graduation, we are having a little pool party to get the summer started off right.  As you know from my earlier post, maxi dresses are my numero uno, go to piece of clothing when it comes to summer dressing.  This gorgeous and bright maxi dress is another favorite!
I brewed a batch of fresh peach tea for the pool party tomorrow and really wish I had bought that unicorn pool float!
I realize some of my friends are on the shorter side compared to me and usually have to have the hem taken up on maxi dresses.  Well I have a little trick for you my friends! Grab the bottom corner and tie a little knot in your dress.  The knot holds the dress up just enough around your feet and adds a little bit of interest.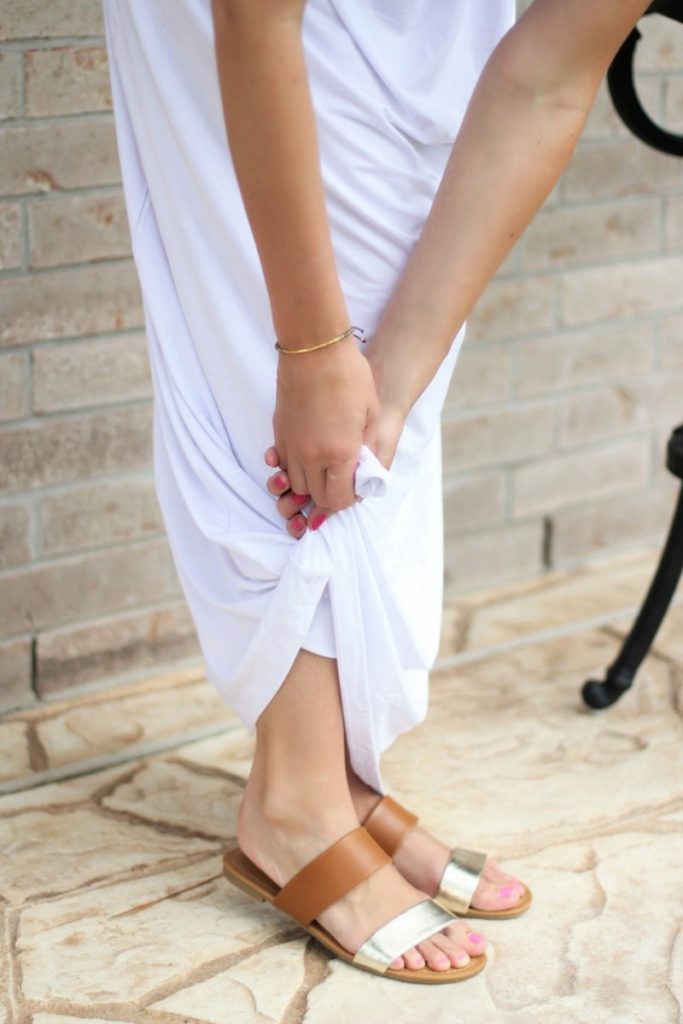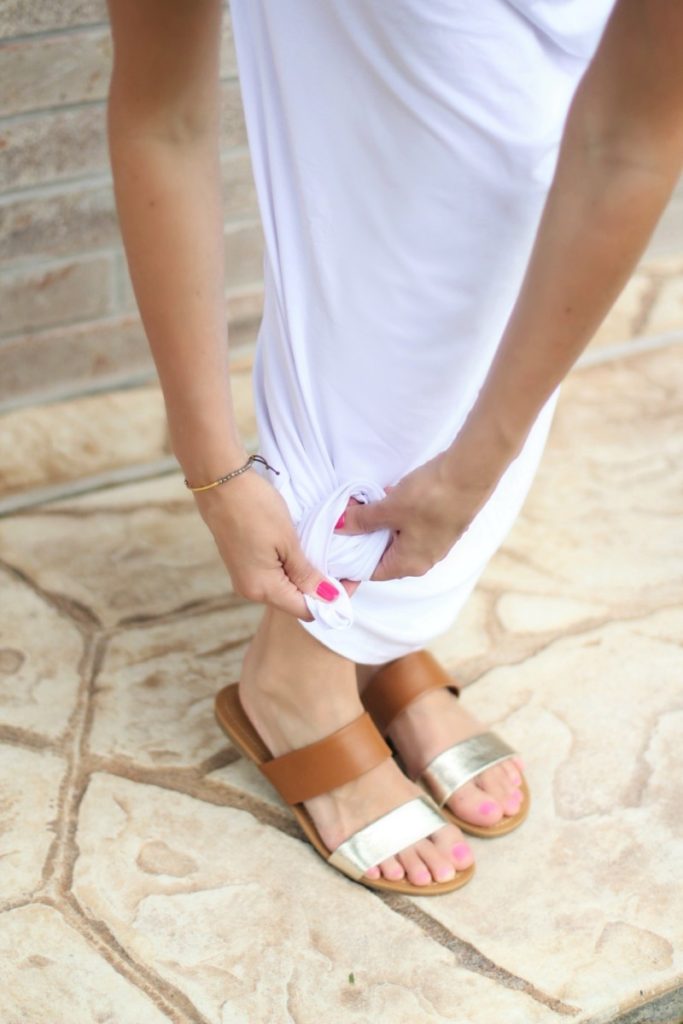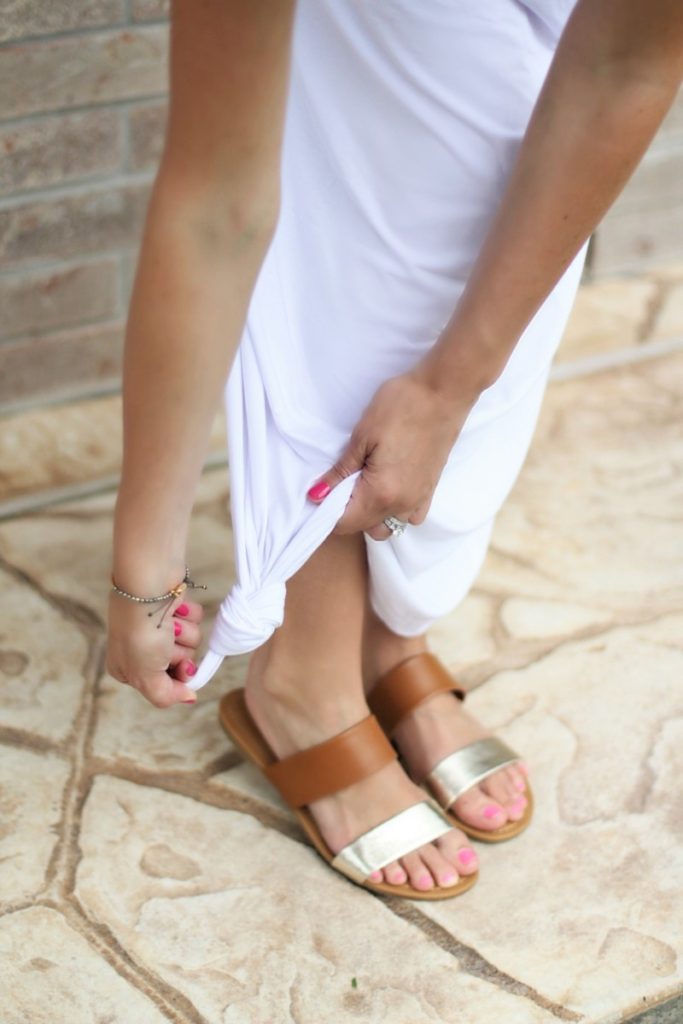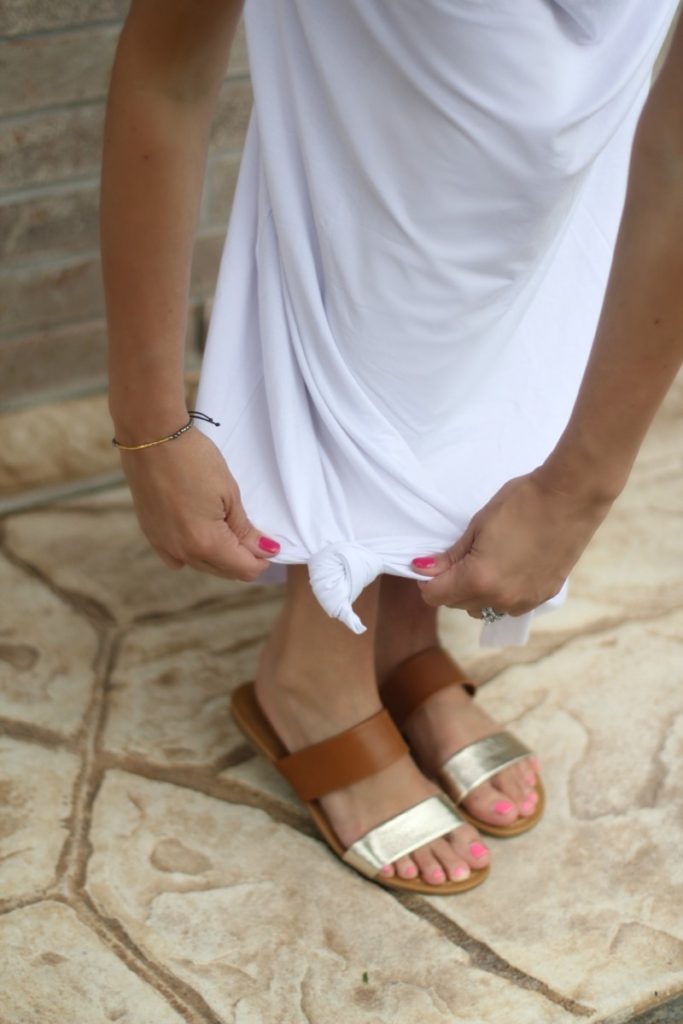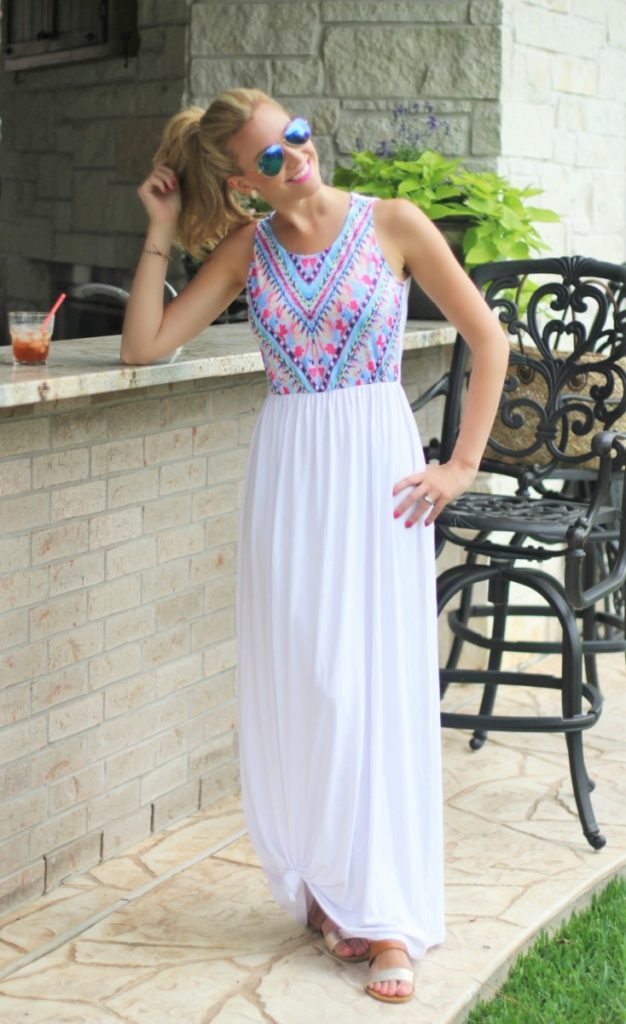 And just like that you have a shorter maxi dress!
With summer comes the harsh sun.  Be sure to protect your eyes with a great pair of sunglasses.  I love designer sunglasses but not the price tag.  Shop Ditto is an amazing service you can use to get a new pair of sunglasses every month!  Right now you can get a free month if you sign up using the code HAUTEANDHUMID.  I know mirrored sunglasses are trendy now but what about in September? Stay fashionable without paying fashionable prices!
Outfit Details
Maxi Dress c/o On Super Sale  |  Shoes c/o On sale and use this coupon code 55053254 |
Sunglasses  my exact pair Here |  Earrings
Bracelet c/o  |  Lipstick (color: Pink Noveau. My everyday favorite pink)