Red, white and blue. Stars and Stripes.  With Memorial Day and the Fourth of July right around the corner I can't help but always get a little sentimental about our great country.  Although some may not think it, our country is an awesome one.  The liberties and freedoms we have been given by our forefathers is immeasurable.  I always love celebrating the men and women who have served our country to afford us the luxuries we have today.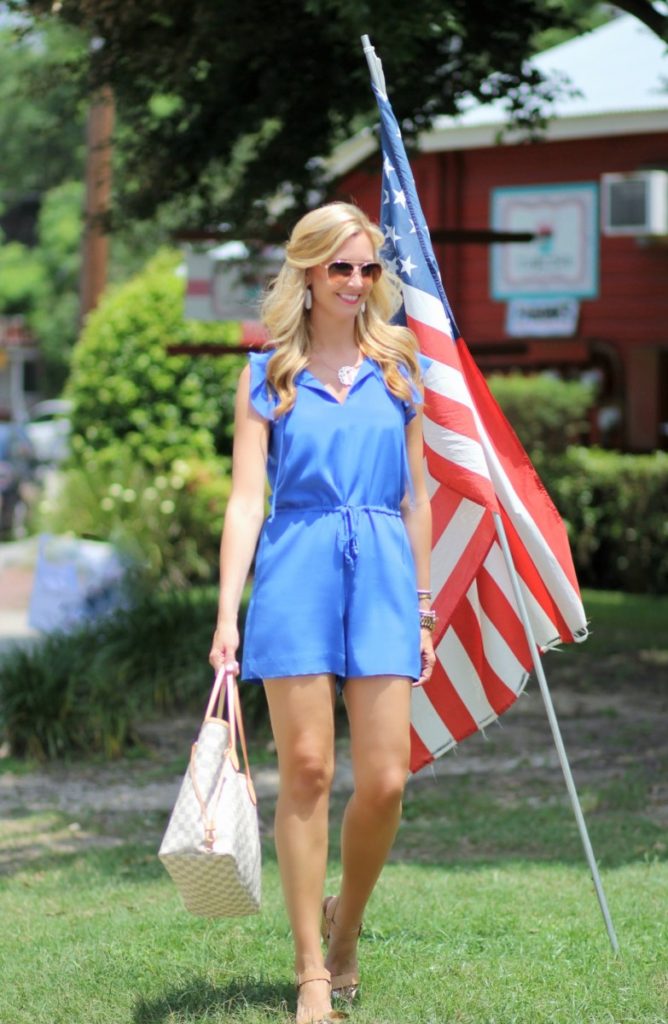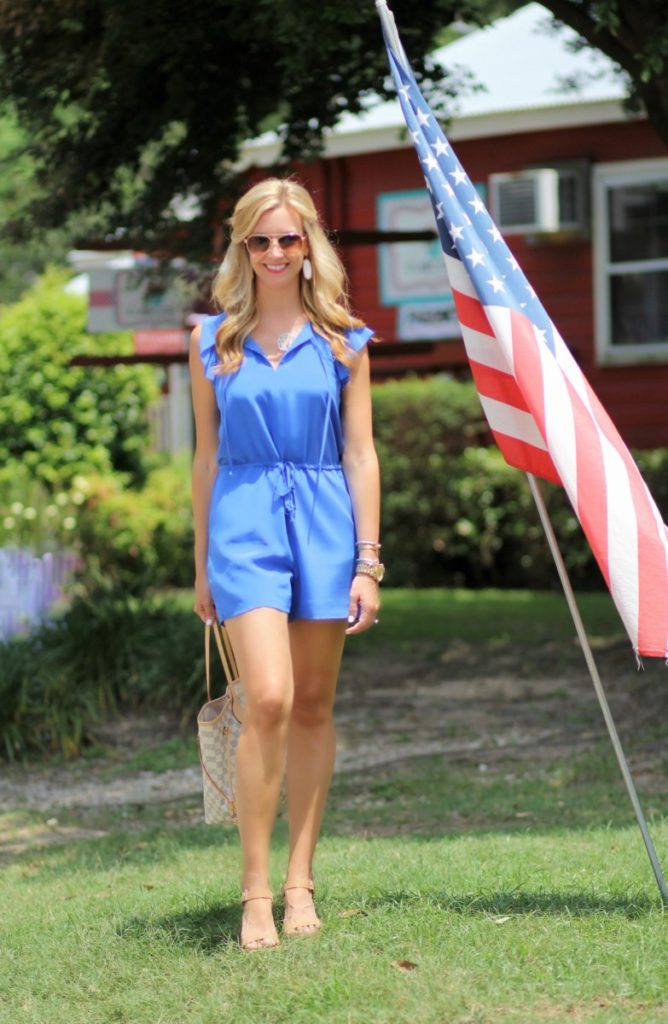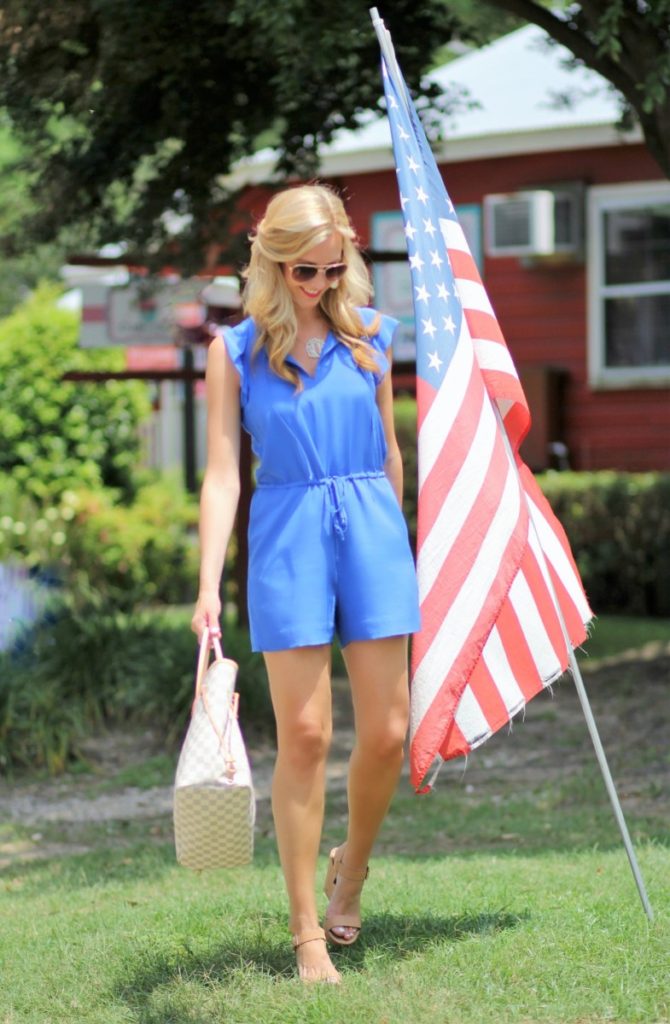 I love this patriotic blue romper from Madewell.  I wrote about it in my post last week.  It is great for those of us with a  long torso and the light weight material is a dream for the summer.  I wore it to a blogger party with these beyond comfortable nude wedges and then changed into sandals for a birthday party.  The drawstring waist allows you to adjust how lose or tight you want it and the v neck draws the eye upward.  If you are looking for a great all in one piece to get you through the holidays and summer, this patriotic blue romper is your numero uno!  I of course accessorized with my monogram necklace and new Mother's Day present…Mr. Louis! Did my hubby do great or what?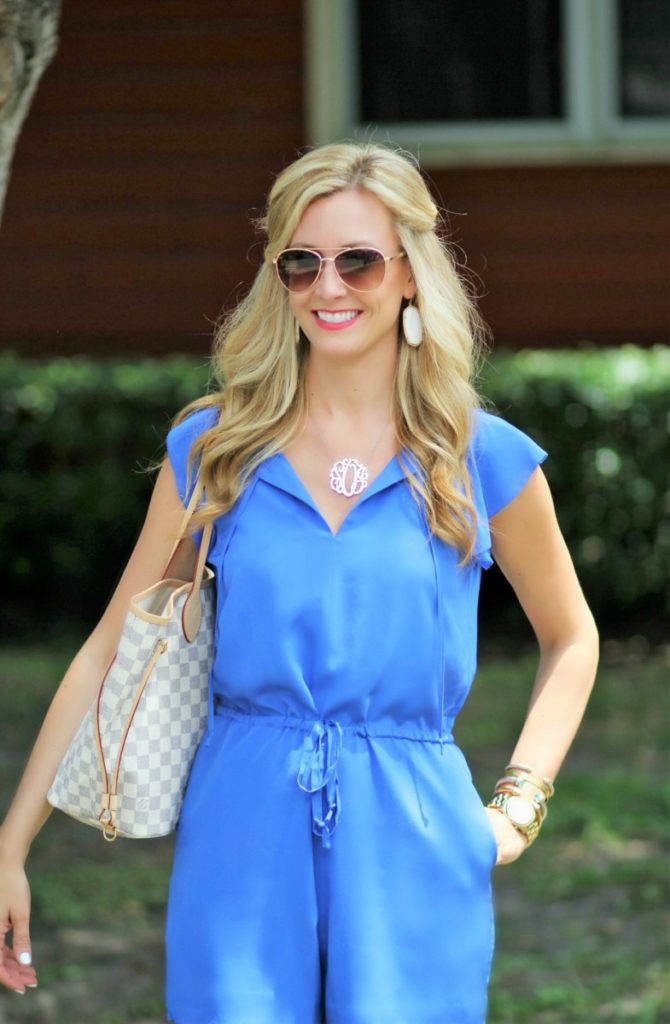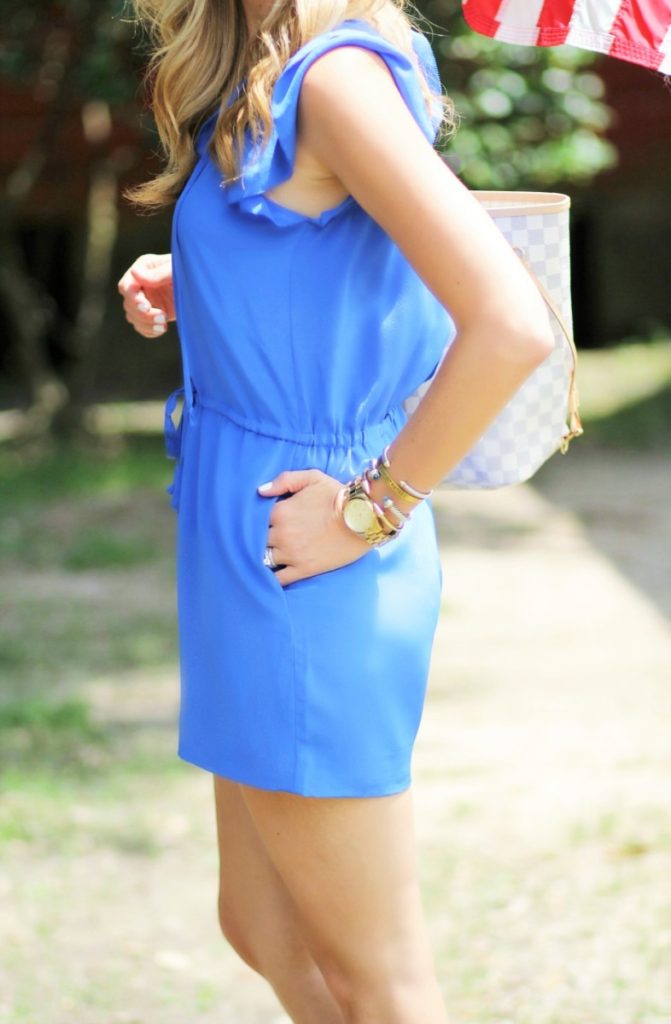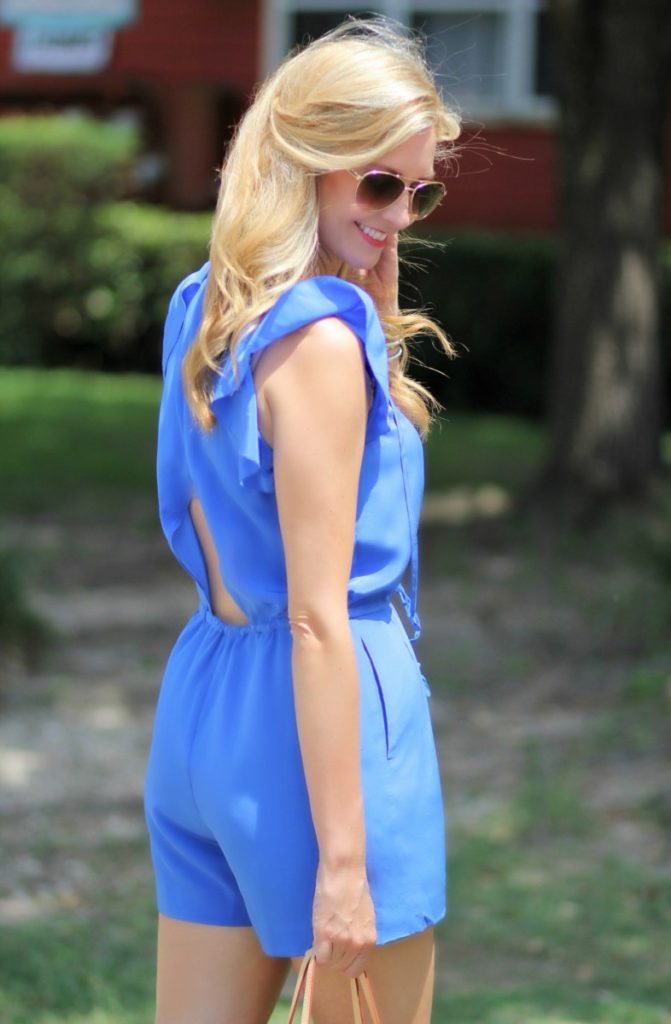 The back of this is one of my favorites!  It has this adorable criss-cross fabric that leaves a little open triangle in the back.
This weekend we will be heading to the beach with our family for some R&R.  The kids are officially done with school and this momma is TIRED! Be sure to follow along on Snapchat for our beach shenanigans.  My username is HauteandHumid.
What are your weekend plans? Relaxing at home, having a bbq, swimming with friends?
Have a great one and don't forget to thank the men and women who have helped serve our country!
Outfit Details
XOXO
Sara