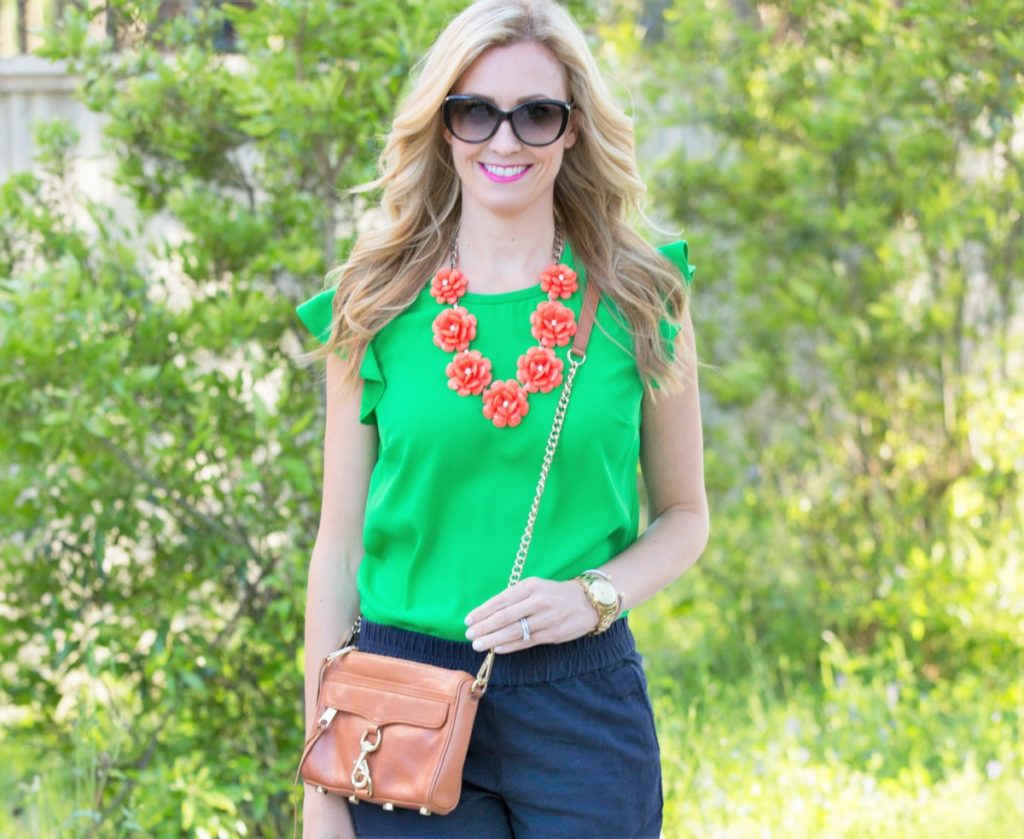 My top is on clearance!
Wish You Would Wednesday is Back Jack! I have some fun things in store for you to get you through the work week.  I don't know about you, but I have 800 things on my to-do list and I need an extra few hours in my day to get them all done. However, instead of doing chores I'll write you a super duper list of my favorite things this week!
Wish You Would Watch James Corden Carpool Karaoke
I don't know about you but I am still obsessing over Adele, her voice and her perfect skin.  She is hilarious to boot.  James Corden is a genius and so talented as a late night host.
Wish You Would Check Out The Kate Spade Surprise Sale
So many goodies in this sale.  Hurry before your favorites sell out.  Free ground shipping in the US and $10 to Canada.  Her beloved gumdrop studs are only $19.  Stock up for birthday gifts, hostess gifts or even Christmas.
Wish You Would Make This Bow Holder
If you have a little girl, need a baby shower gift or know a little girl with a lot of bows, this is your easy peasy DIY gift.  My teaching partner made this for me to match Paige's nursery before she was born.  It is one of my favorite things in her room and almost acts as a piece of art.  We live in Texas were big bows and Friday Night Lights are the norm.  I know you are thinking, wow, she has a lot of bows…well don't judge, but I even took some off for the picture!!!
Step 1: Buy a picture frame, coordinating ribbon, hooks with screws on the end, picture hanging bracket and paint. Mine all came from Hobby Lobby.  Don't forget your coupon!
Step 2: Paint the frame, let it dry, measure out the spacing of the ribbon and length of the ribbon.  Be sure to pull it taught because the bows will be heavy.  Use a staple gun to secure the ribbon on the back.  Screw in the hooks to the bottom of the frame.  You may need to use some elbow grease or employ a burly man to screw them in.  Screw the hanging bracket to the back.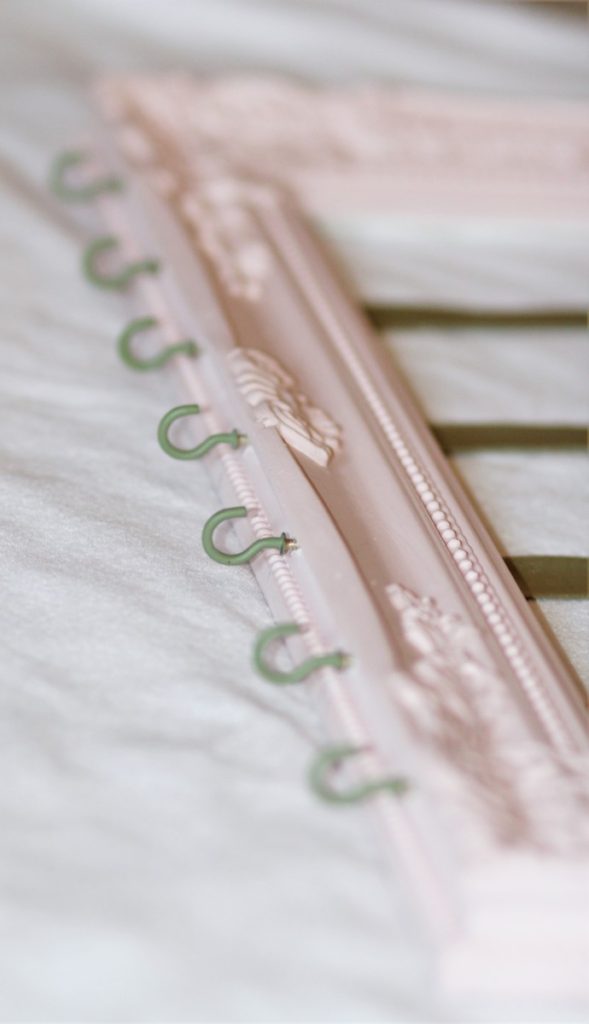 Step 3: You have a new bow holder!  Hang on your wall and add all of your glorious girlie bows and headbands!  This will keep them organized and fluffy.
I hope these fun tidbits will help  you through the work week!  Thank you for reading and for all of your awesome comments and love.
XOXO
Sara