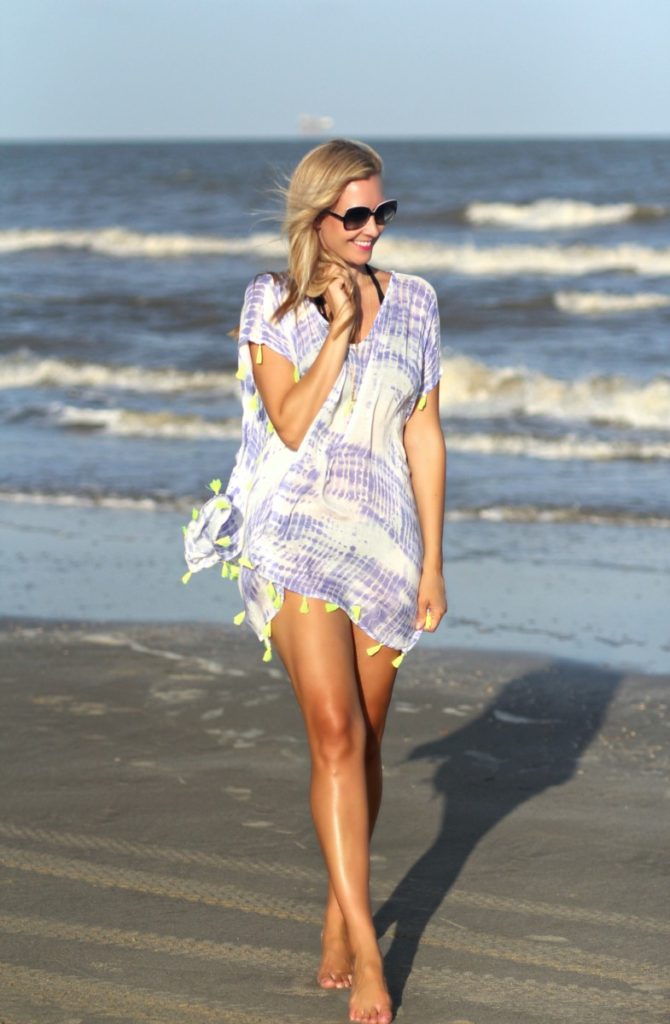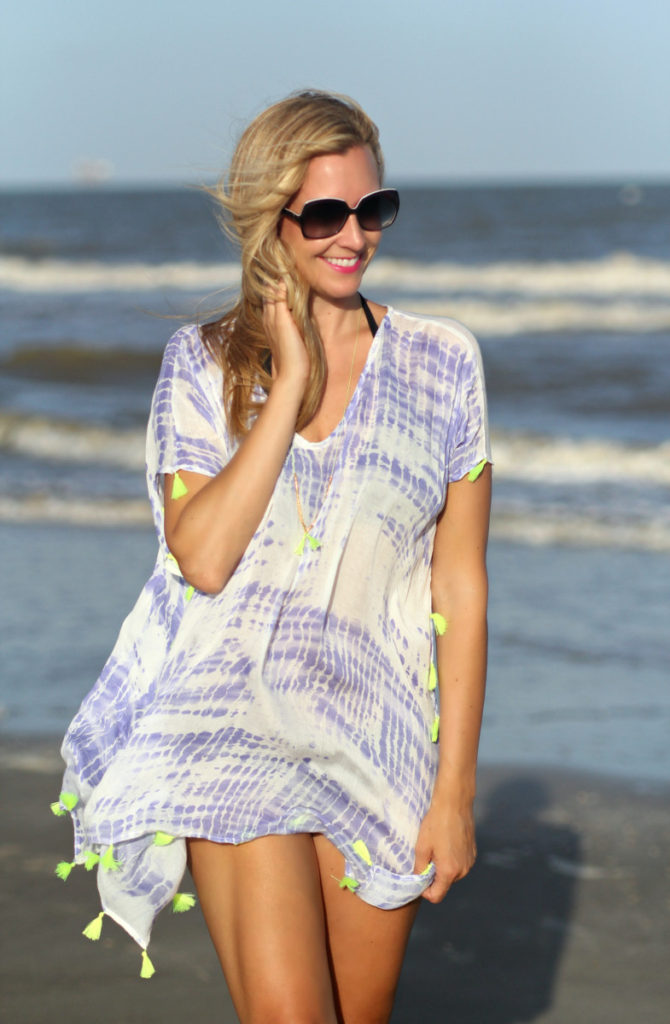 Hey Ya'll! Who found some amazing deals at the NSale this weekend? If you haven't shopped yet check out my posts here and here.  Now that we have shopped for fall in the middle of summer, let's get back to SUMMER!
I am sharing my three favorite types of swimsuit cover ups with you today.  The first one is the poncho swimsuit cover up.  This type of cover up is usually more square in shape and drapes down the side.  I like this type of cover up for taking a walk down the beach, lounging by the pool or hanging with my girlfriends.  I found this one at Everything But Water.  It is light weight but not sheer, which I really like.  My FAVORITE part is the neon yellow tassels.  I mean does it get any more fun than that?!?!  I added my Gorjana tassel necklace to tie it all together.  If you don't have any Gorjana  jewelry pieces they are great for layering!
My second favorite type of  swimsuit cover up is the dress cover up.  The dress cover up is great if you have been at the beach, pool or lake and know you will be stopping for dinner or need to go somewhere after.  Most of the time when we are on the lake we dock at a restaurant to eat lunch or dinner.  I prefer to wear something that looks like clothes, rather than a poncho cover up or a sarong.  Again, I am rocking the tassel trend in this chic black dress, turned cover up.  This is actually a dress but I love the multi-functional use I get from it.  It is well under $20, which helps my budget.  My friend Ashley at A. Tak Crafts makes the most amazing necklaces that you can have customized to your liking.  I love giving her necklaces as birthday gifts!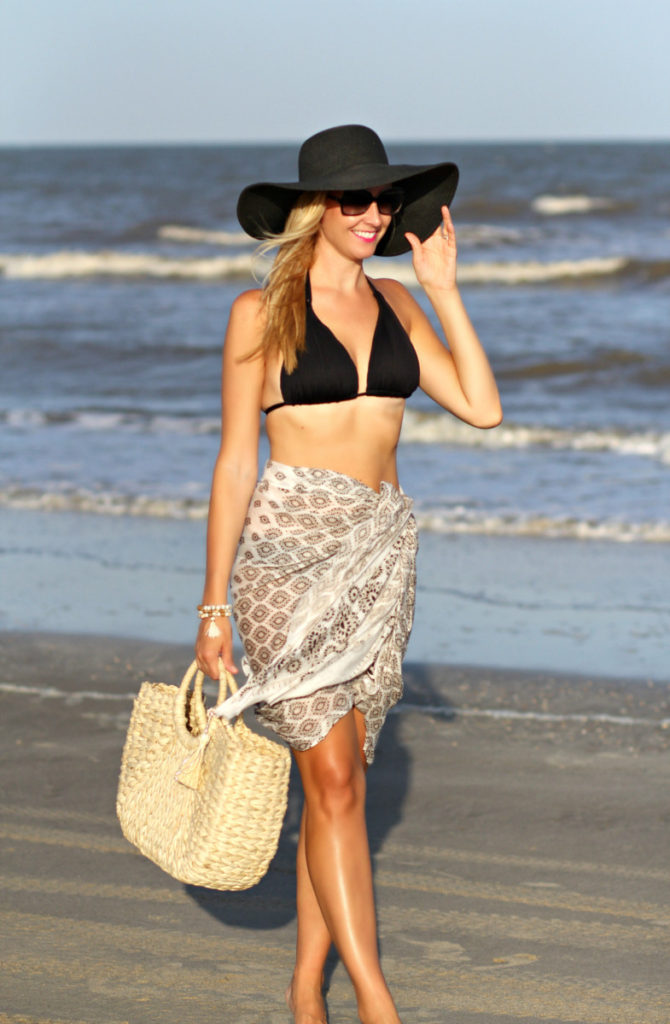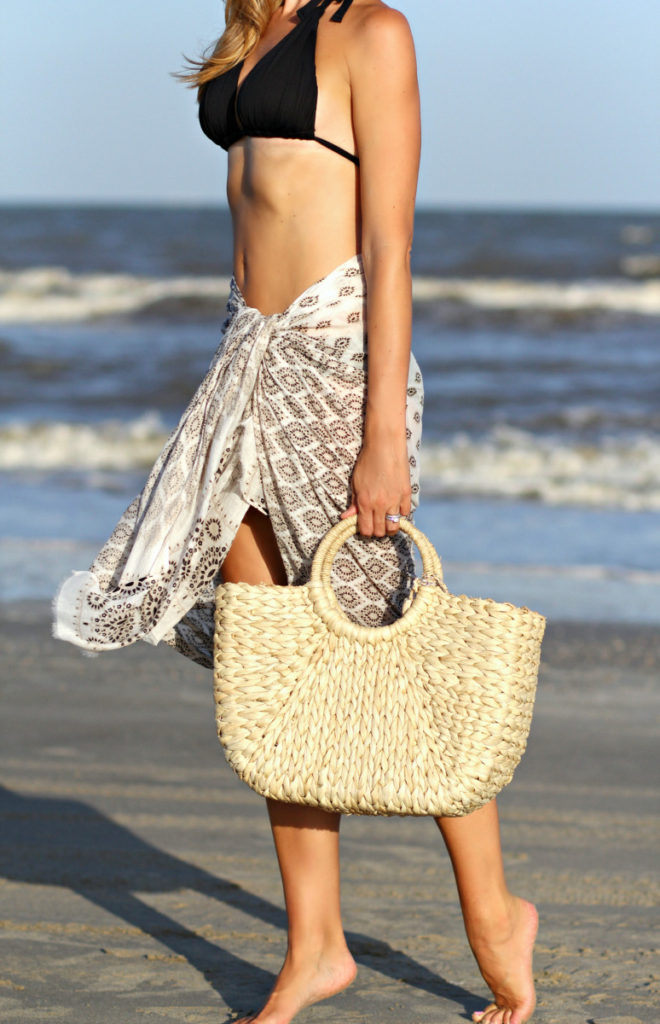 My third favorite type of swimsuit cover up is the sarong.  I love sarongs because you can tie them so many different ways and when winter rolls around you can use it as a scarf. I received this particular one in my PopSugar Box.  I was pleasantly surprised to see it was made by one of my favorite companies Hat Attack.  Hat Attack also makes my all time favorite woven tote!
I hope you find a swimsuit cover up or three that you love this summer!  The heat has just begun here in Texas so I know I will get some good use out of all of my cover ups.  I have included links to my FAVORITE bikini that I own in two colors.  Trust me, it doesn't disappoint!
Outfit Details
Tassel Dress Cover Up c/o SheIn  |  Sarong Cover Up c\o PopSugar