Hello Friends! I hope you had a wonderful day of shopping the Nordstrom Anniversary Sale yesterday! Today I will be showing you some of my favorite in the Shoe, Handbag, Jewelry and Beauty departments.
As you can see I actually went to the store and actually tried on all of the glorious sale items.  I love being able to give you a real opinion on products I have actually worn, held and felt!  So cozy up and sit back for more awesomeness!
BAGS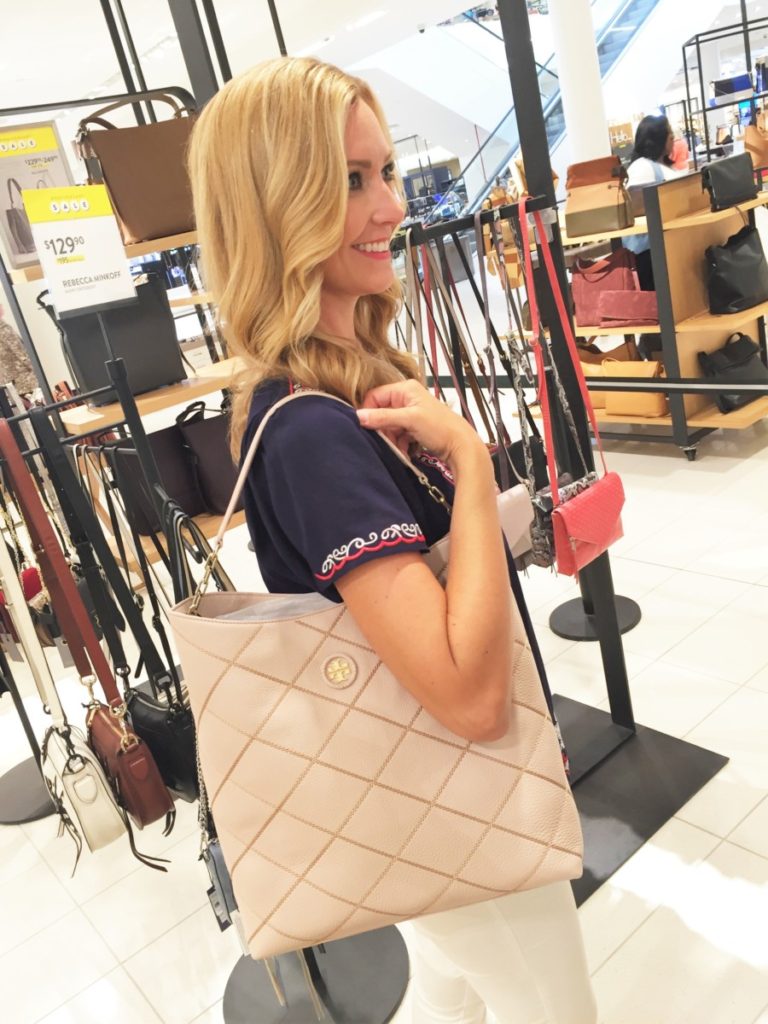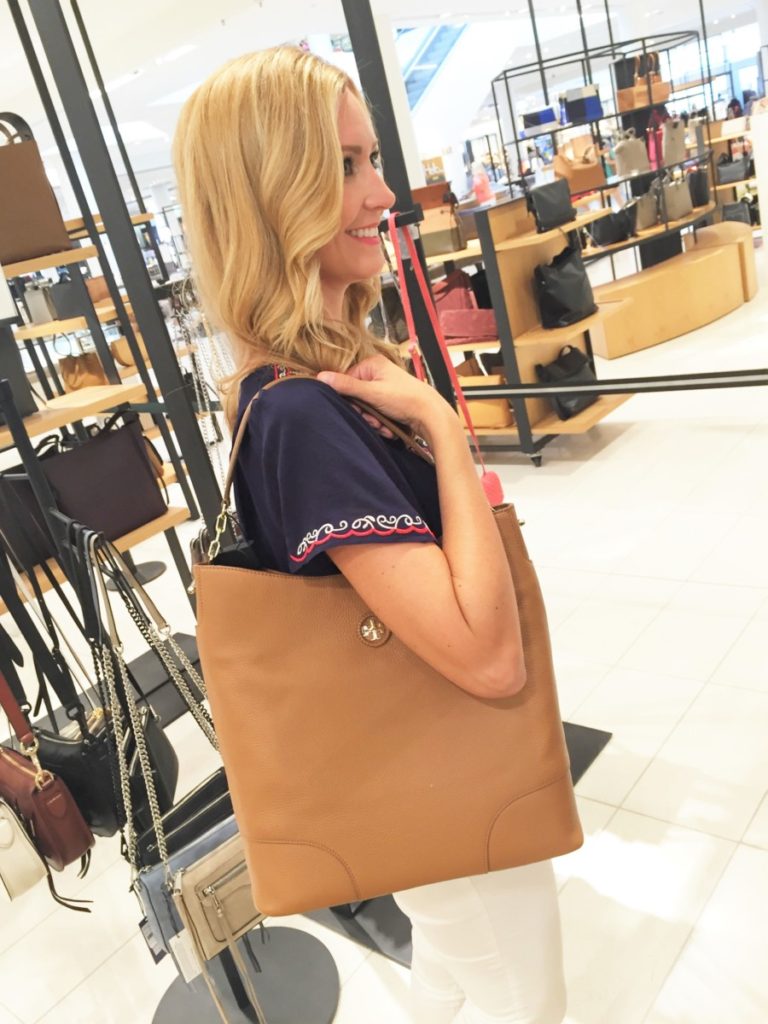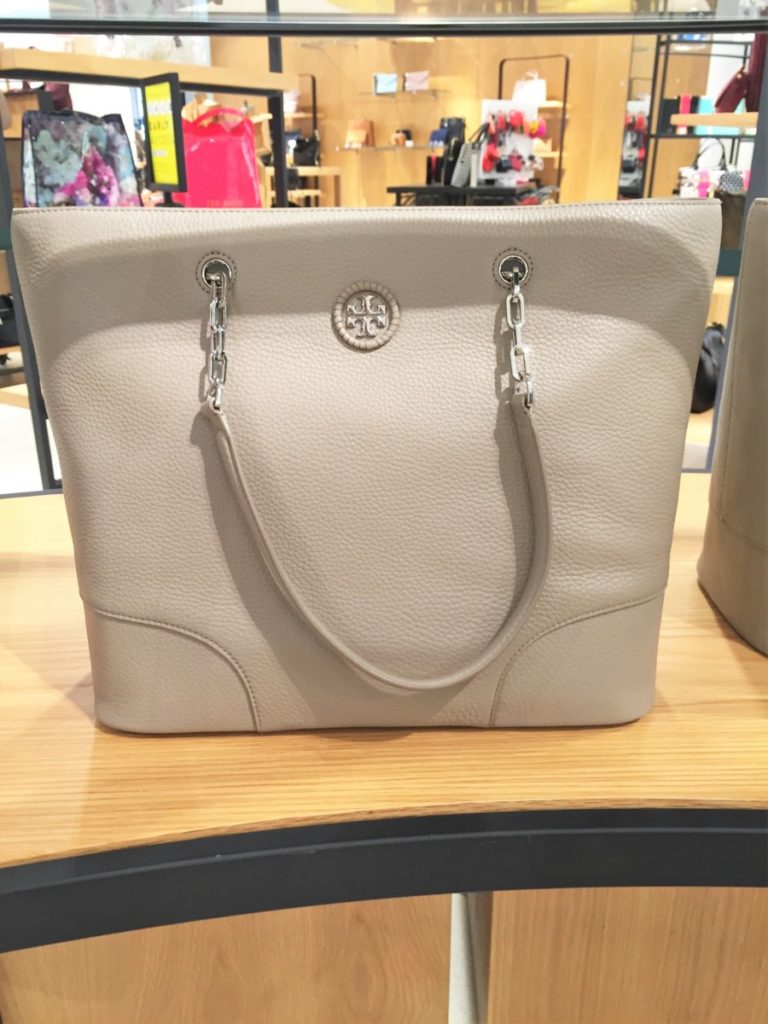 Every year Tory Burch comes out with a signature handbag for the NSale.  This year she did not disappoint.  I felt like that bag she featured last year was a little small.  This year I think it is the perfect size!  It is offered in this gorgeous blush color with quilted detailing, Tan and this Gorgeous Gray bag that is calling my name!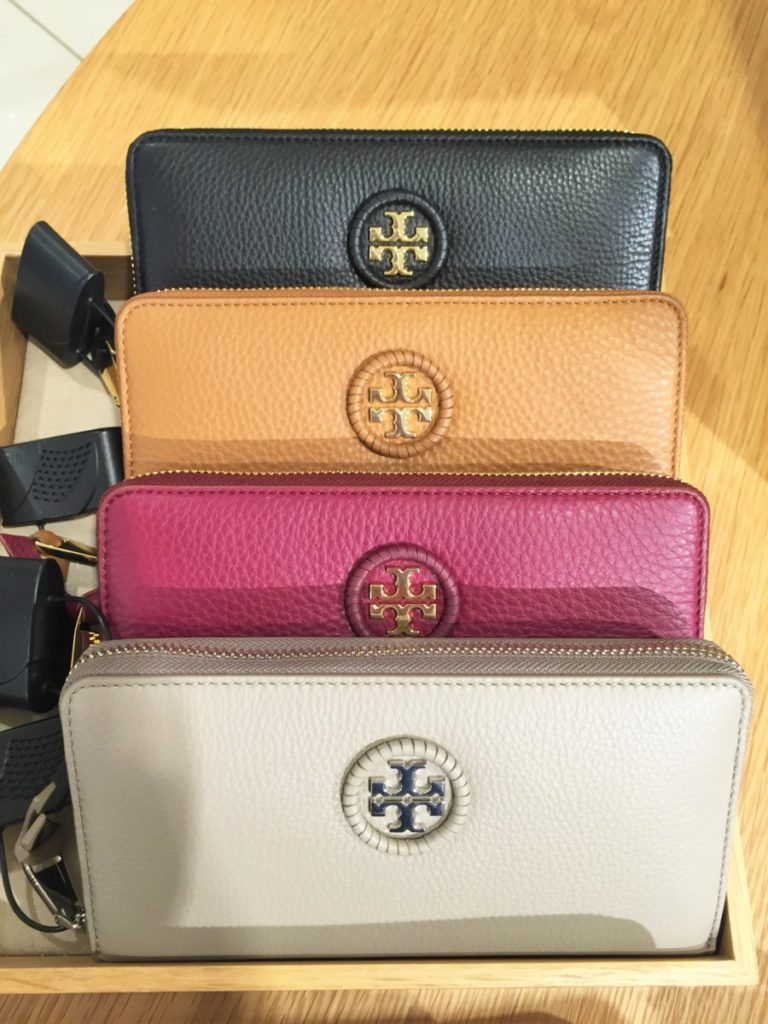 Tory wallets are hands down my favorite wallets. They have so many slots for your license, credit/debit cards, store reward cards, insurance cards etc.  There is a sleek change holder in the middle and room for your cash, receipts, stamps and what not on the other side.  These are one of my favorite Christmas, birthday or graduation gifts to give!
Ya'll I had my heart set on this bag.  I REALLY REALLY wanted it.  Maybe it was the lighting, I don't know but I felt like it almost looked like a light lilac color and not grayish beige like it looks in the picture.  Either way, it is still a gorgeous bag! I had a picture of it but for the life of me it has disappeared!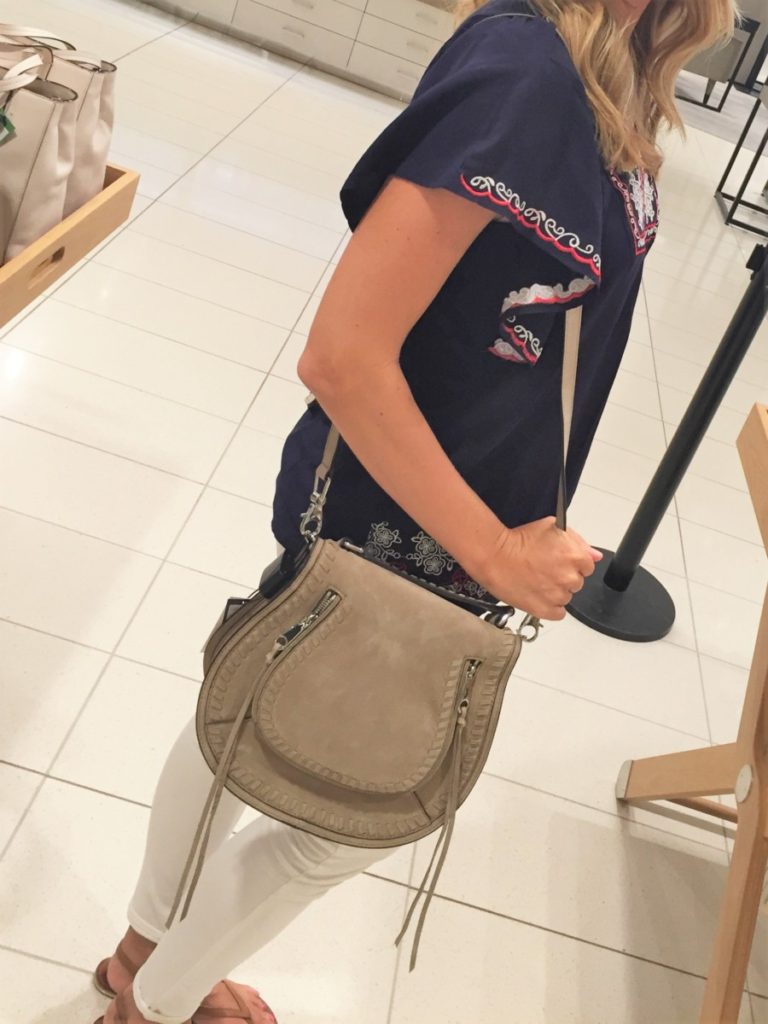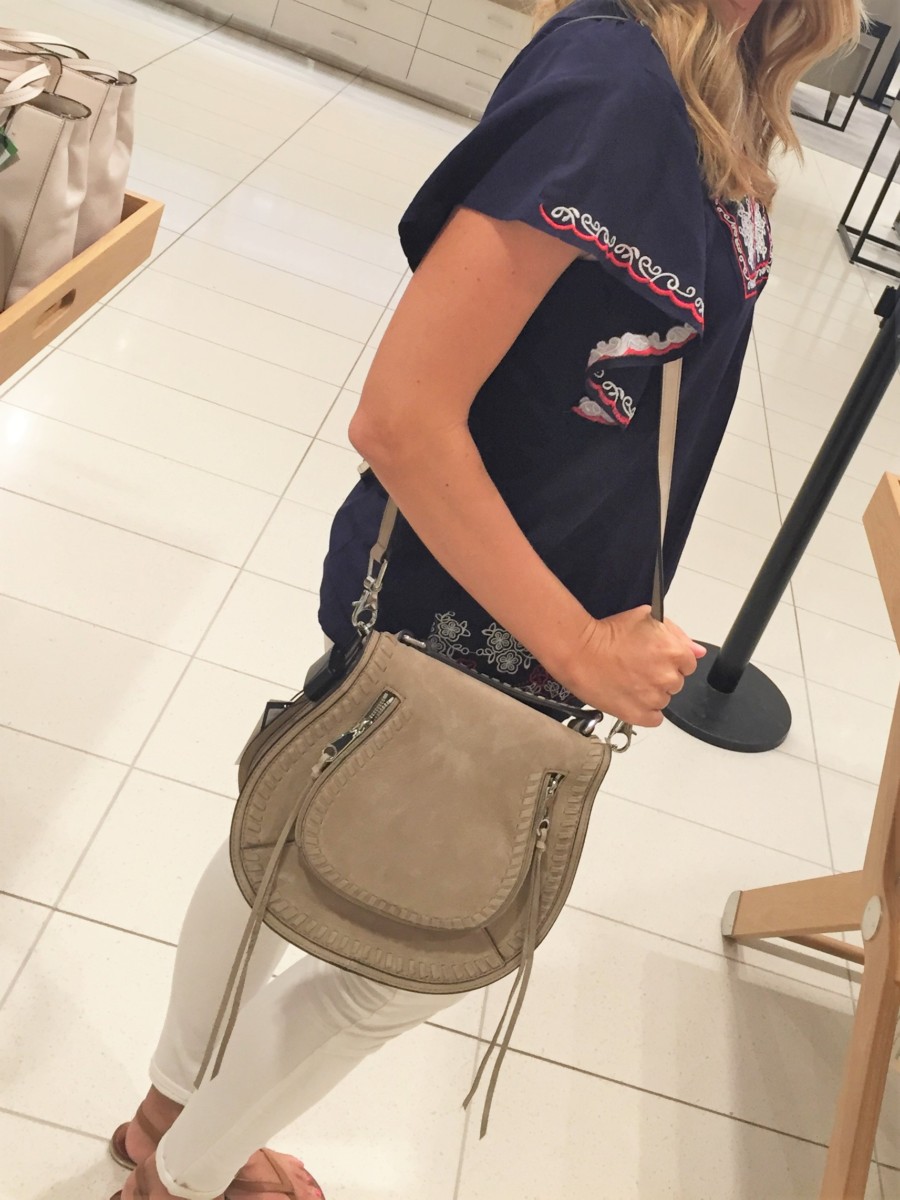 This cross body/ shoulder bag is so perfect.  I love the color of the leather, the stitching detail around the border and the tassels on the zippers.  This is already selling out FAST so scoop it up quickly!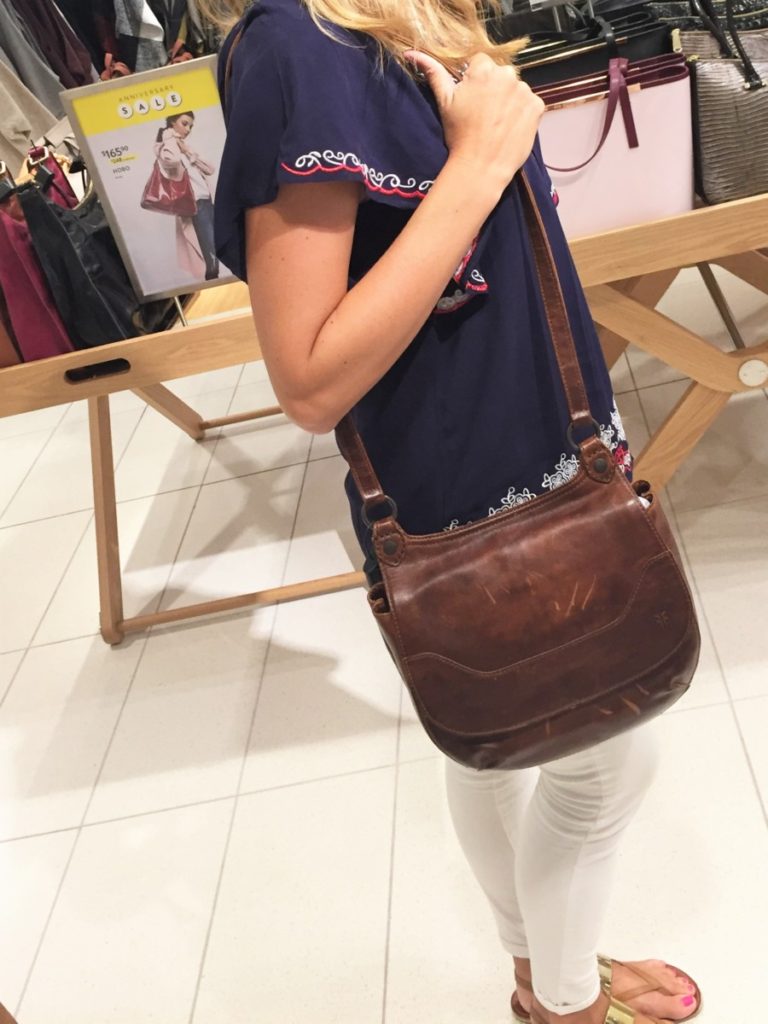 This bag isn't necessarily my style but I will give it cudos for the amazing color, design and I love that it is flat on the back so it lays perfectly against your body.  This is another hot ticket so buy fast if you love it!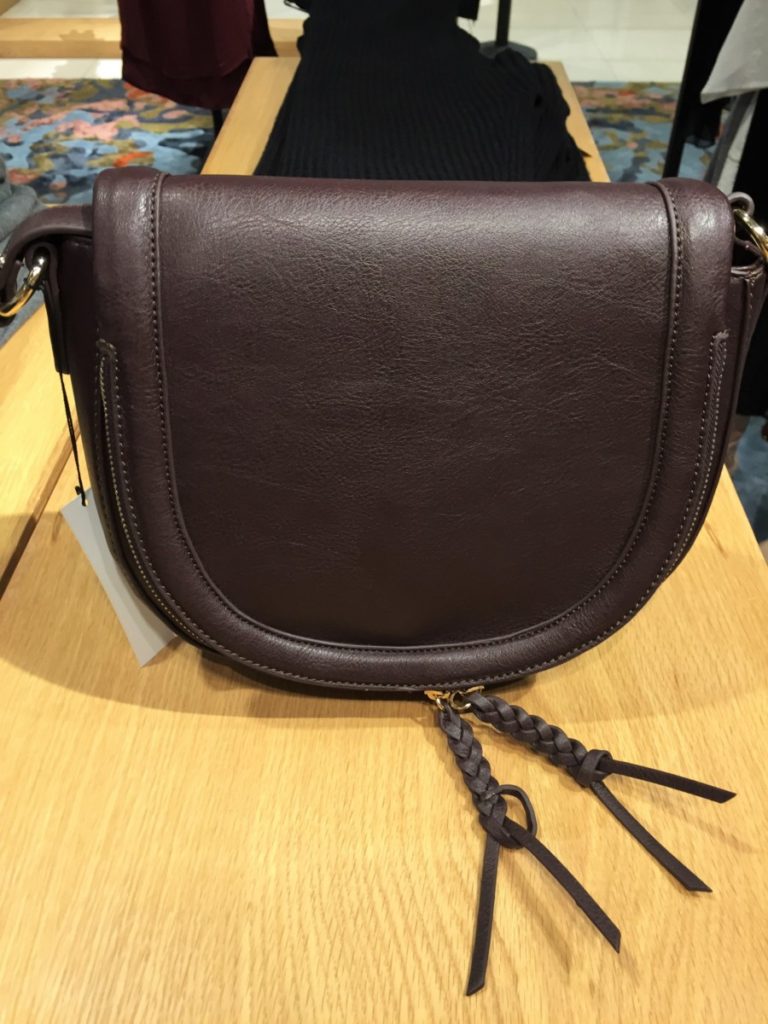 If you aren't looking to drop a pretty penny on a bag this season but still want something trendy, I recommend this bag.  It is made by Sole Society, which is a trendy company who makes shoes and bags at amazingly affordable prices.  I feel like their items are good quality and last.  I bought a pair of sandals from them two years ago and they still look brand new!
SHOES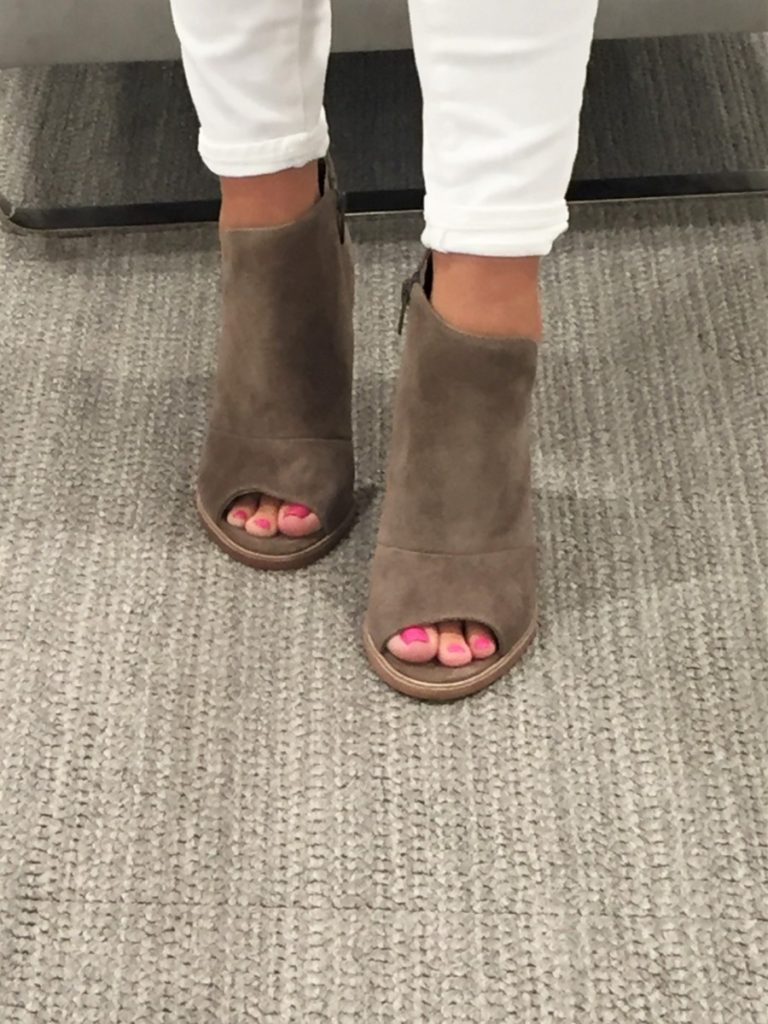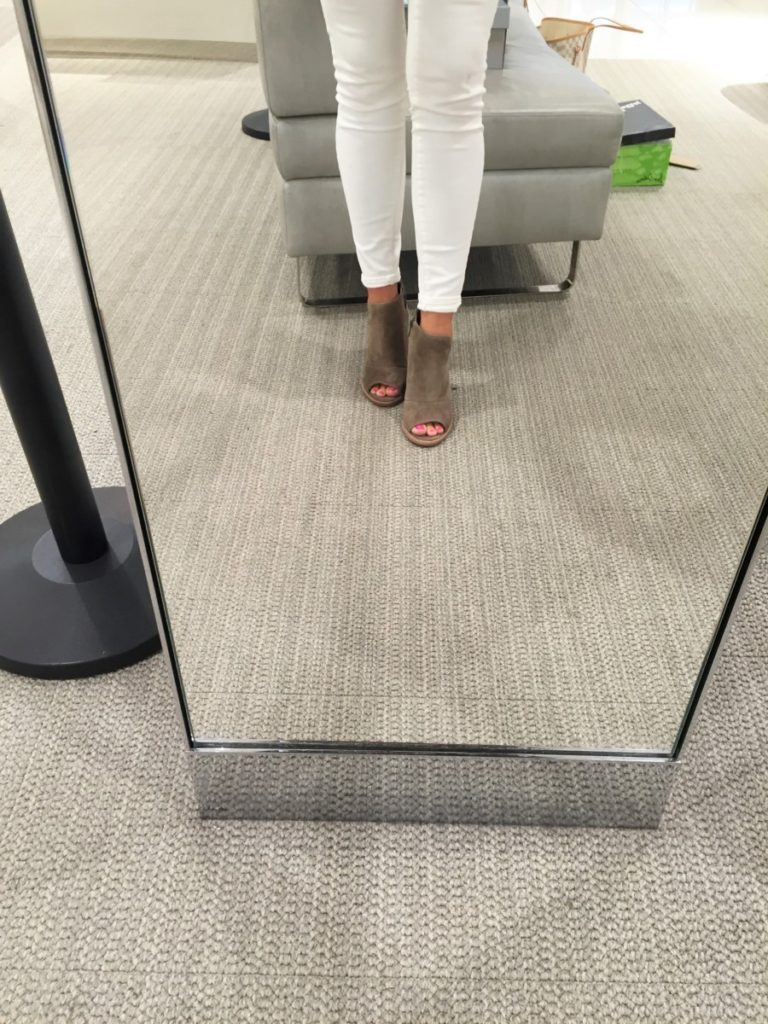 HURRY HURRY HURRY! These booties will sell out so fast and they are my favorite booties! Comfortable as all get out, peep toe, perfect taupe color and gorgeous side cutout.  What more could you ask for? Vince Camuto is one of my favorite designers for classic items and his shoes do not disappoint!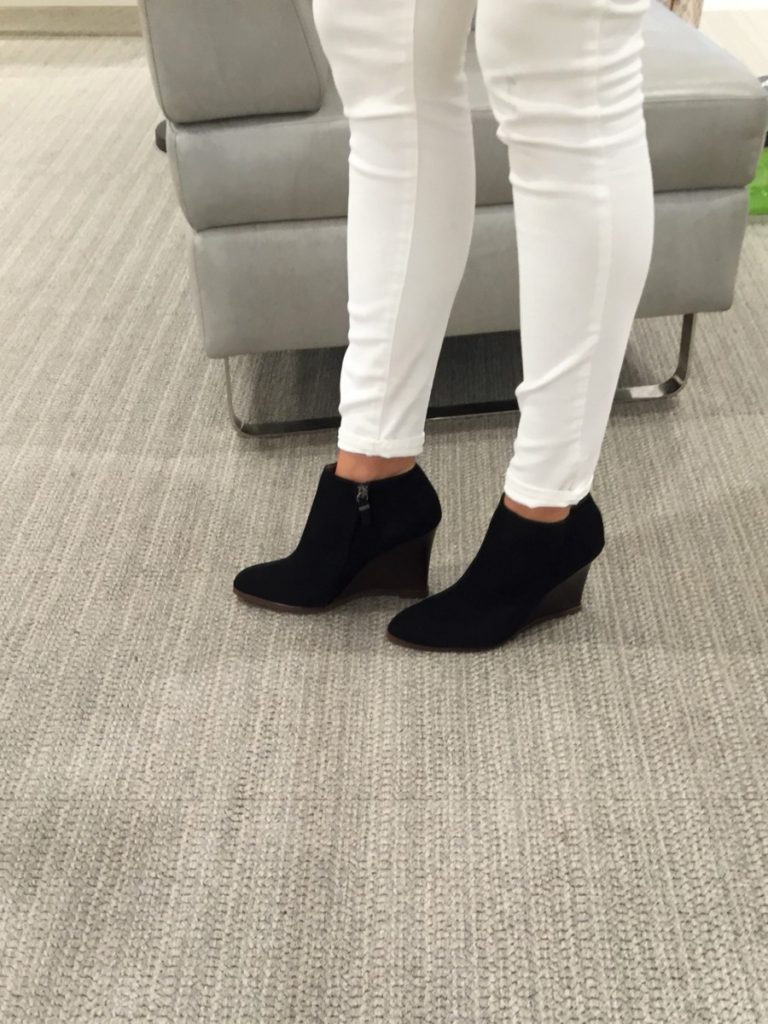 I missed out on these booties last year and went on a wild goose chase to find them on our cousins trip.  I think they were hating me and these booties by the time we left!!!  They are a beautiful black suede bootie with a low wedge, which makes them very comfy.  For less than $85, you can't beat that price. I love wearing these with skinny jeans and my favorite faux leather leggings.  These booties are tre chic for sure!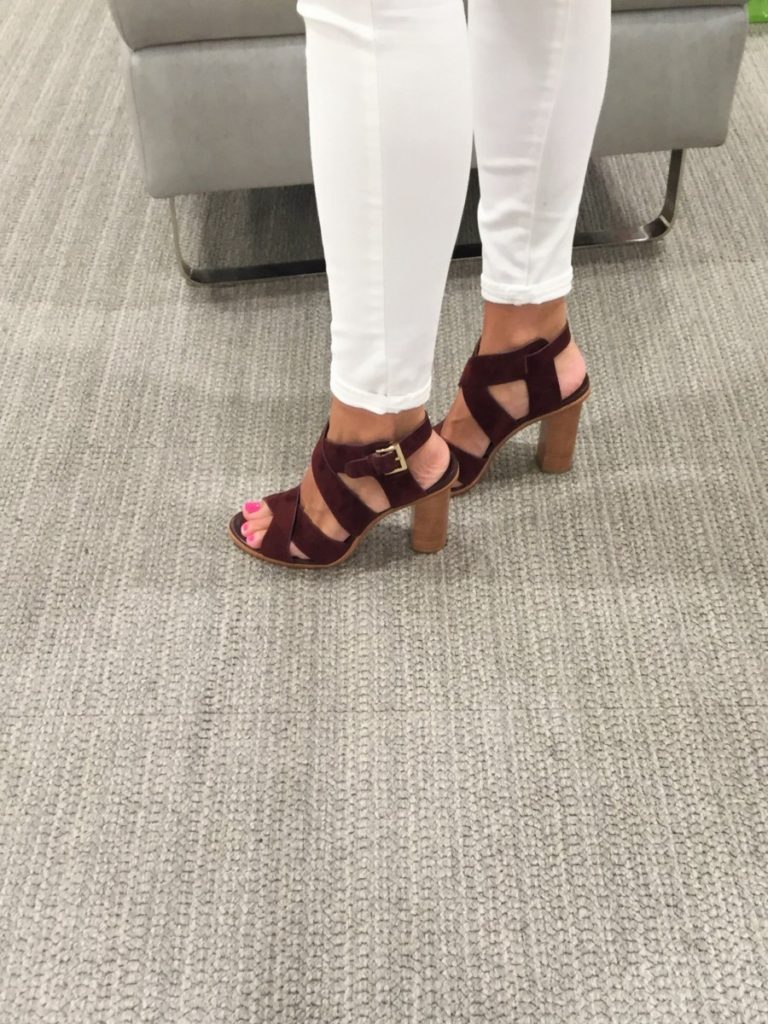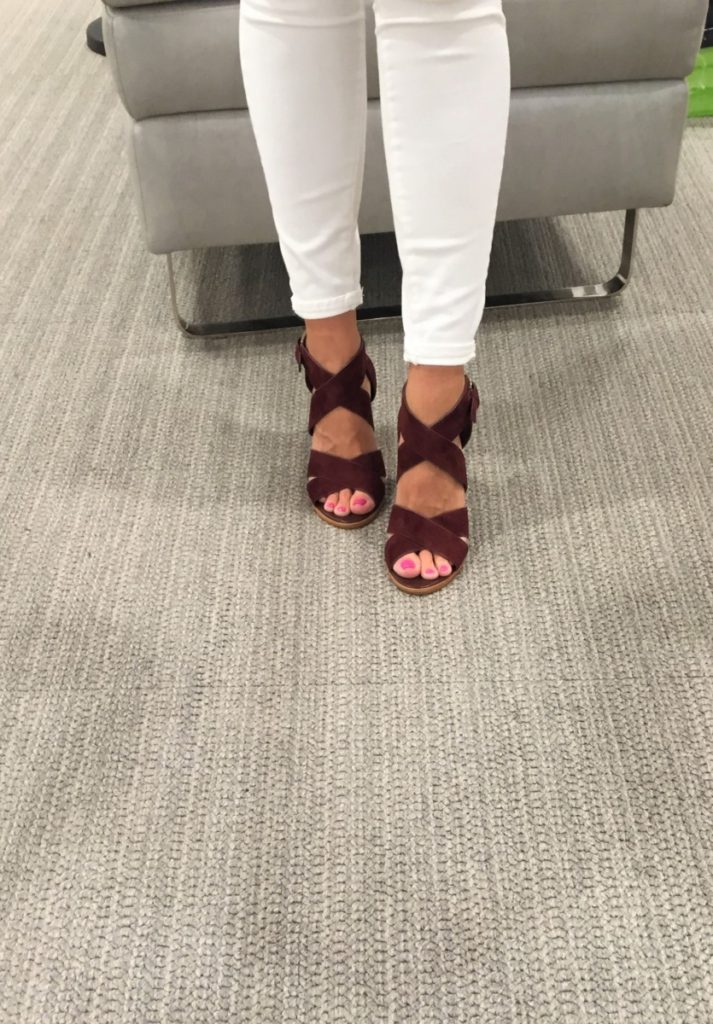 Oh you guys, these Joie sandals are seriously the bees knees.  They are a splurge even with the anniversary sale but I love them so so so much!  The color is amazing, the stacked heel is perfection and they are like angel wings on my feet.  If you want to get a classic sandal these are worth every. single. penny.  EEEEEK I need my money tree to grow!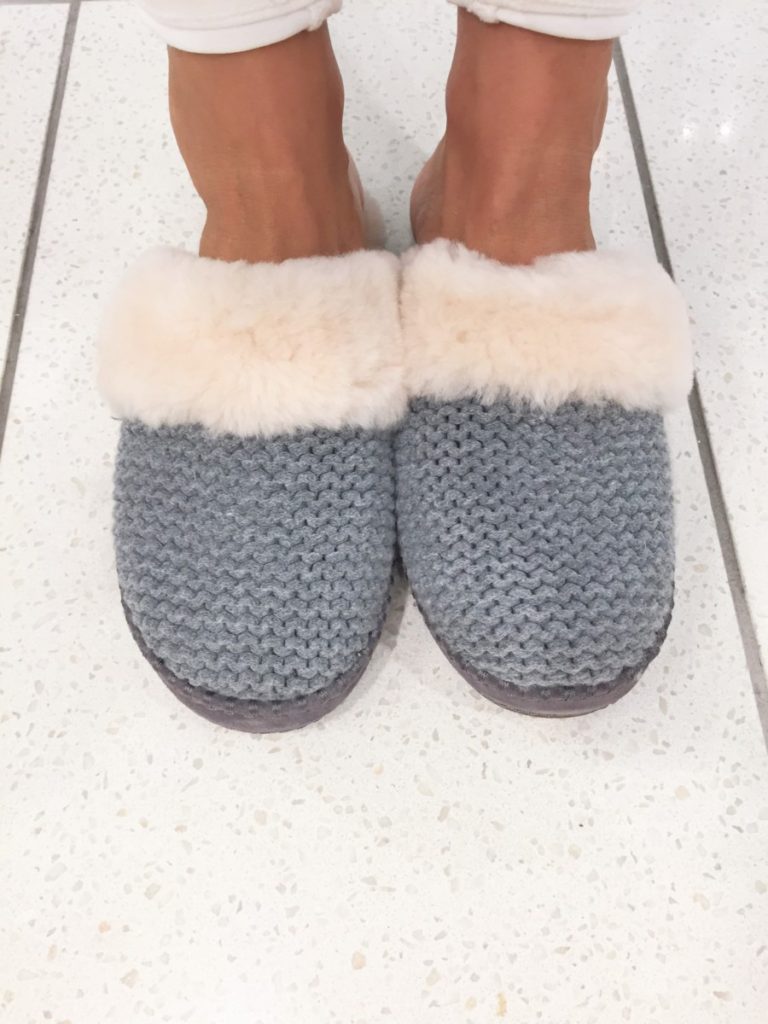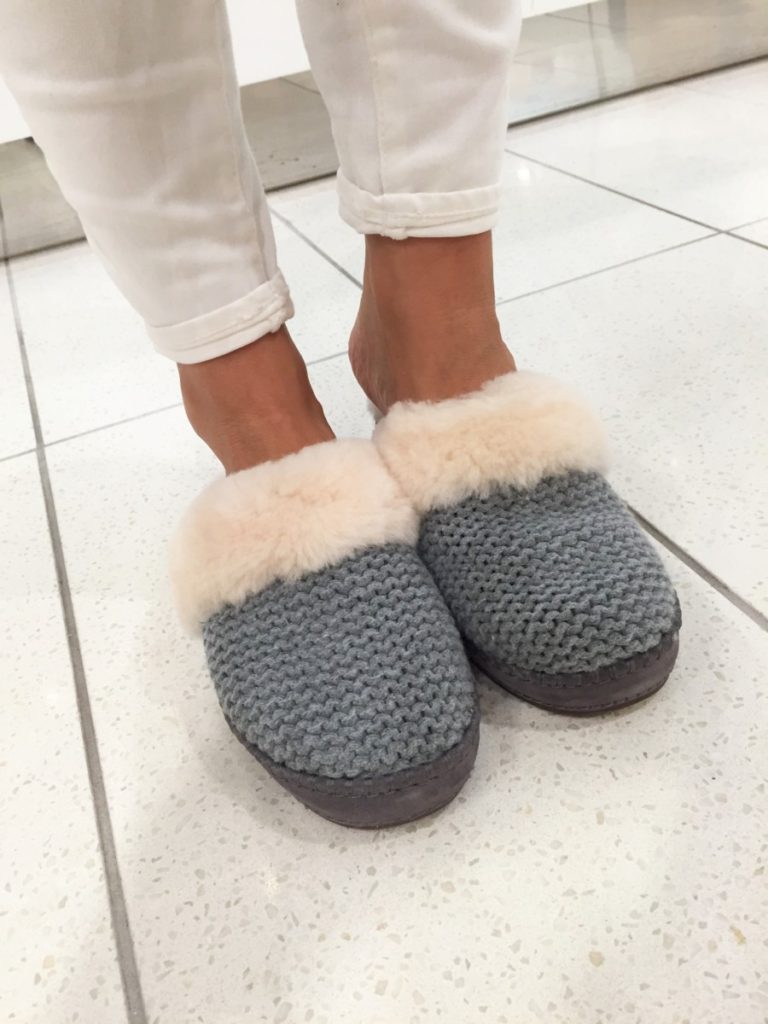 Ugg slippers have been my favorite slippers for years.  They are like walking on clouds.  My house has a lot of tile and wood flooring which is hard on your feet so these are my number one must have slippers.
Jewelry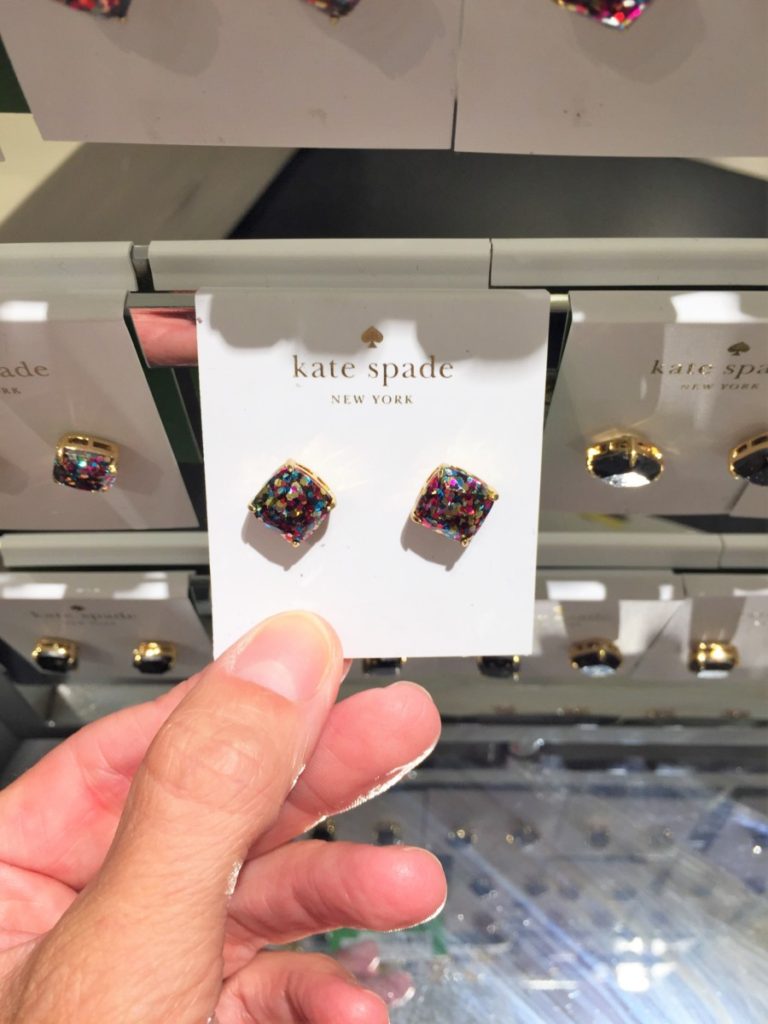 These Kate Spade cuties were a HUGE hit last year.  This year Kate Spade made the earrings a tad smaller.  I have these exact earrings from last year and while I like a big earring, I think this new size suits more people.  These would be perfect for dressing up a plain black top or dress!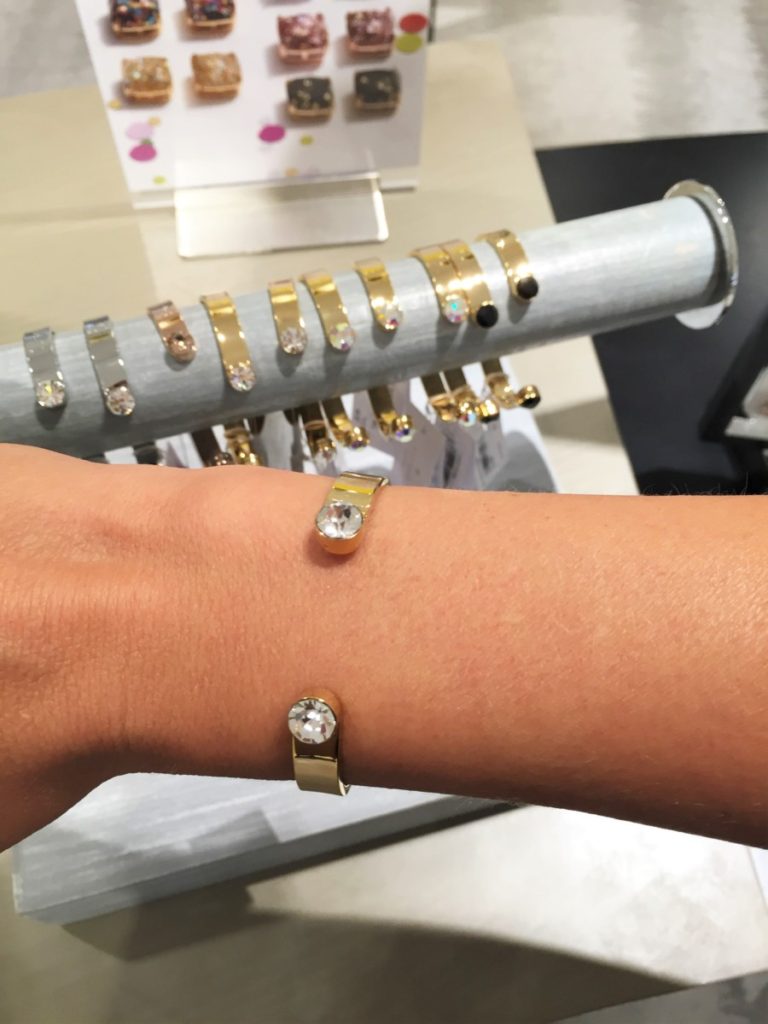 Kate Spade always makes beautiful classic jewelry.  There is nothing more perfect than a pair of diamond studs and a gold and diamond bracelet. This bracelet comes in four other colors as well.  These two pieces are timeless classics and definitely a favorite.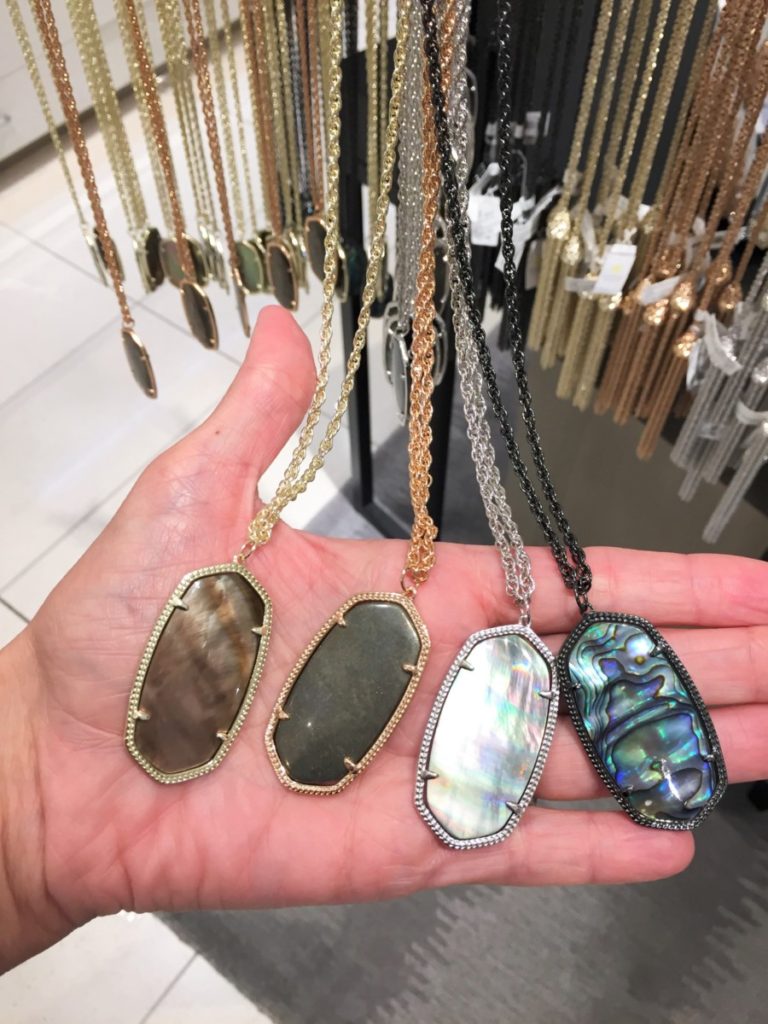 Kendra Scott is always a popular pick.  This year her necklaces do no disappoint.  I am totally crushing on the far right necklace in gunmetal and abalone!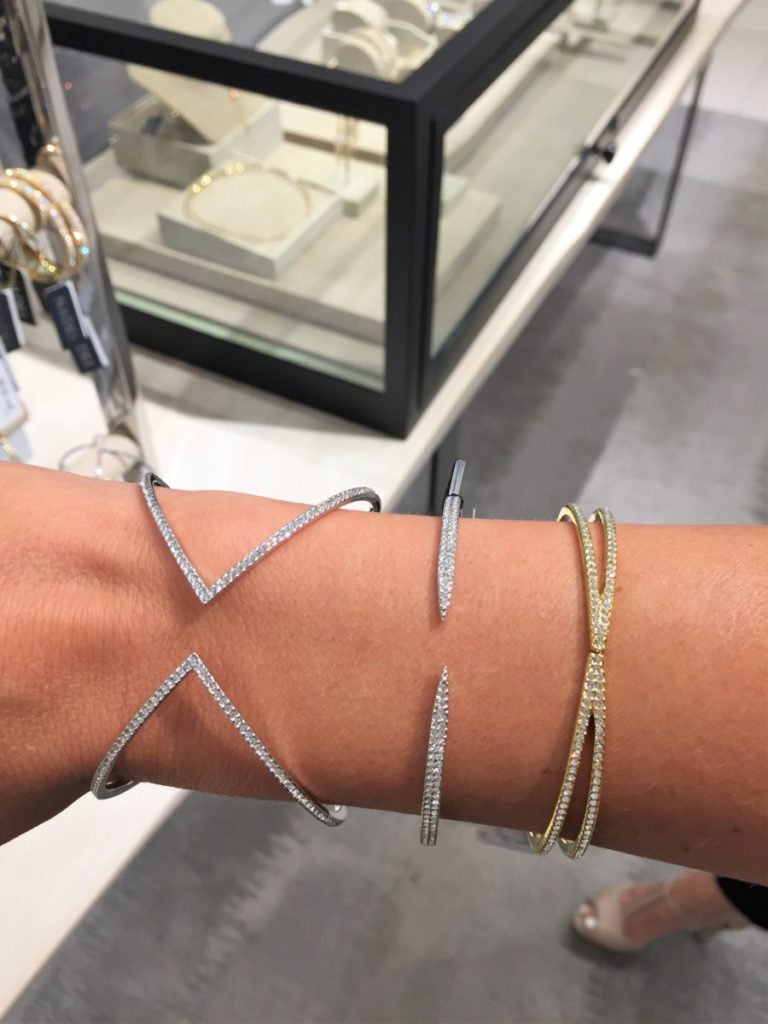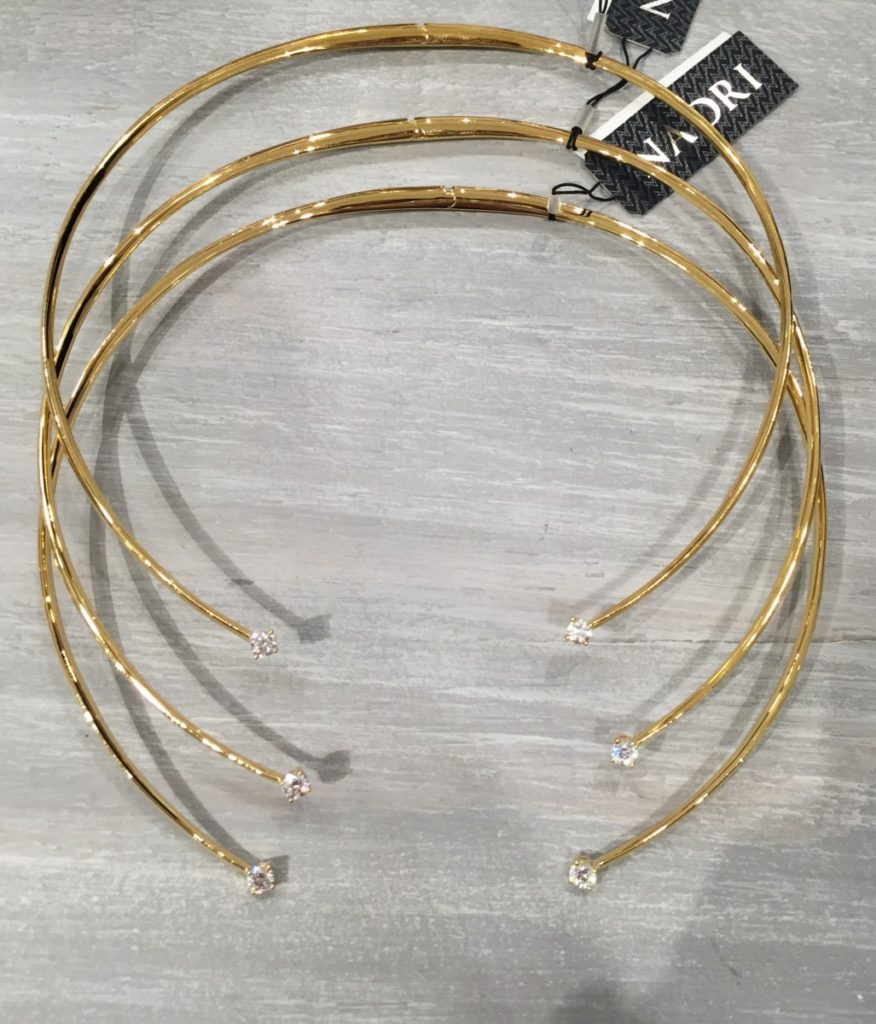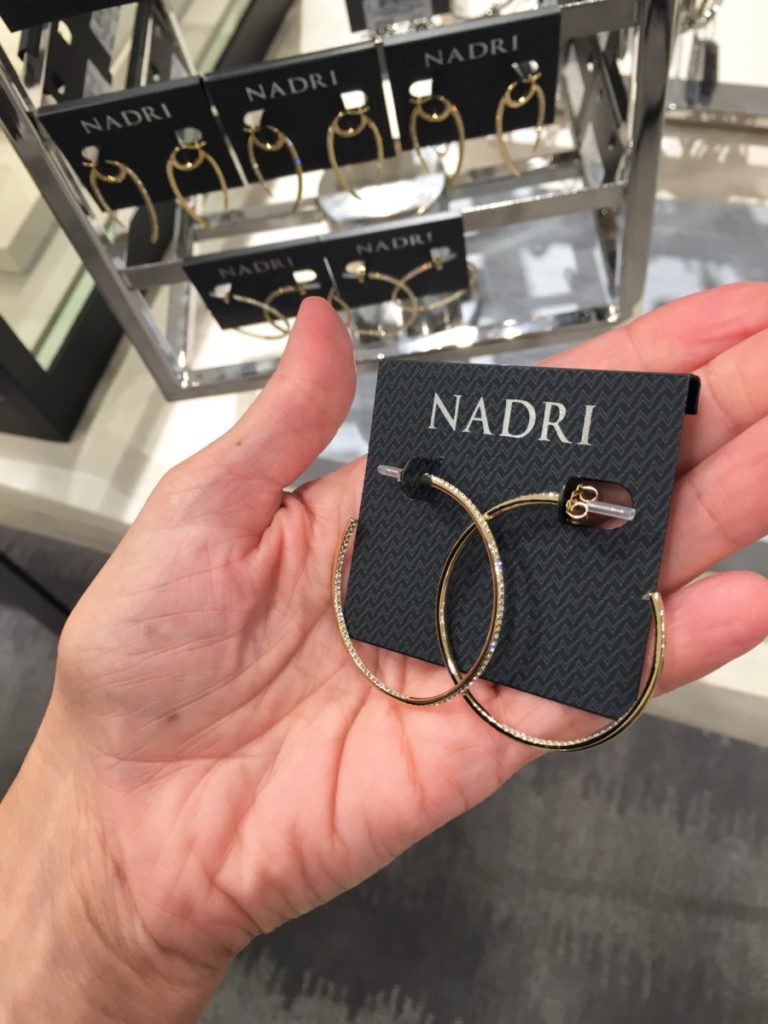 One of my favorite jewelry brands is Nadri.  They came out with stunning jewelry this season.  I am crushing hard on these bracelets (big, small, medium), this amazing necklace and these classic inside out hoop earrings.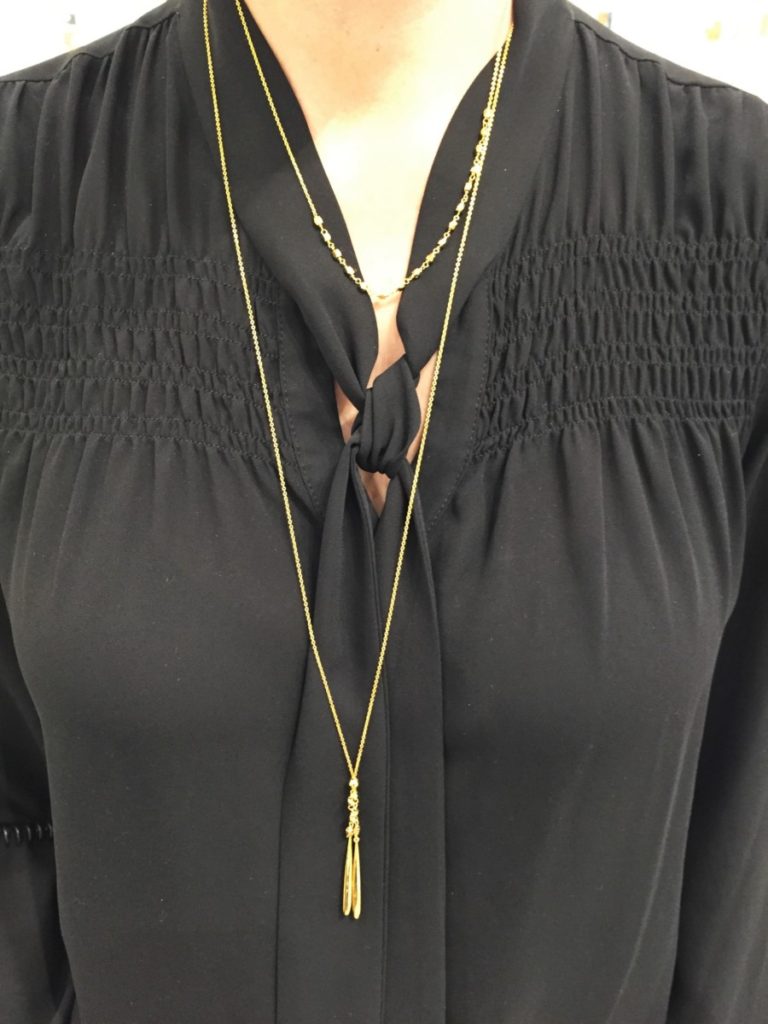 Last but not least is Gorjana.  They make the most beautiful layering pieces in all the land.  I have several of their pieces and I love to mix and match and layer them in different ways. Long Necklace and Short Necklace
Beauty Products
The Clarisonic Mia is totally the bomb.com.  It exfoliates and cleans your face like no other.  These are great for Christmas and birthdays as well! Stock up!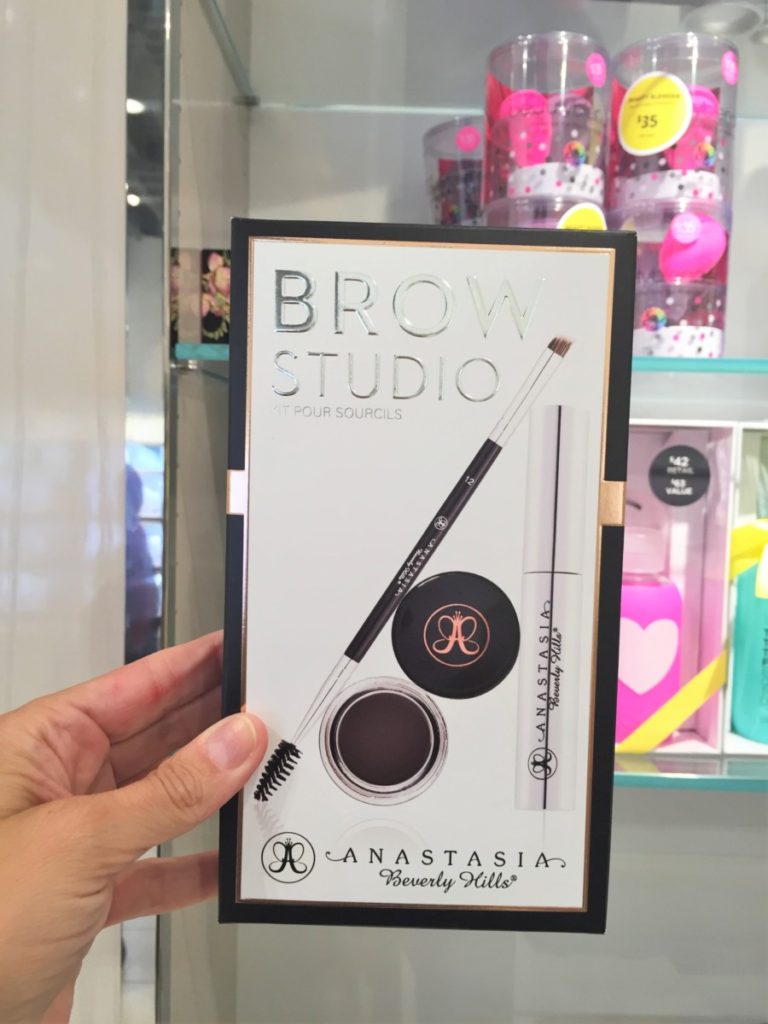 If you have never used Anastasia brow products you are in for a real treat.  I have mega thin blonde eyebrows.  I have tried EVERY eyebrow pencil and kit on the market.  Time after time I always come back to Anastasia.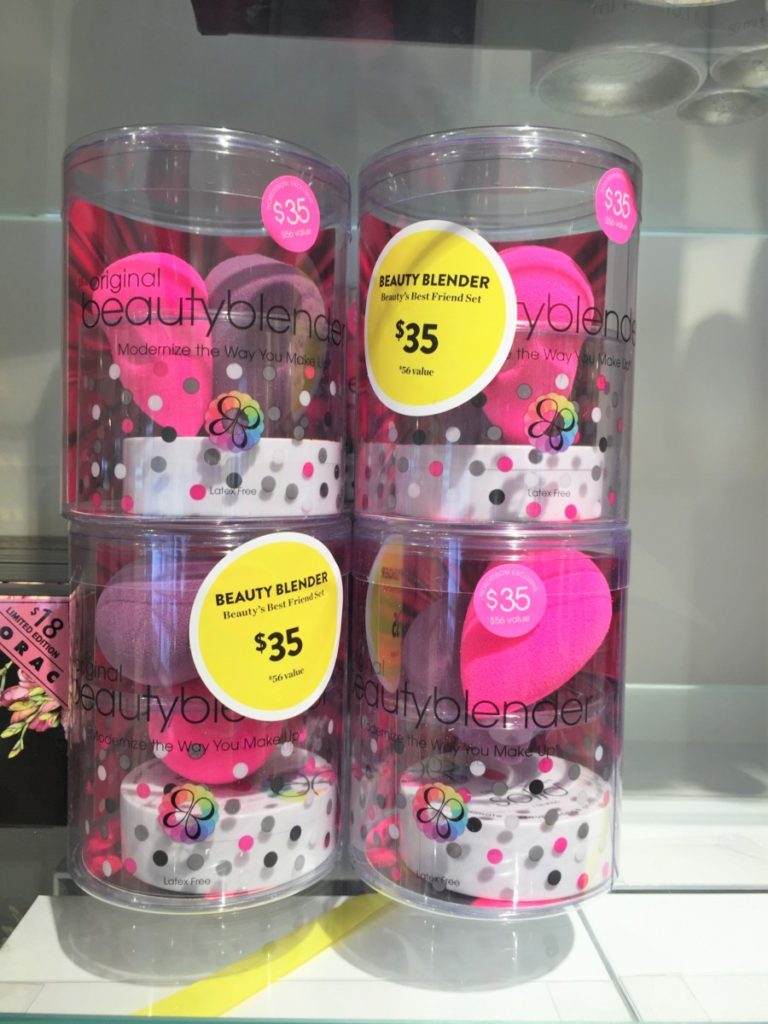 The Beauty Blender is a cult favorite.  They are pretty pricey by themselves,  but this set includes two beauty blenders and the cleansing soap for $35.  How great would these be as stocking stuffers or for your kids' teachers on the first day of school?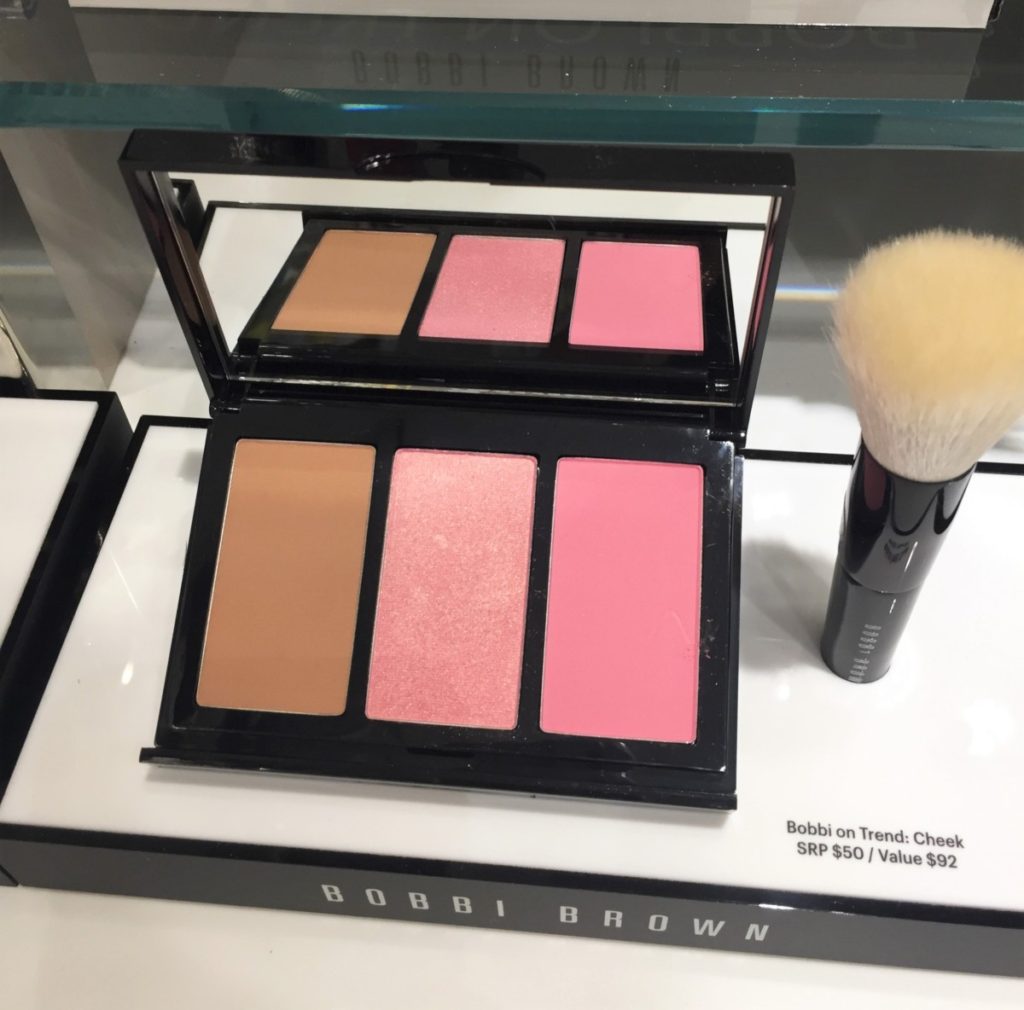 Bobbi Brown has a gorgeous highlight and contour pallet that is also perfect for traveling or girls on the go.  How amazing are the colors in this pallet?!?!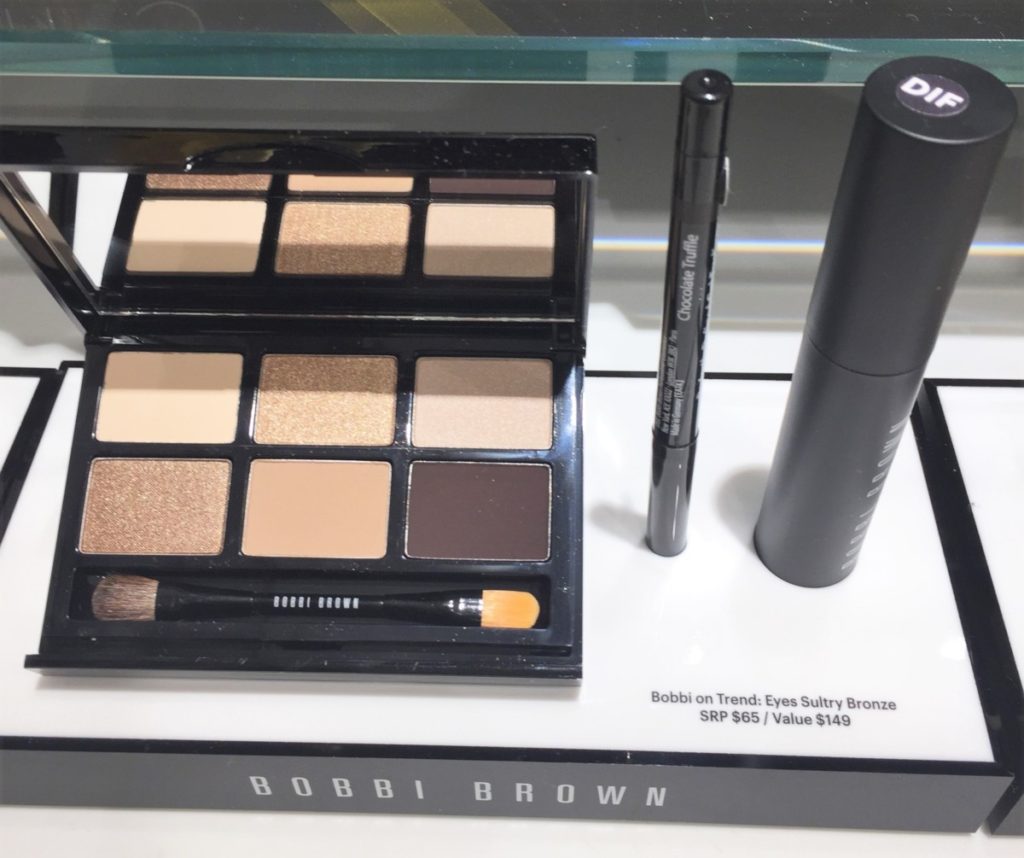 This Bobbi Brown Eye Set is one of my favorites for two reasons. I keep this set in my over night bag so I never have to pack 5 different eye shadows when I travel and I love that it comes with an eyeliner and mascara.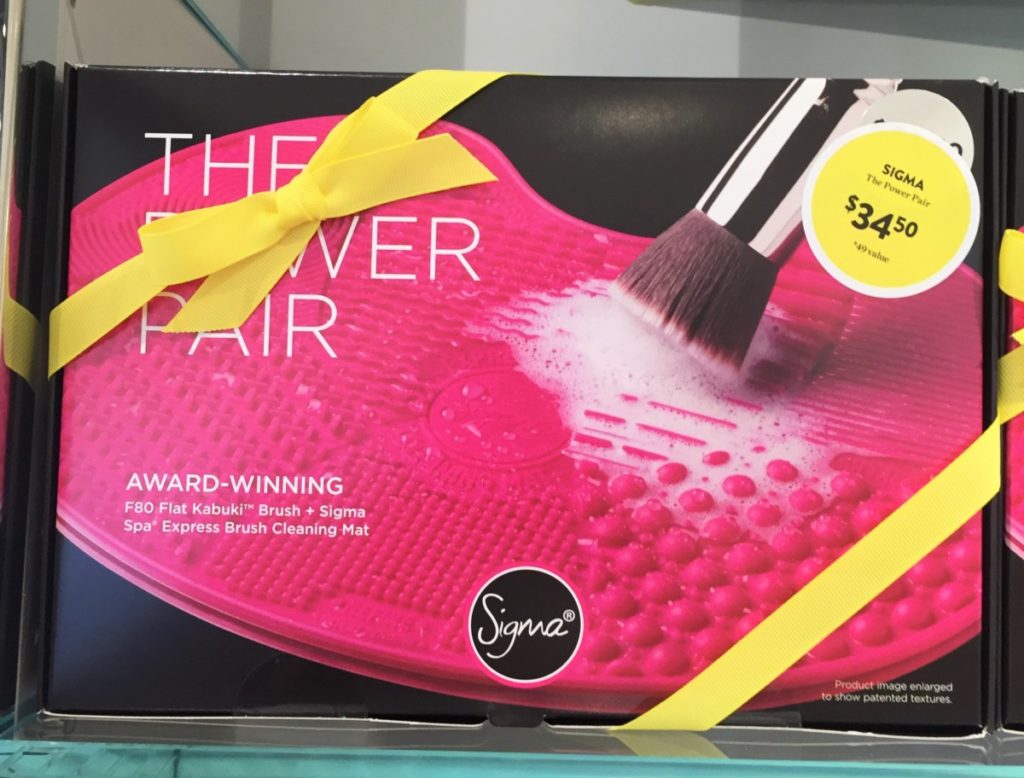 I will say that I have not personally used this brush cleaning pad but my friends SWEAR by it.  They say it really gets deep down into their brushes to get all the gunk out. I know Sigma makes phenomenal brushes as well!