Happy Almost Fall Ya'll!  Well it isn't officially fall but I consider the first week of September fall.  You can find me in the attic digging all of my pumpkins out, making THE BEST pumpkin bread from William Sonoma (seriously addictive and makes an awesome present!) and for sure ordering a pumpkin spice latte!
If you are like me, you want to be able to transition part of your summer wardrobe into fall. One of the biggest trends this season is the fall floral dress.  A great way to transition dresses into fall is by adding a leather moto jacket.  This floral dress is so gorgeous with it's deep navy background and large white floral print.  What's great about fall florals is they are also great for transitioning back into spring! This leather jacket from Express is less than $100.  I love the length and the tailoring this jacket offers.  I also adore this jacket in brown and black, which is also less than $100.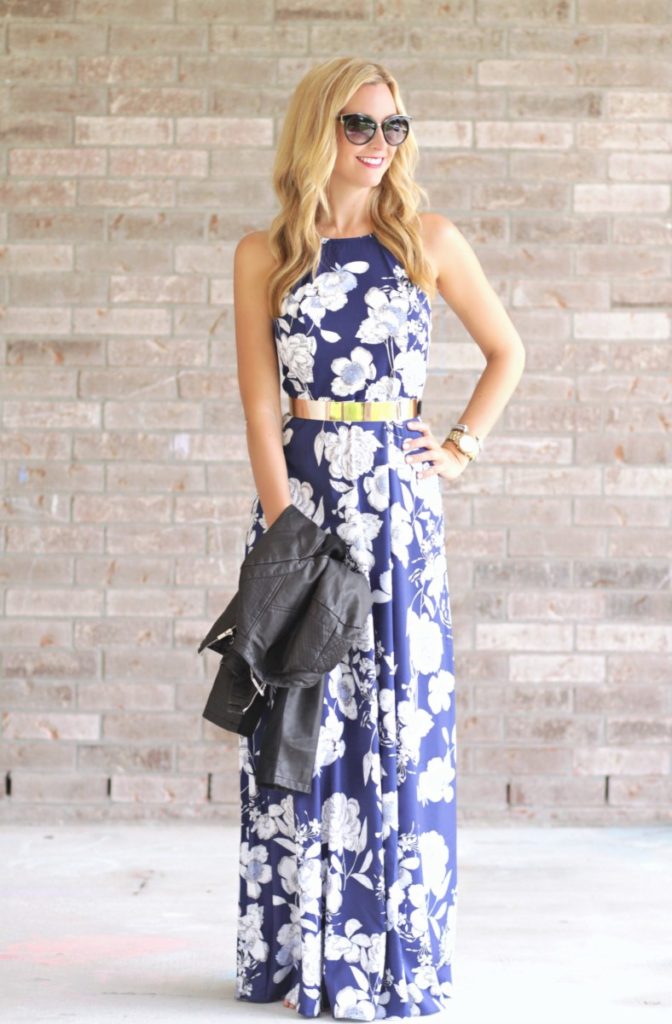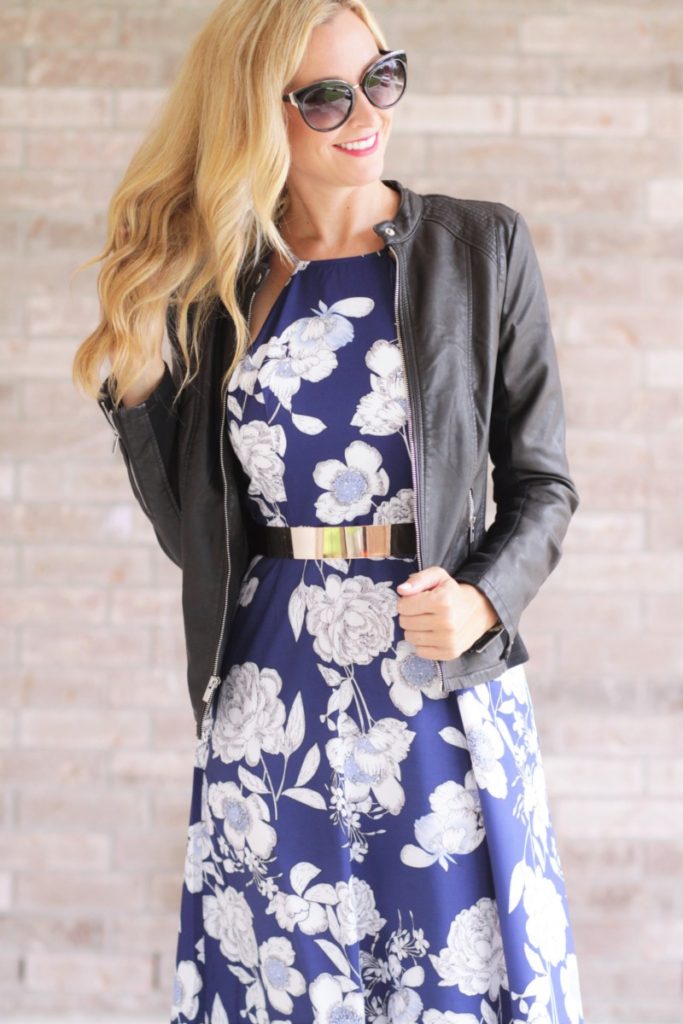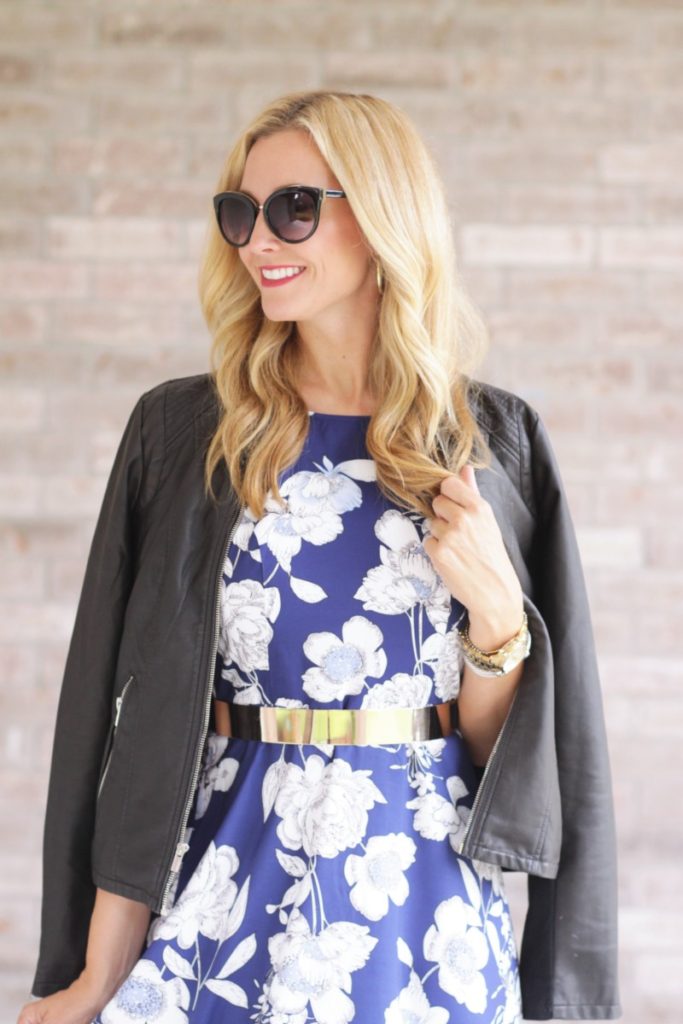 A Few of My Favorite Fall Floral Dresses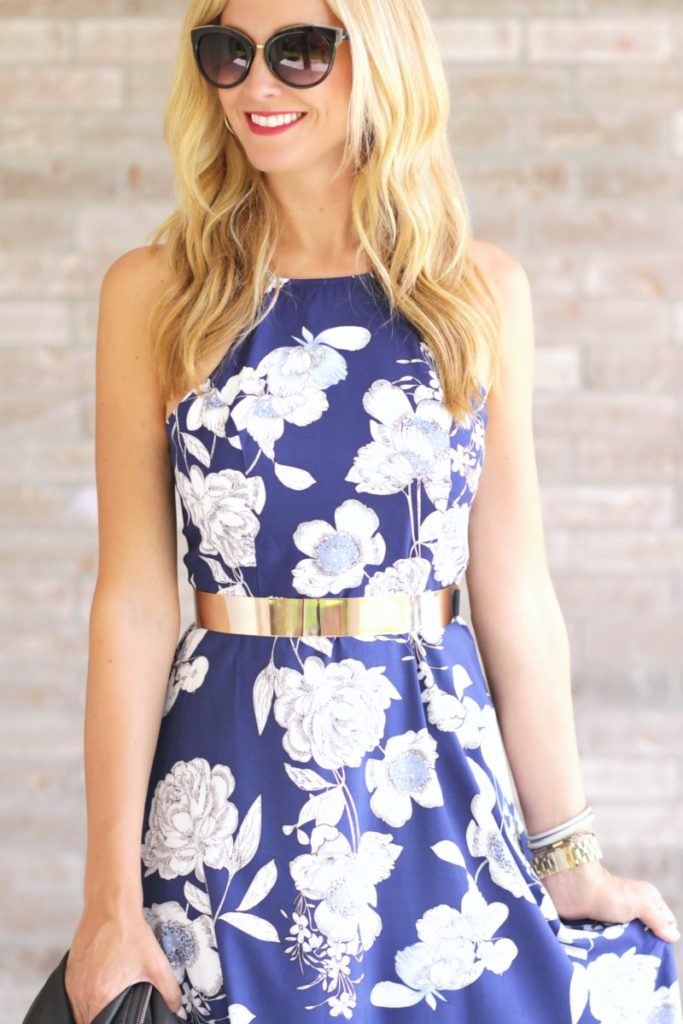 This is by far my favorite belt.  It is less than $15 and pairs perfectly with dresses, jumpsuits and rompers.  You can see how I also wore it here and here.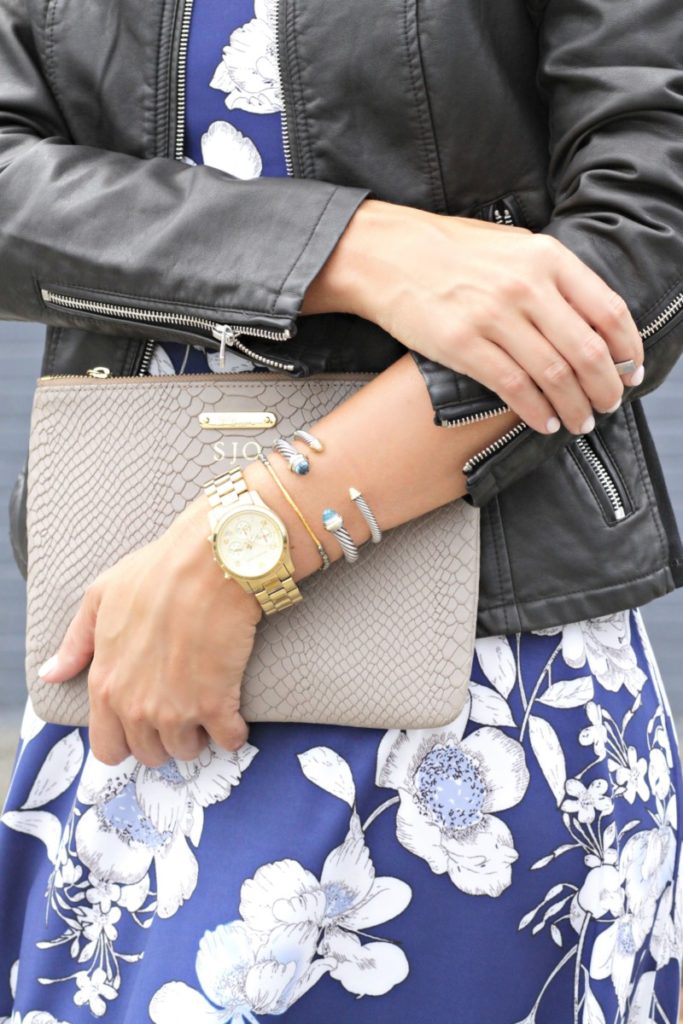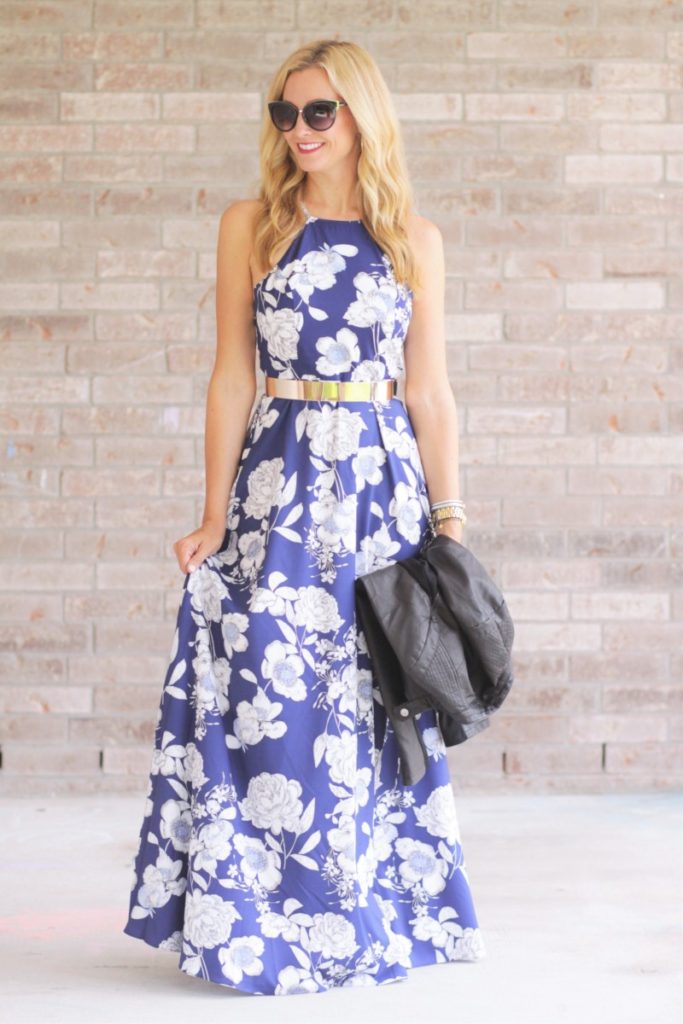 Outfit Details
Floral Dress c/o SheIn  | Jacket and This Jacket (both less than $100)  | Belt 
Shoes here and here ( they have an amazing stacked heel!) |  Sunglasses
Bag  | David Yurman here and here  | Gorjana Pewter Bracelet c/o