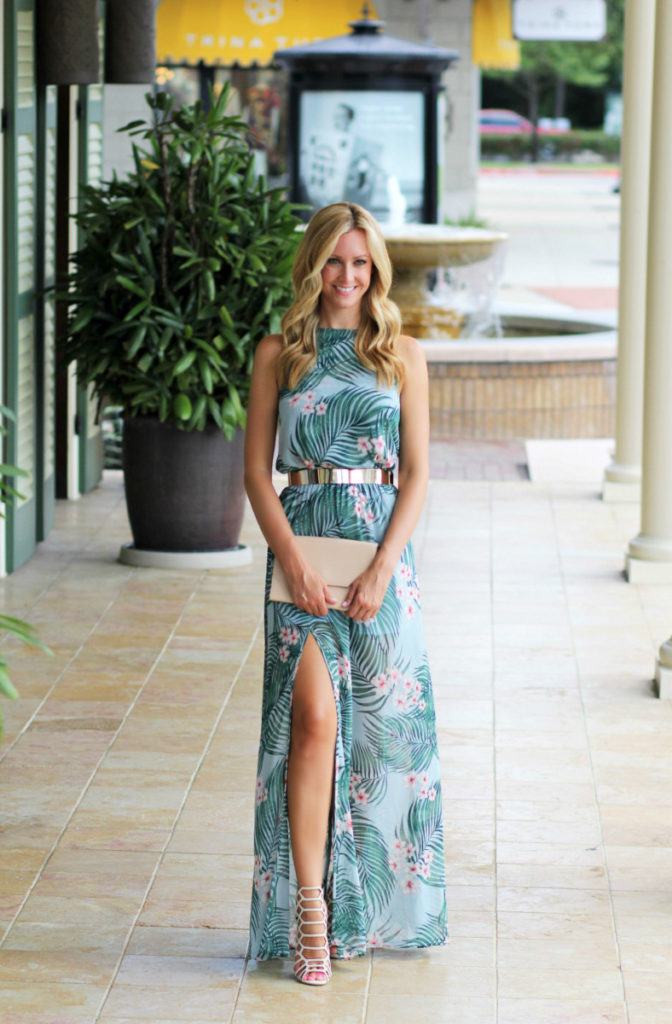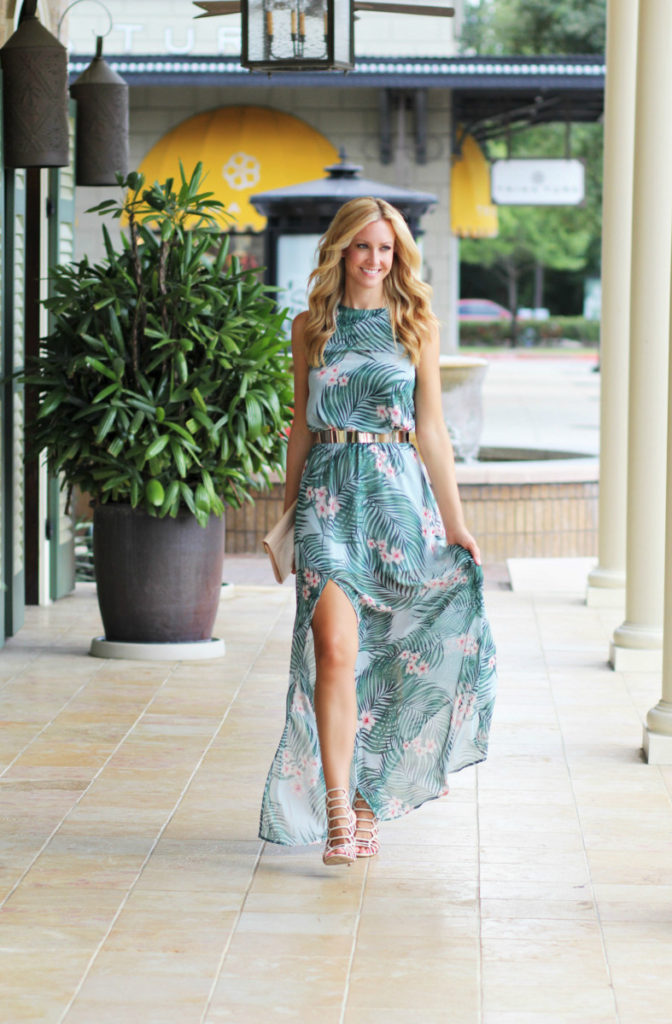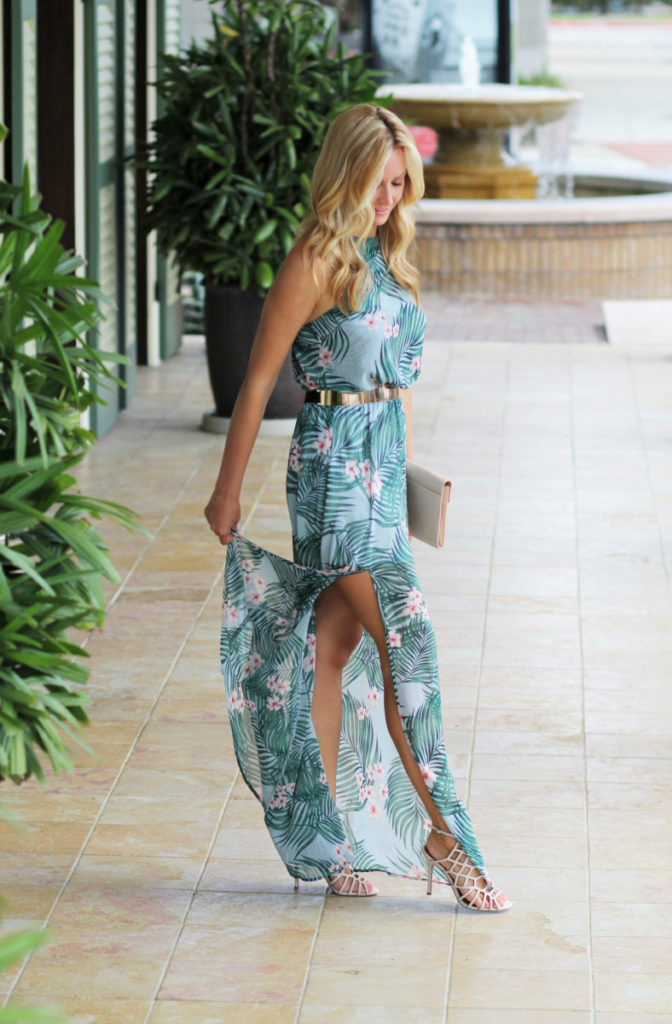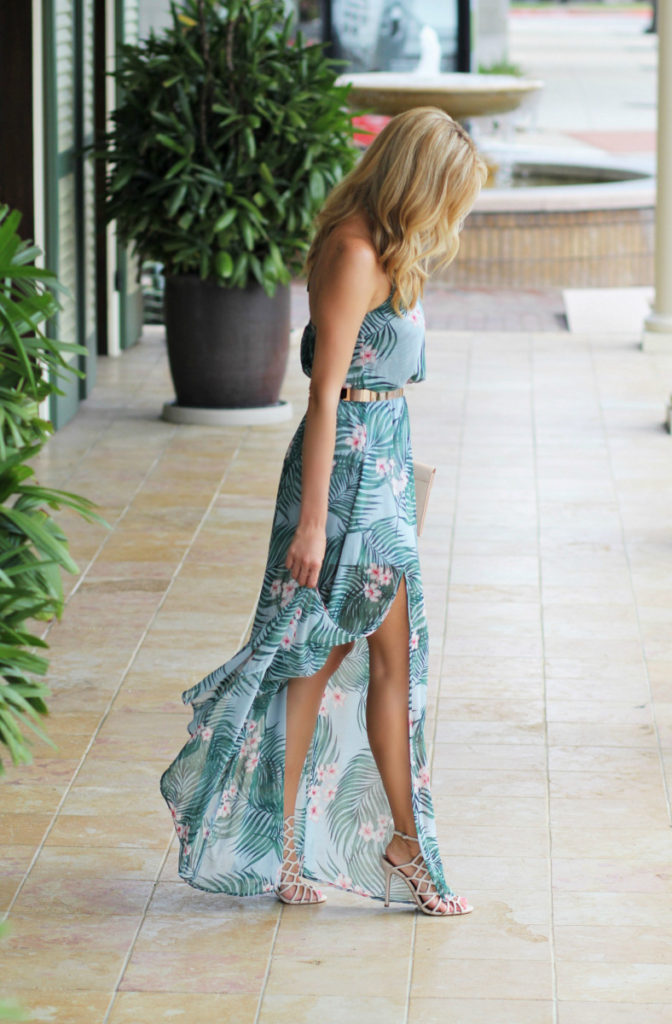 Hi Ya'll! Aloha from Maui!
I wanted to share with you all this gorgeous palm print maxi dress and a fun blogger link up.
I love the halter neck for showing off your shoulders and the slight slit up the leg.  The palm print is so feminine and pretty.  If you are planning a trip or vacation someplace tropical, this is your dress! I added my favorite metal belt to this maxi to emphasize my waist. If you don't have this amazing belt scoop it up now. It has an awesome price point as well. You can see how I wore it here and here. These neutral cage heels are so perfect and I cannot get enough of them.
Because we were going to be at the beach, hiking and snorkeling I decided to try dip nails.  Have any of you tried this?  They paint a clear coat on your nail and dip your nail into an acrylic powder.  They do this about three times until a thicker layer has formed.  Then they file them smooth and top them off with a clear coat.  So far I am three days in without a single nick or chip.  We have climbed up some serious rocky mountains and snorkeled.  If you are going on a more adventurous trip I would definitely recommend getting dip nails!
I can't wait to share with you all the amazing things we have done in Hawaii.  Maui is incredible and full of so much beauty and adventure.  As soon as I recover from the time change, I will have a post up with our itinerary.
Be sure to check out some of my favorite bloggers below in our link up party!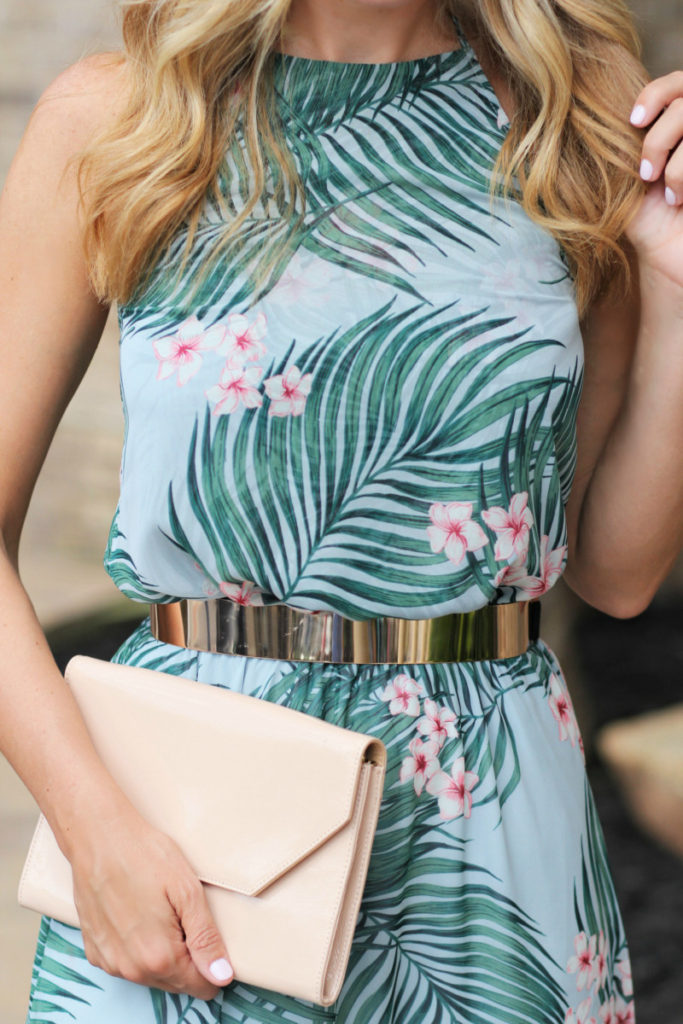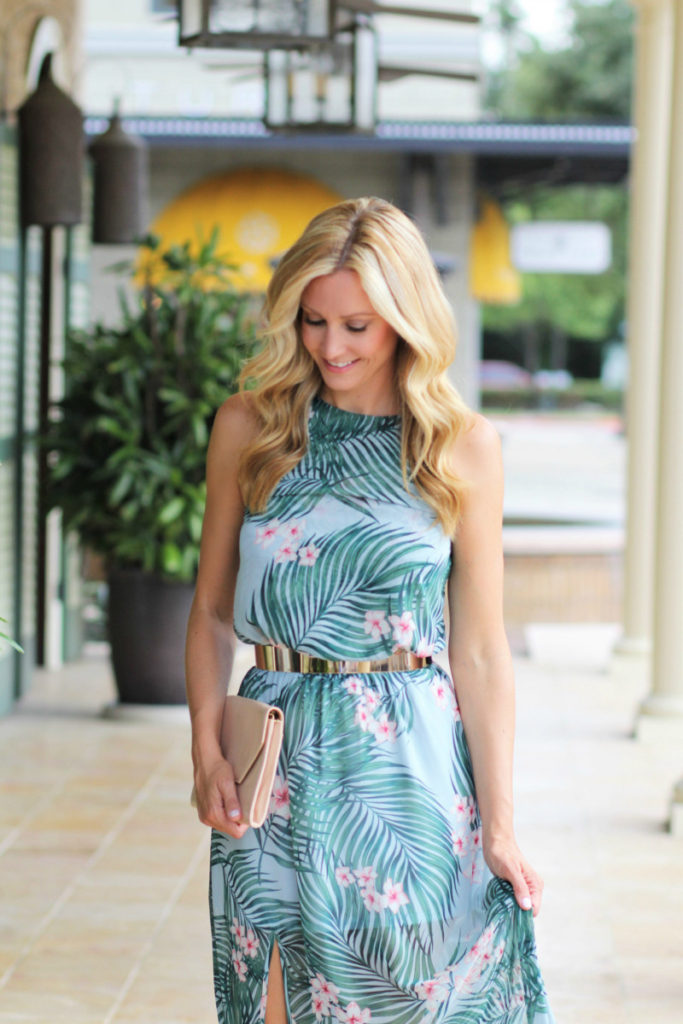 Outfit Details