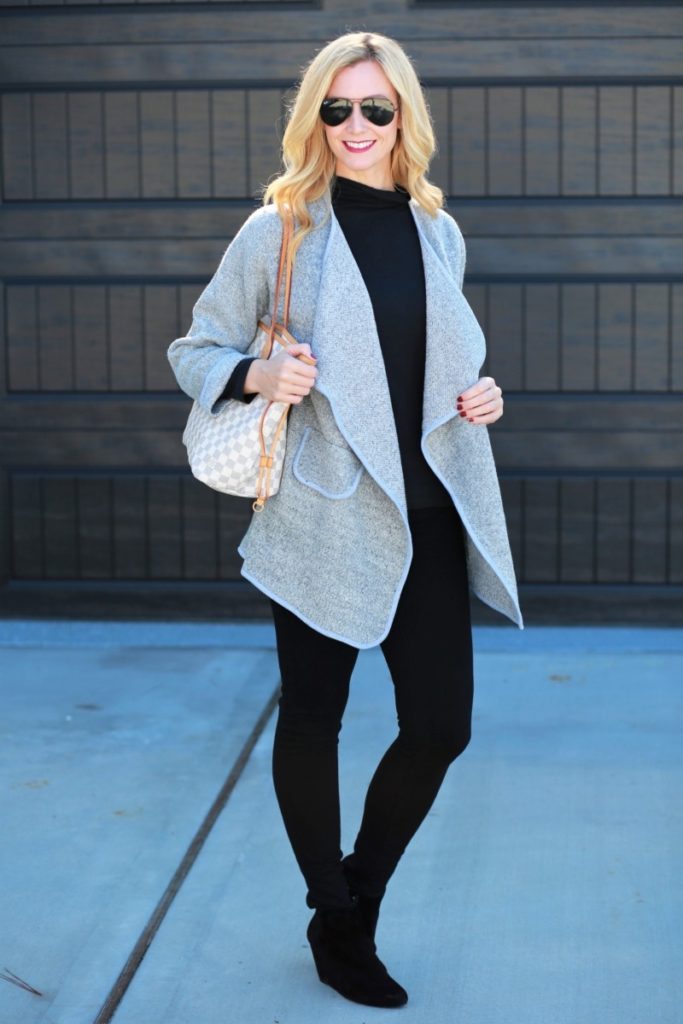 Grey Cardigan  c/o SheIn / Black Turtleneck (30% off) / Black Jeans (25% off) / Wedge Booties / Sunglasses
If you are like me, this week is going to be CRAZY! I feel like my calendar is jammed with meetings, last minute Christmas shopping, school Christmas parties and MY BIRTHDAY (holla).  The weather is still deciding what it wants to do as well.  Last week we nearly froze and today it's back up to 70.  This is why I love dressing in layers.  This grey cardigan is the perfect neutral piece for cold mornings and late afternoons.  I love that it isn't too thick so during the mid afternoon I won't be dying of heat stroke.  I also love this grey cardigan because it is kid friendly.  One of my kids wiped their mouth on the sleeve and I took a damp towel and wiped the mess right off of it.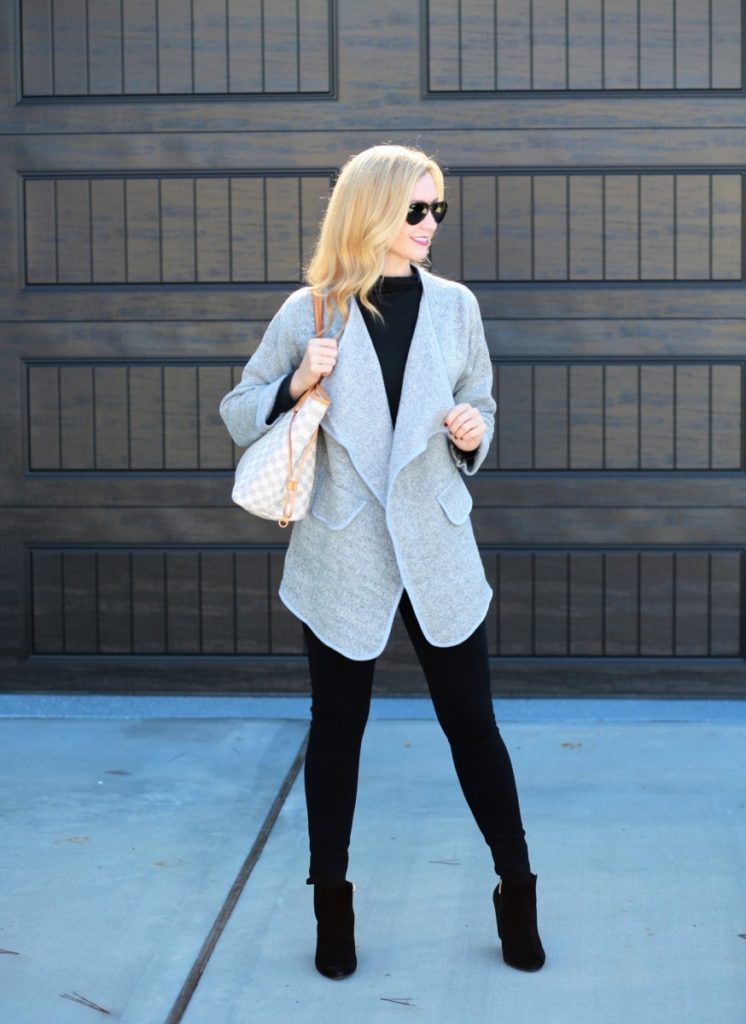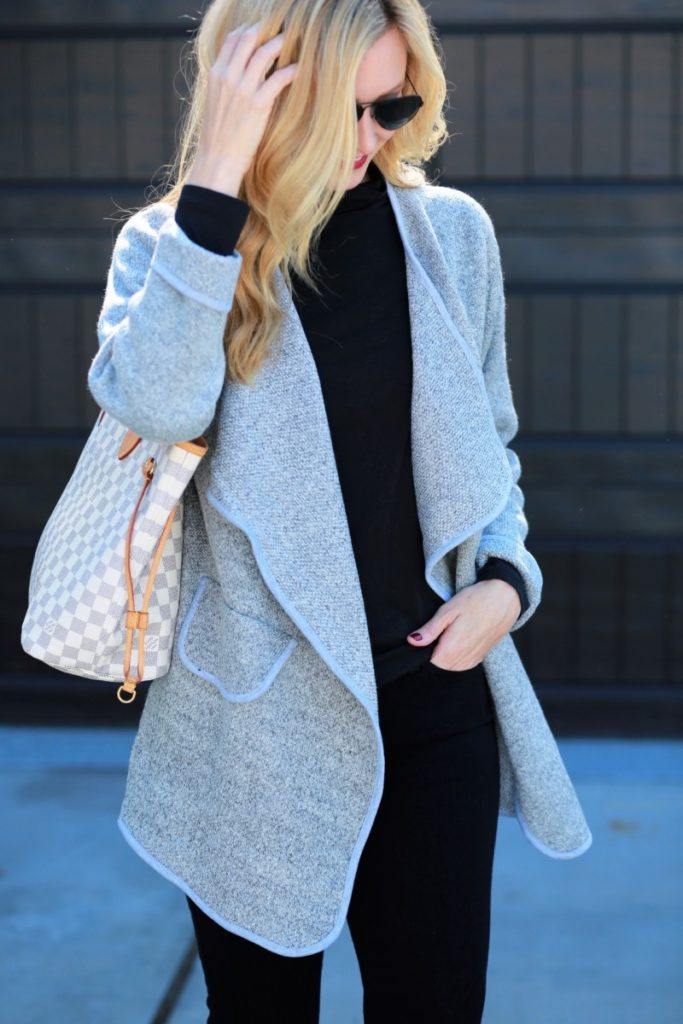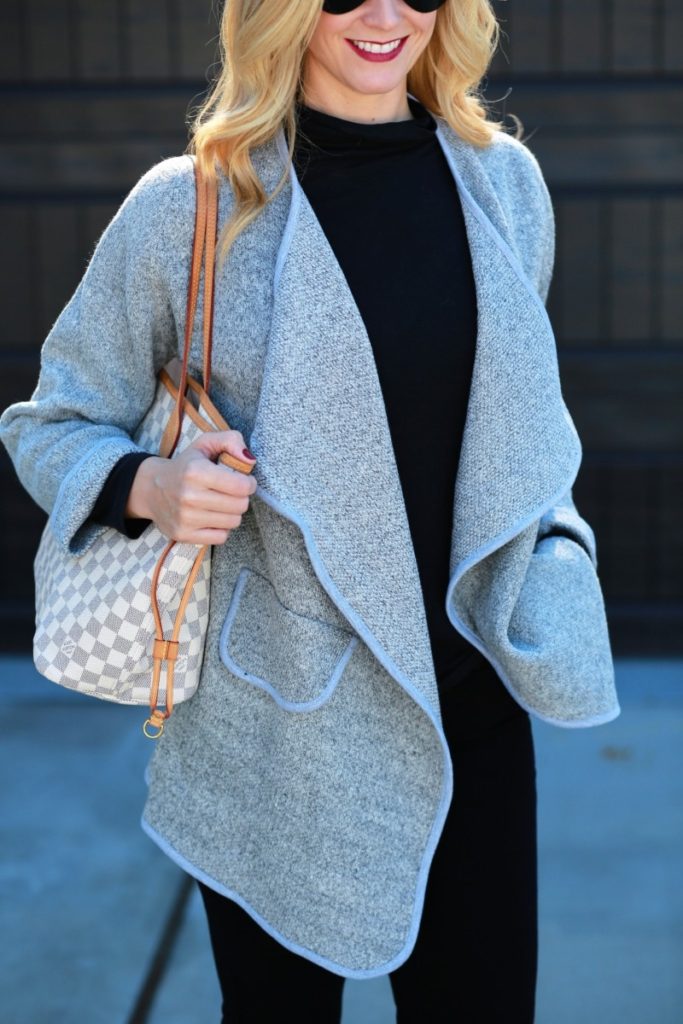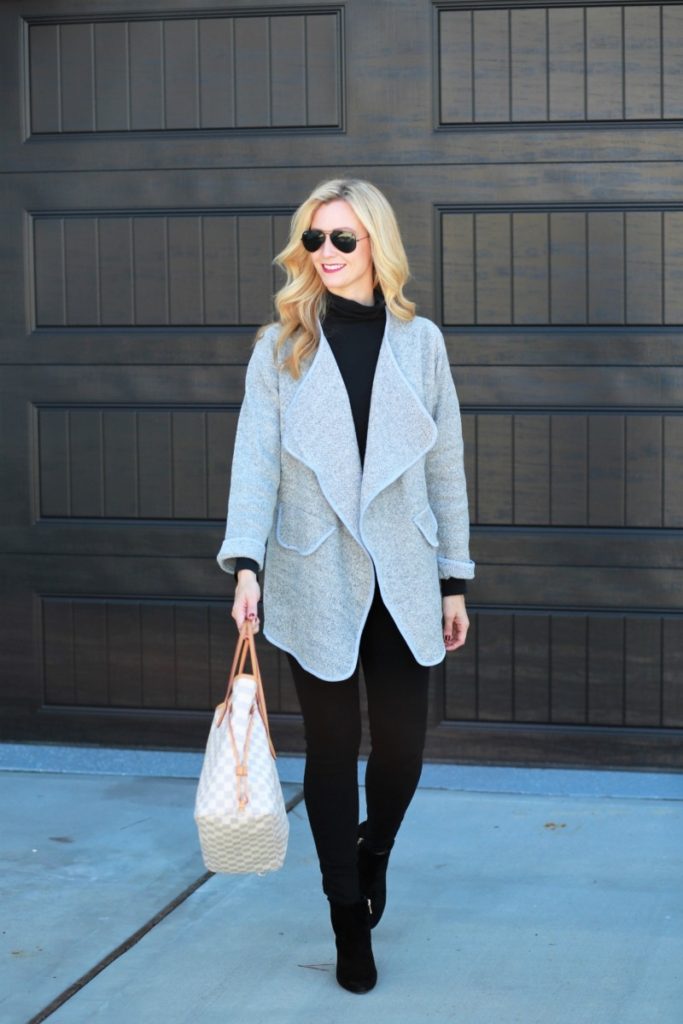 These tissue turtlenecks are my favorite.  I just went to my closet to count how many I have.  I own five!  I have black, green, forest green, grey and black and white stripe.  I usually size up and get a medium.  I love that they are thin and lightweight.  This makes them perfect for layering with cardigans, vests and coats.  These turtlenecks are also great alone with a statement necklace or blanket scarf.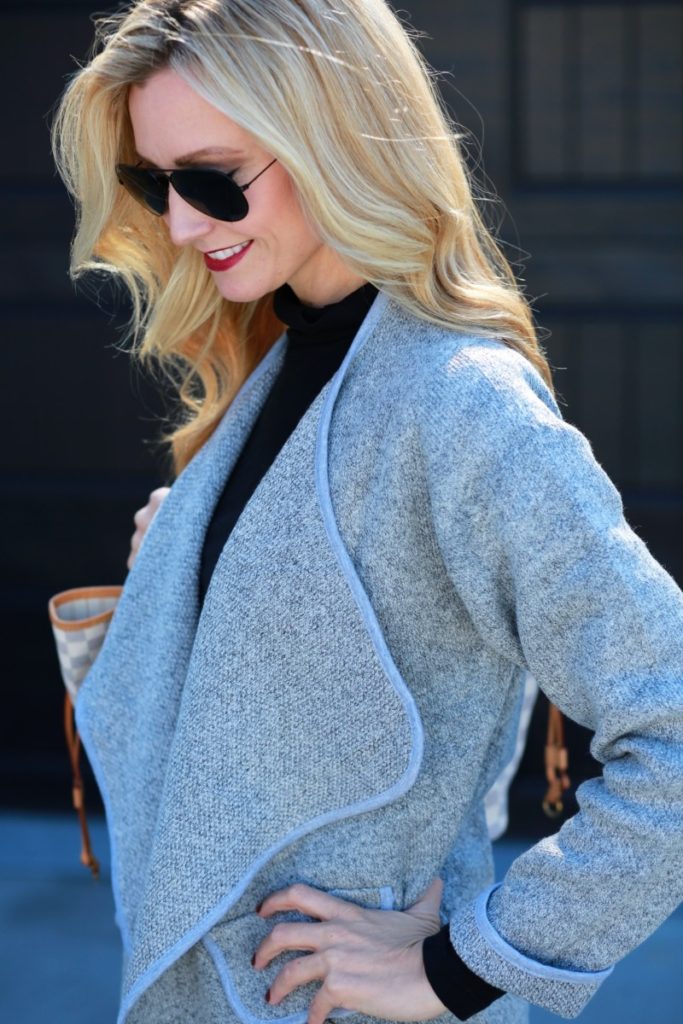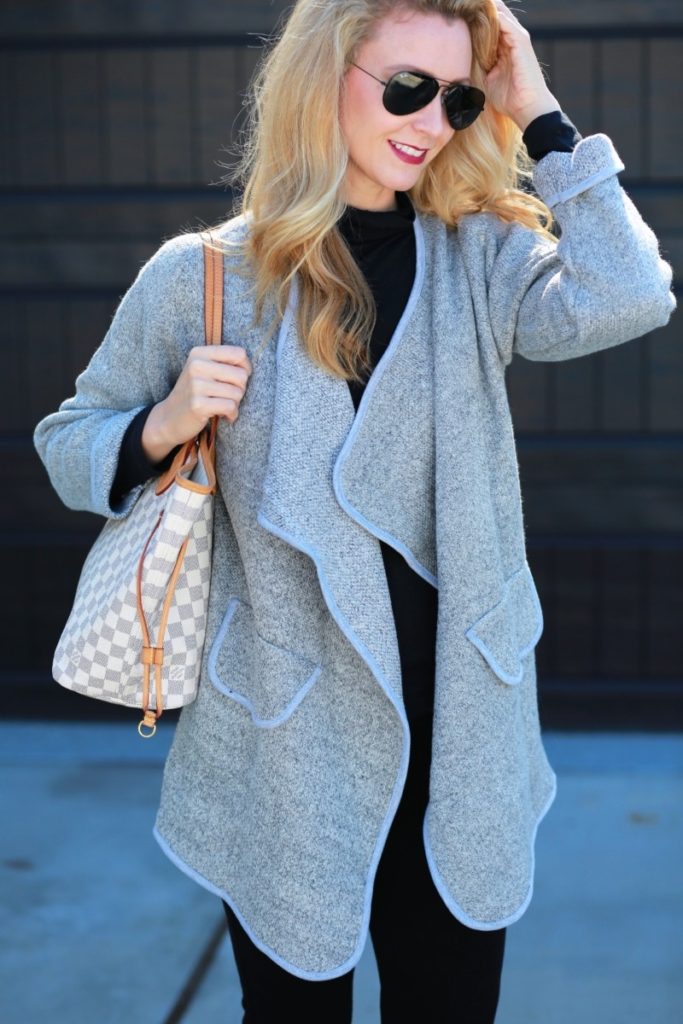 Right now I am obsessing over these suede wedge booties.  They are on sale for less than $80 and go with just about any outfit.  I wore them with my favorite faux leather leggings in this post.  The low wedge makes these so comfortable and easy to walk in all day.  The suede makes them look chic and gives a different element of texture. I sized up a full size to a 9.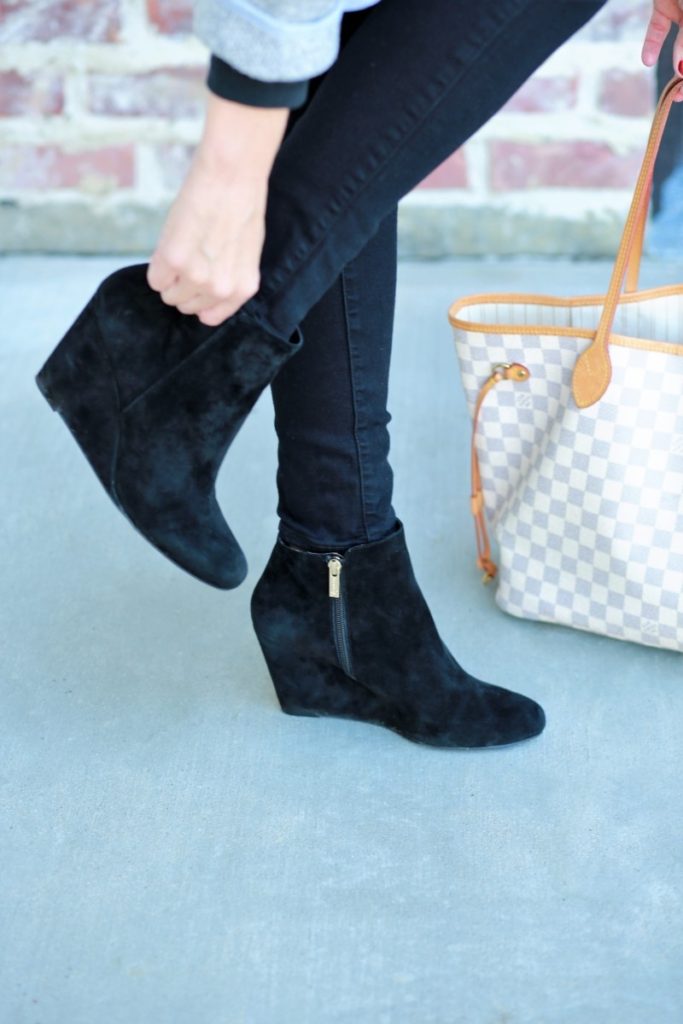 Outfit Details
If you don't already, be sure to LIKE my Facebook Page HERE.  I will be doing a special giveaway on Wednesday for my birthday!!!
Happy Monday!
Sara