Who has all of their shopping done? Yeah, me either!  I feel like I have been suck a slacker this Christmas.  Every night is something for the kids, a dinner, meetings etc.  I just can't seem to keep up.  However, the kids are finally old enough that they really get Christmas this year and are really into making sweet treats for our neighbors or admiring all the ornaments on the tree.  We normally play hide the pickle but mamma broke it last year. I told them over and over not to break it and while I was putting the ornaments away, I dropped it.  Go figure! So, now that's something I have to add to the list…new glass pickle.
Have ya'll bought these faux leather leggings yet?  They are on sale right now for $68 and worth every red cent. I wear the medium. They also come in plus sizes.  If you haven't bought a pair, you are truly missing out on life.  Ok, that may be dramatic, but they are seriously the best.  I wrote this post about how AMAZING and life changing my faux leather leggings are.  Funny story about the word faux. My husband will probably kill me!!!  About 11 years ago, my husband and I had built a house and it needed blinds.  We called a company and the guy handed us a sheet with two columns and it said "wood blinds" X amount of $$$ and "faux wood blinds" X amount of $$$.  My husband says, "What are FOX wood blinds?"  I tried so hard not to laugh but I said um, I think they are call faux, like fake wood blinds.  So, to this day we call everything faux, fox!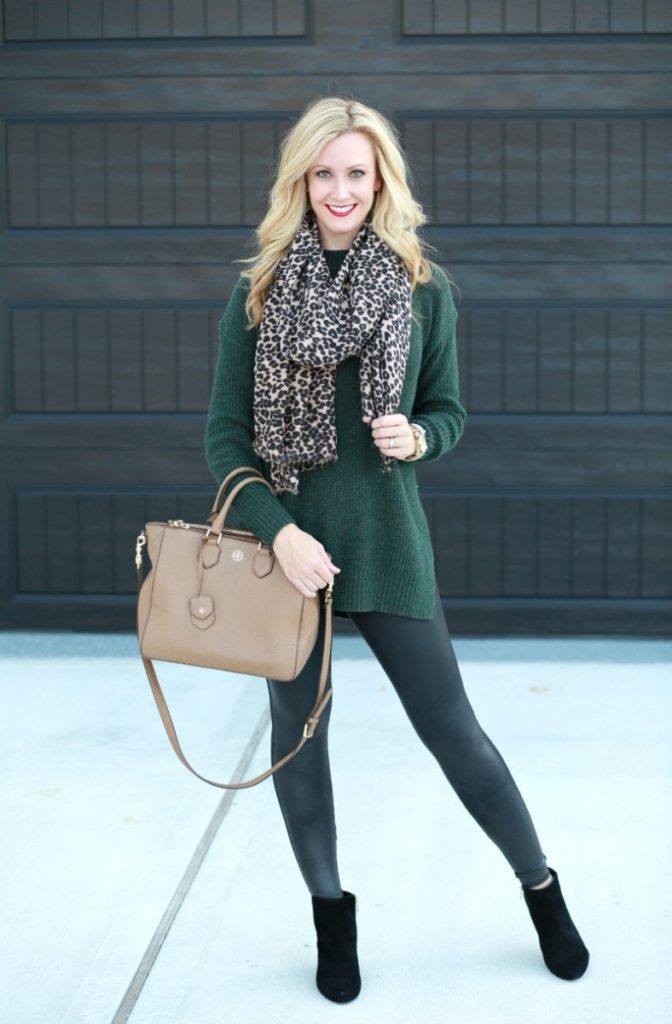 Sweater / Leggings / Booties / Scarf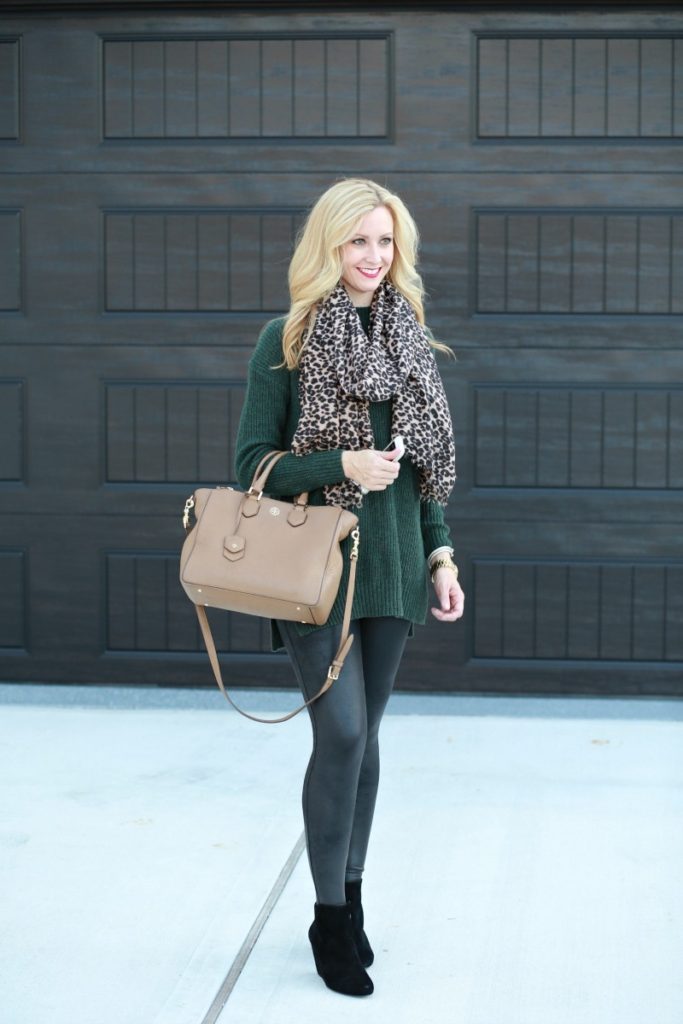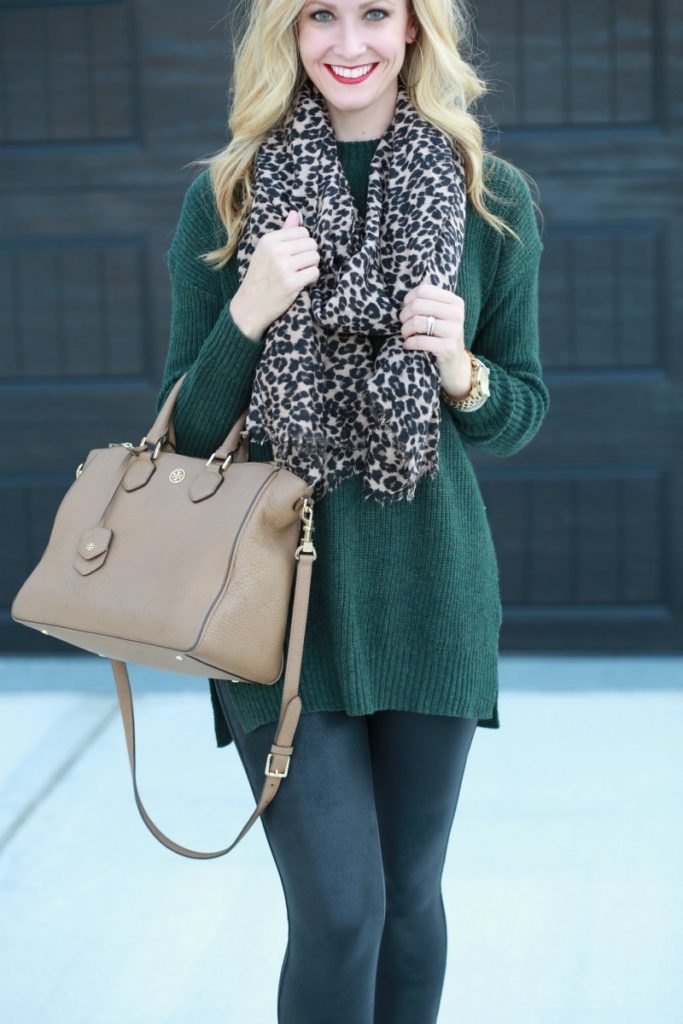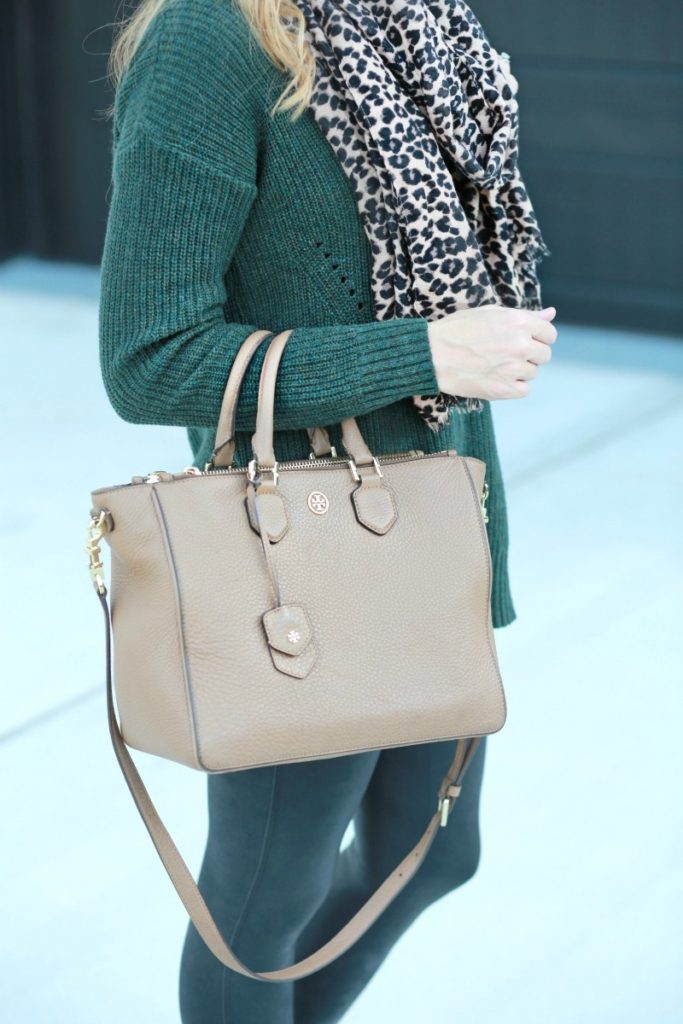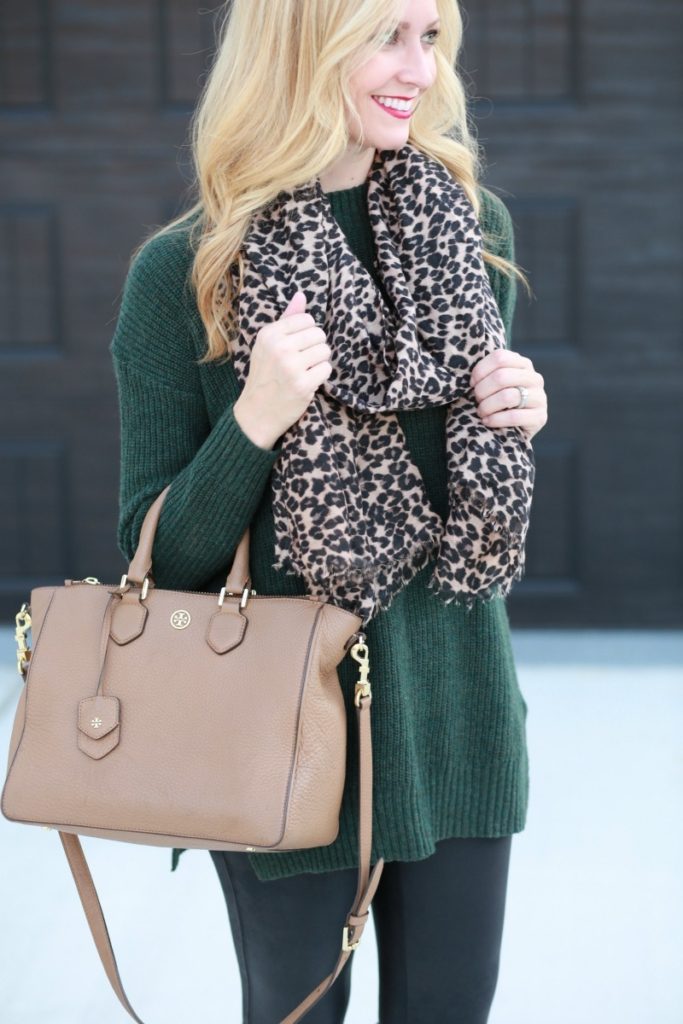 Do you have a leopard scarf?  I love leopard for fall and winter.  This scarf is perfect to wear with a sweater or layer with a coat because it is lightweight.  I have been wearing this long green sweater at least once a week.  I love the length with leggings or skinny jeans.  In my previous post here, I dressed it down for daytime while running errands and then dressed it up for a night out.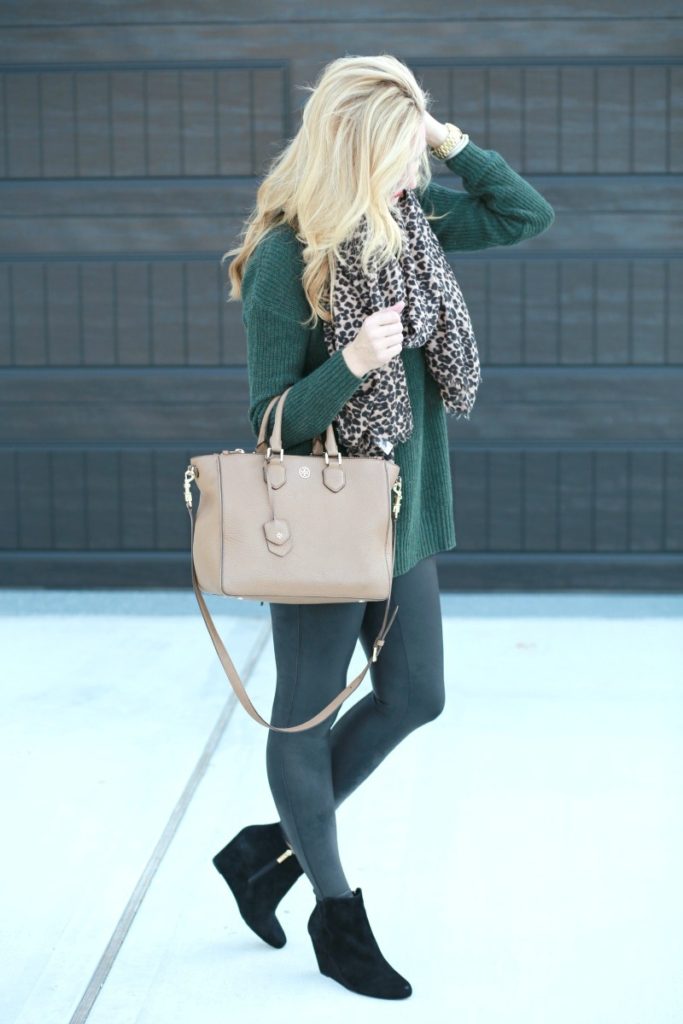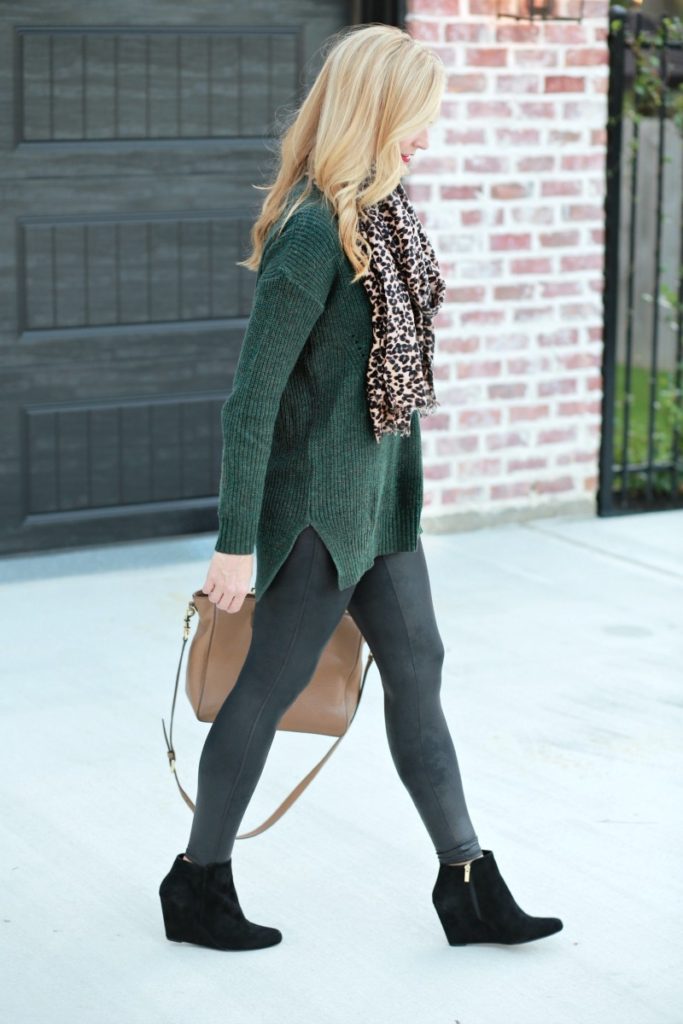 Now onto presents for other people…even though these leggings could be a present for your man!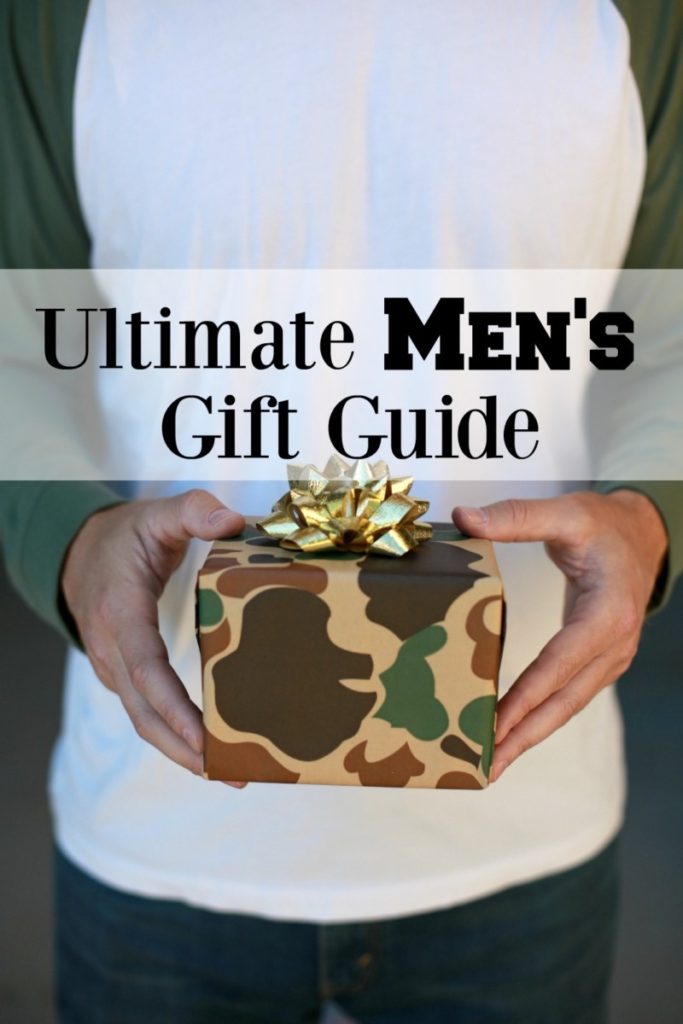 *Click on any picture below*
Non Iron Dress Shirt– My husband loves these shirts.  They wash and dry beautifully and I don't have to attempt to iron them.
Yeti Can Holder– Perfect stocking stuffer for your man's beer.  Stays cold…forever!
Bose Mini Sound Speaker– We have had this speaker for three years and it comes everywhere with us.  We take it to the beach, pool, over to friend's houses.  It's small portable and has amazing sound.
Flashlight– Apparently this is "THE" flashlight to have.  I am honestly not a flashlight aficionado but my husband is.  He says this is the brightest LED flashlight and it lasts forever.
TriPod– I just bought this for myself and it is awesome.  It can hold your camera or smart phone in any shape or form to take pictures of the whole group!
Watch– Every man needs a watch.  I know a lot of people are into the smart watches but there is something classy about a great looking watch on a man.
Corn Hole Boards– Yard games are the perfect entertainment.  We use ours in the backyard, street and beach.
Powerbeats Bluetooth Headphones– My husband and I both have these and love them.  We use them to run or workout in.  I am obsessed with the fact that I no longer grab the cord with my arm and watch my phone fly to the ground shattering into a million pieces.
North Face Pullover– My husband loves these pullovers.  Staple piece in any man's wardrobe.
Drill–  We use a drill around our house weekly.  Everyone should have a drill!
Amazon Firestick with Alexa Voice Remote– This USB stick goes into the side of your tv so you can watch Netflix and other shows.  What's sweet is it is voice controlled.  All you have to do is say "Launch Netflix" and Alexa will respond instantly.  Order pizza, watch ESPN.  A man's dream gadget!!!
Ugg Slippers– It's cold outside and Ugg slippers just keep your feet warm, comfy and cozy.  We both live in our Ugg slippers during the cold months.
Moscow Mule Copper Mugs– All the men in our neighborhood are obsessed with drinking these.  I should have bought stock in copper and ginger beer.