Happy Hump Day Ya'll!  Who is ready for the big Nordstrom Anniversary Sale starting July 13th?  Start your morning off right here on HauteandHumid.com the morning of the sale.  I will be one of the first bloggers to bring you a dressing room try on session starting at 5:00am on the 13th.  I will cover fit and feel of all the hottest items.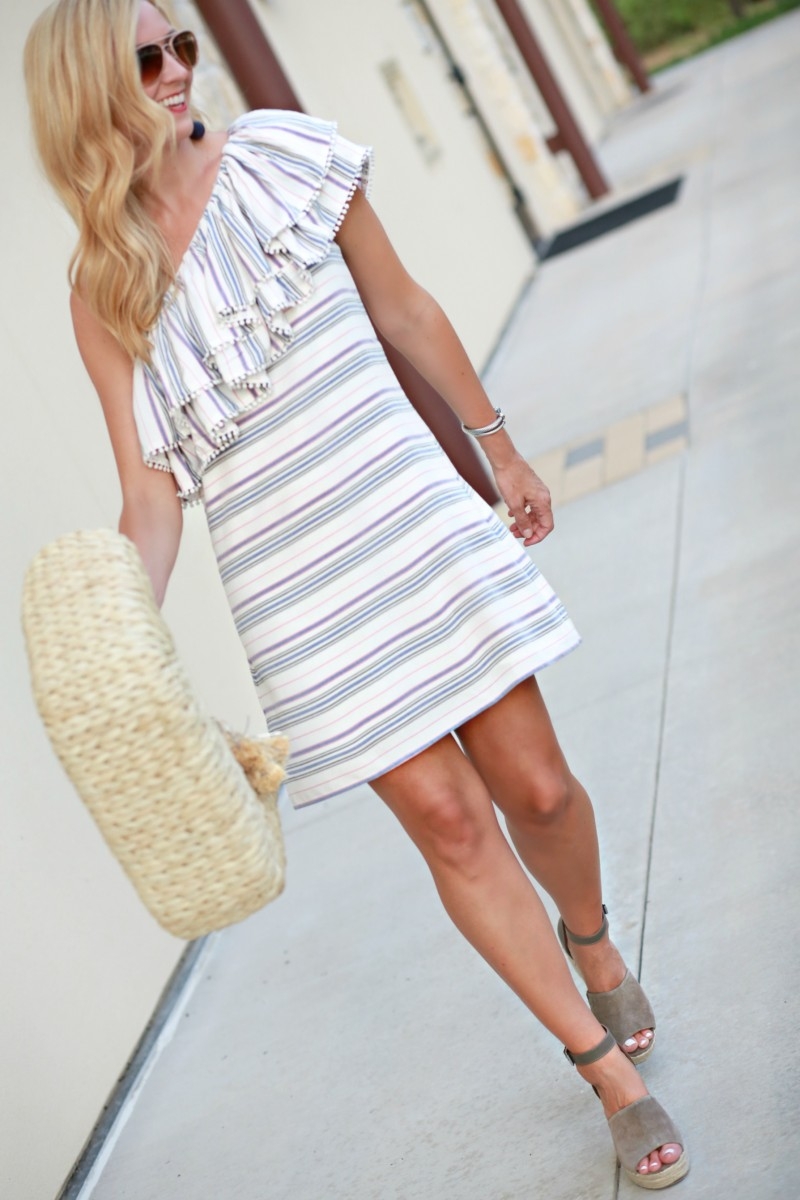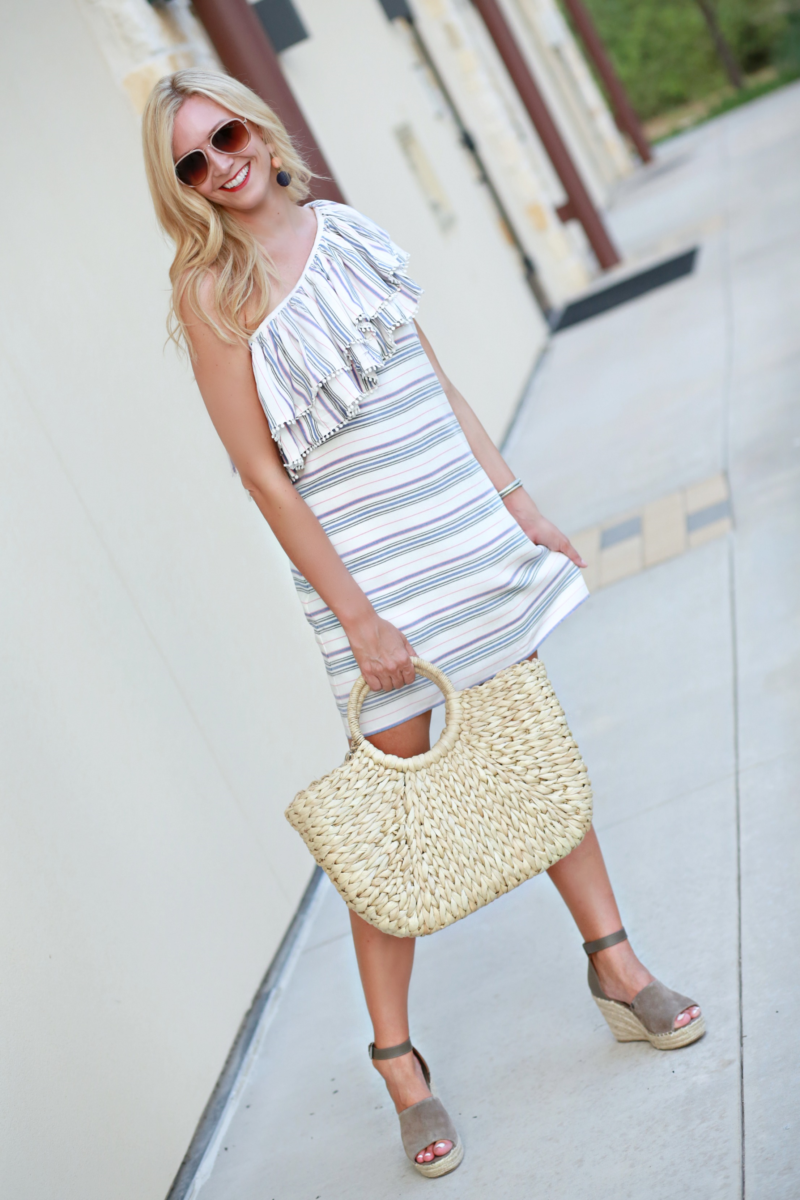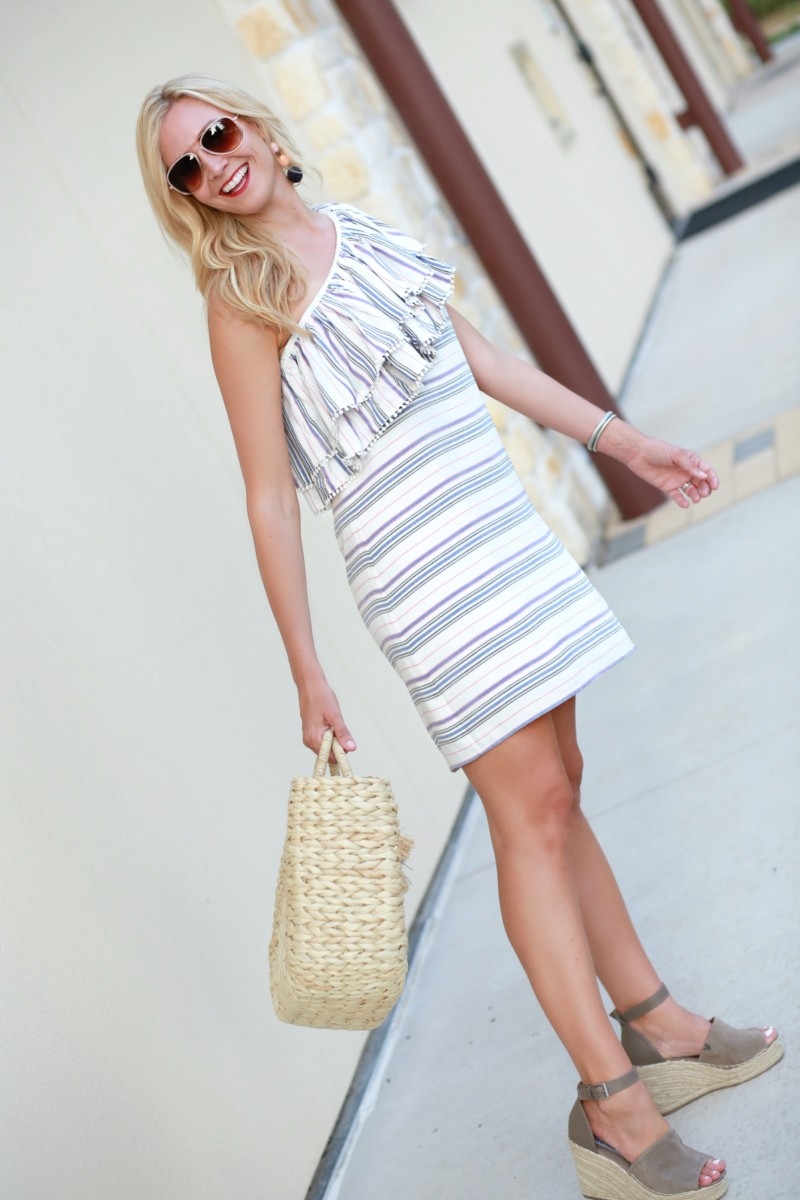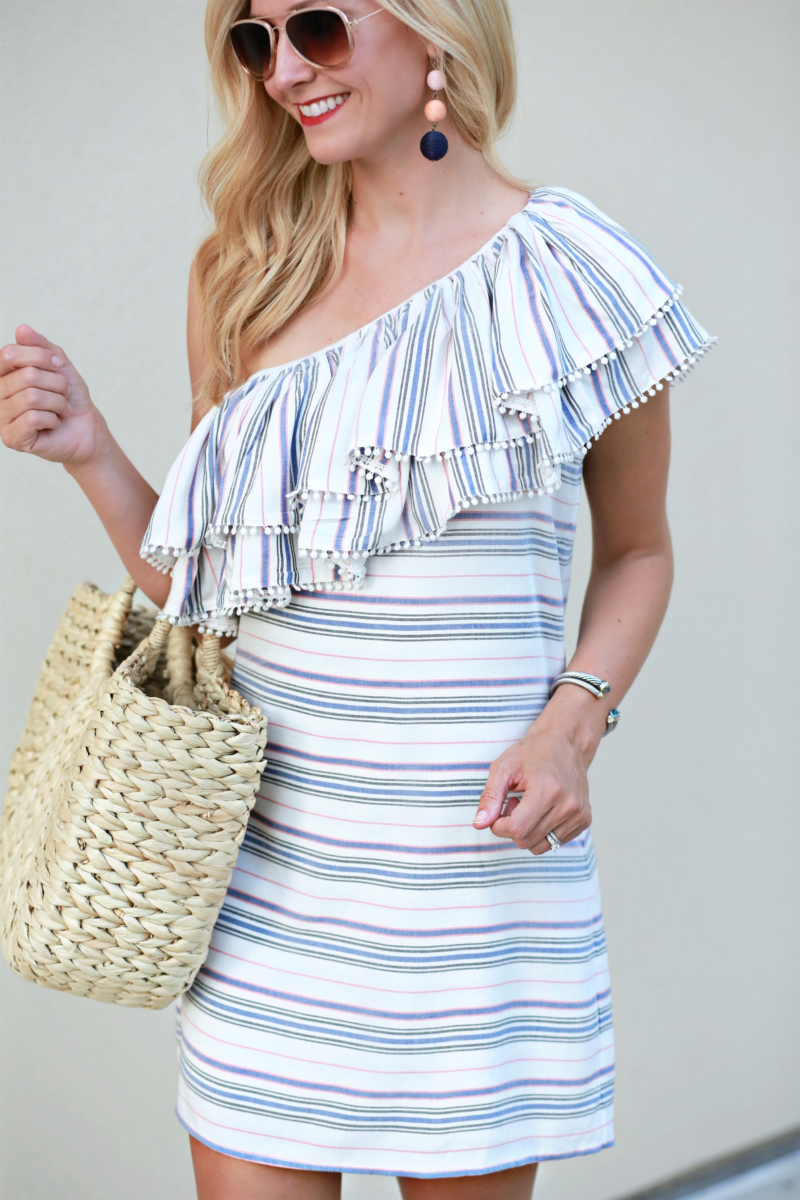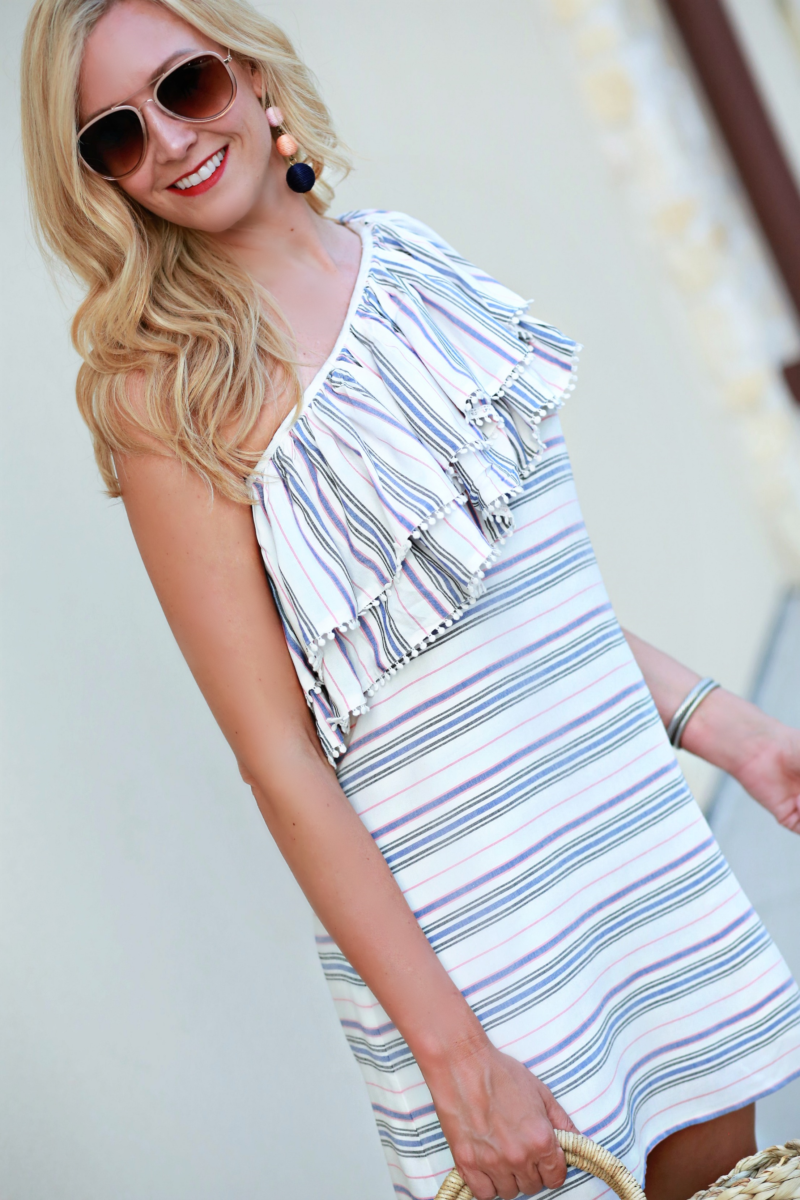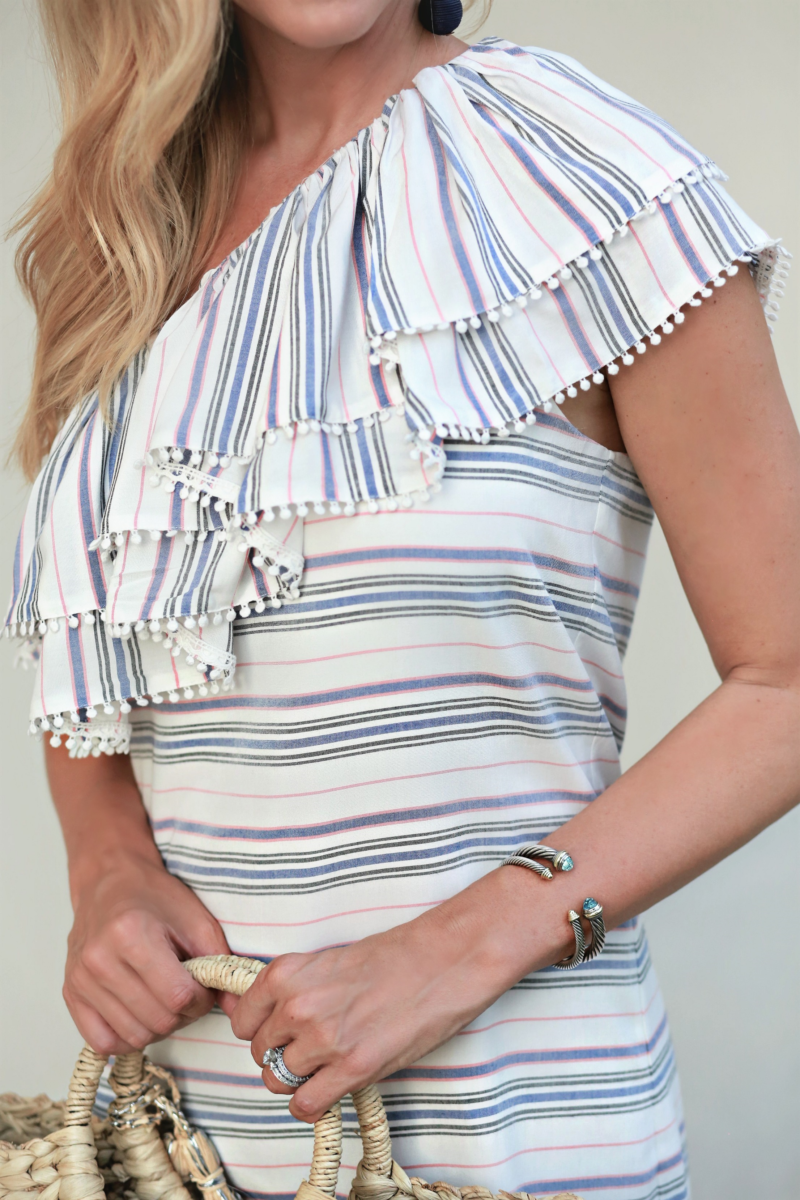 Dress – wearing small, could have sized down //  Sandals – free shipping & returns //   Sunglasses  //  Bag
Before we start shopping for fall, I have to share this perfect one shoulder dress with ruffles.  I am always a sucker for stripes and anything with one shoulder.  This means I can either wear my favorite strapless bra as is or I can add one cross strap. You HAVE TO get this one!  I have yet to meet someone who doesn't love this bra.  This dress is lined and fits like a sheath dress,  so I suggest sizing down.  We are headed to the beach this weekend and I am definitely taking this with me.  First, I need to detox from three days of eating like a glutton and drinking in New Orleans before heading to the beach!  Luckily this dress leaves enough room in the belly area.
When picking out a dress I always think about how versatile it is.  Can I wear it to multiple functions?  This one shoulder dress is great for vacation, baby shower, wedding shower or date night.  Pair it with a cute wedge or keep it casual with a pair of sandals.
These wedges have been a staple all summer.  Isn't a wedge so much more comfortable than a heel?  I especially love the free shipping and free returns policy!  Grey is always a perfect color because it is neutral and goes with almost any outfit.
See ya'll tomorrow bright and early for the Nordy Sale!
XO- Sara