While looking for a new pair of Ugg slippers, I found this turtleneck poncho and had to give it a whirl.  When I opened the box my daughter rubbed it and said, "It feels like a kittens ear mommy."  I laughed and thought, it really does!  The turtleneck poncho was so soft, cozy and perfect for our on again off again cool weather.
Ugg Poncho  – XS/SM  /  Tank– Under Poncho  /  Boots  – on Sale Under $85 & Here  /  Grey Jeans – true to size currently on sale  /  Distressed Jeans– true to size  /  Sunglasses– under $60  /  Bag– Similar Here  /  Bracelets– Great gifts, tons of option and a portion of the proceeds go to different charities  /  Lip Crayon– Cruella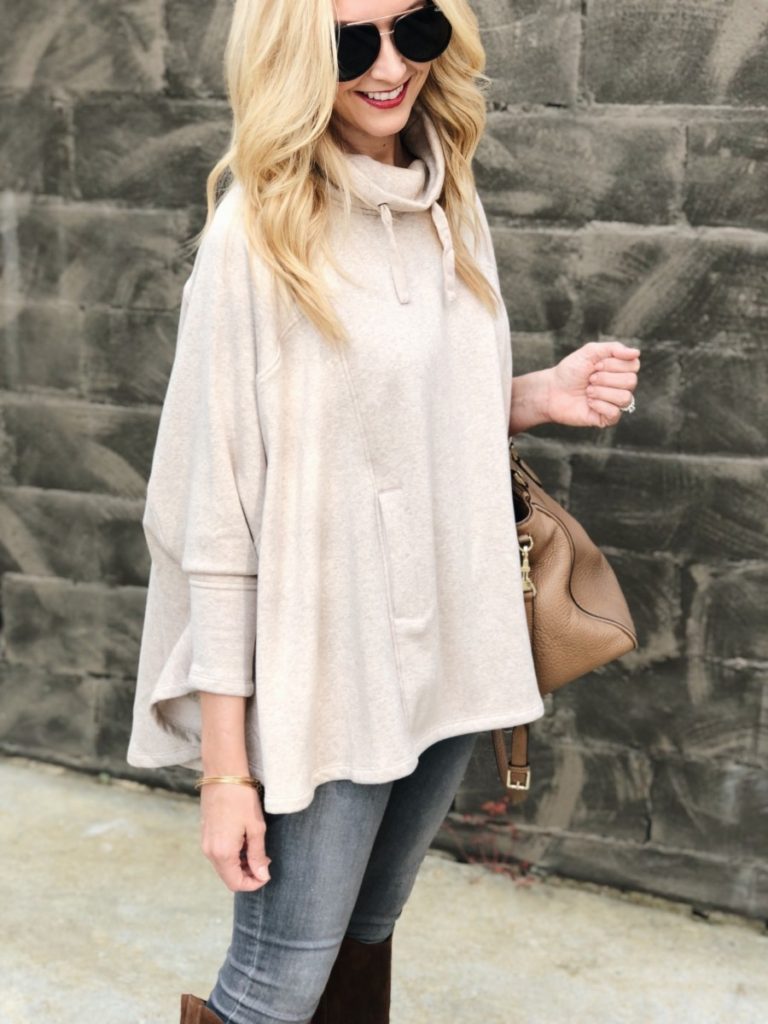 This turtleneck poncho comes in three colors and has an adjustable neck.  What I loved most about the construction of this turtleneck poncho was that your arms don't just sit under the poncho.  It actually has a little sleeve that you can put your arms into.  That way the poncho stays in place instead of slipping and sliding as you move throughout the day.  Last year I had a poncho that would end up all cockeyed and backwards by noon!
A lot of ponchos can hit at the wrong spot on the leg.  I am 5'9 and this turtleneck poncho was long enough to wear with skinny jeans and dips down in the back covering your bum.  I always love a top that covers my bum!
Under the turtleneck poncho I wore a this simple tank.  When another random cool front blows through I will probably layer this striped tee that I know most of you have.  Here is another way I styled this striped tee.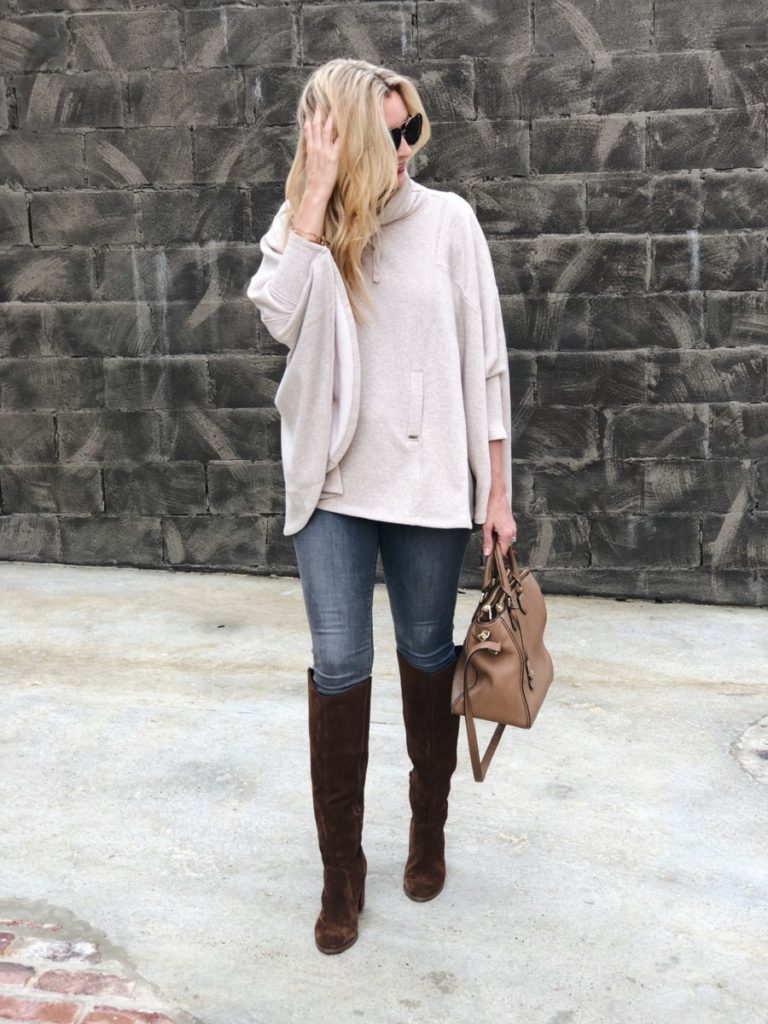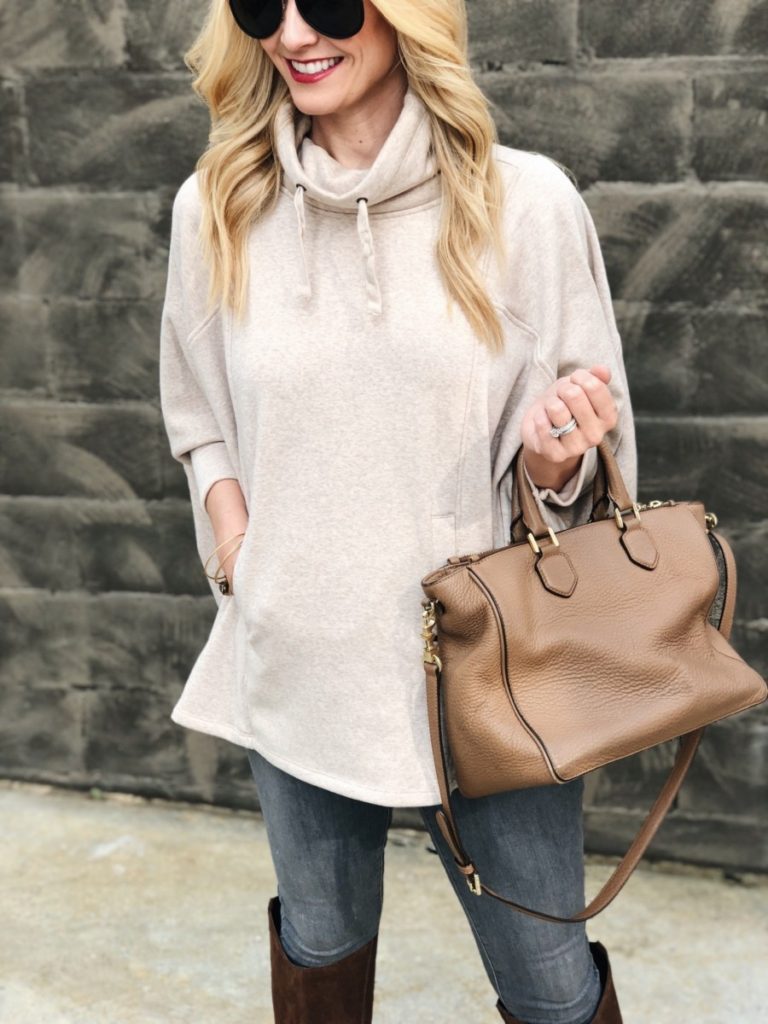 Jeans
Do ya'll have a pair of grey jeans yet or what?  I honestly wear my grey jeans more than I do blue jeans.  I wore this poncho with distressed jeans and grey jeans and loved it styled both ways.    I will have a full post up on Monday on my top three favorite brands of jeans.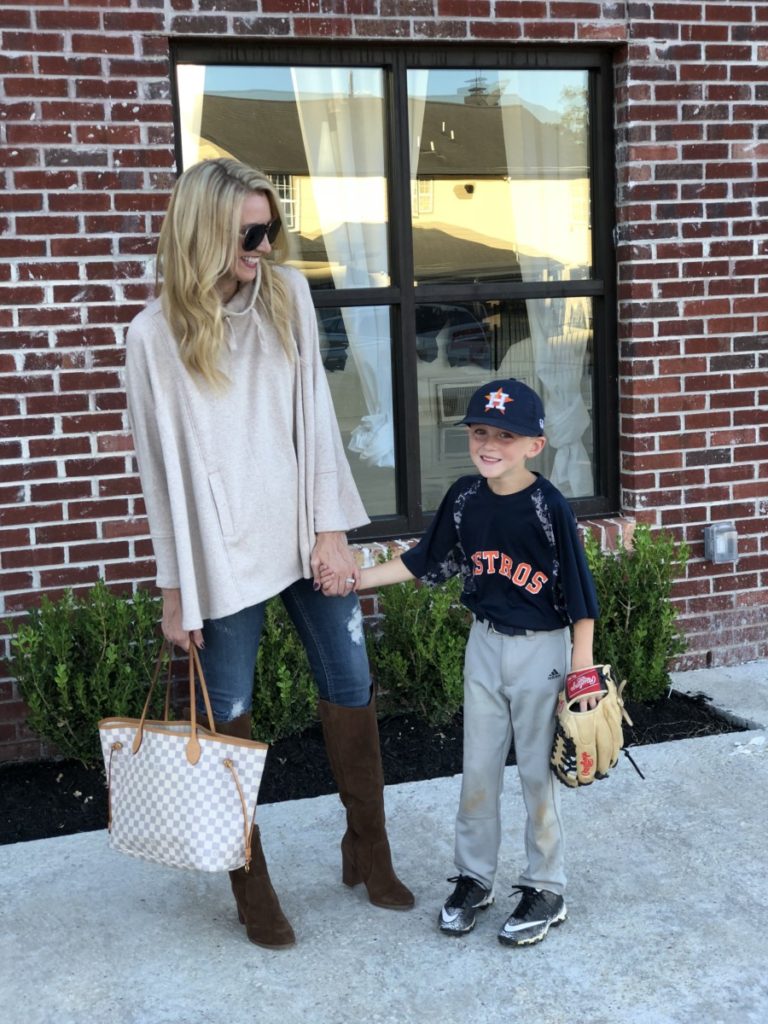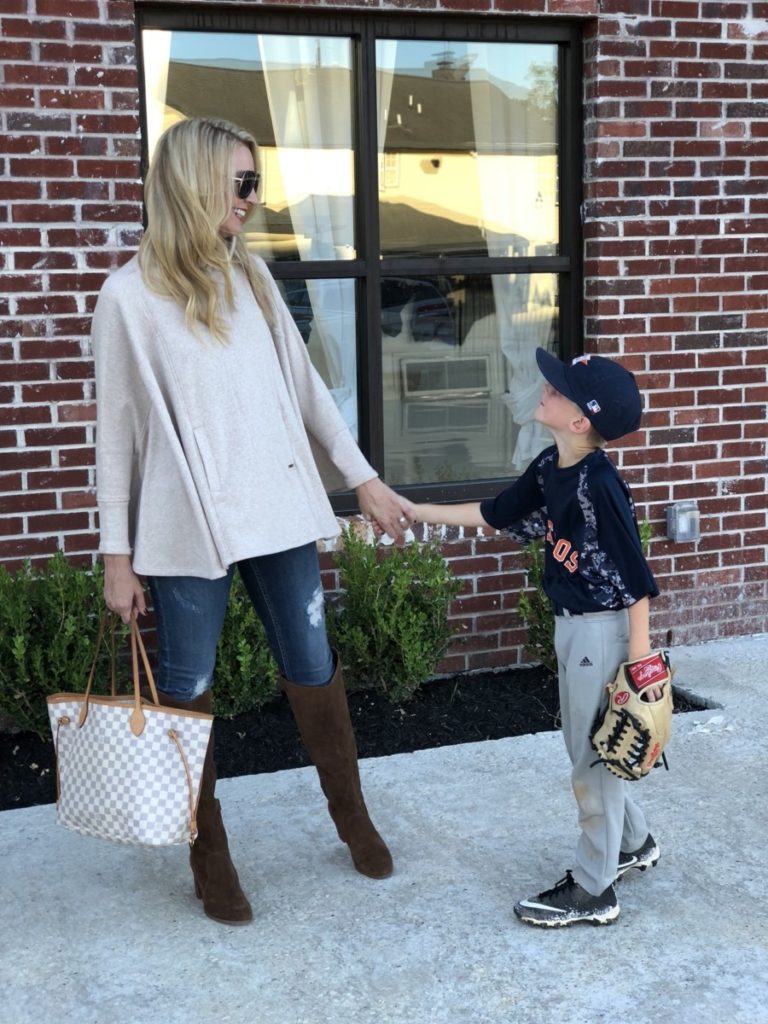 Boots- True To Size
I am wearing an 8.5.  If you like to wear a thick sock, I would go up 1/2 a size.
My husband asked if I was going to wear these boots with every outfit and my reply was- YES, if I can make it work!  I might have an unhealthy obsession with these boots but for good reason.  One, I love the perfect height of these.  So many boots stop on the calf and I feel like they make my legs look thick.  The brown and taupe color are perfect for fall and into spring.  These look gorgeous with jeans, dresses and skirts.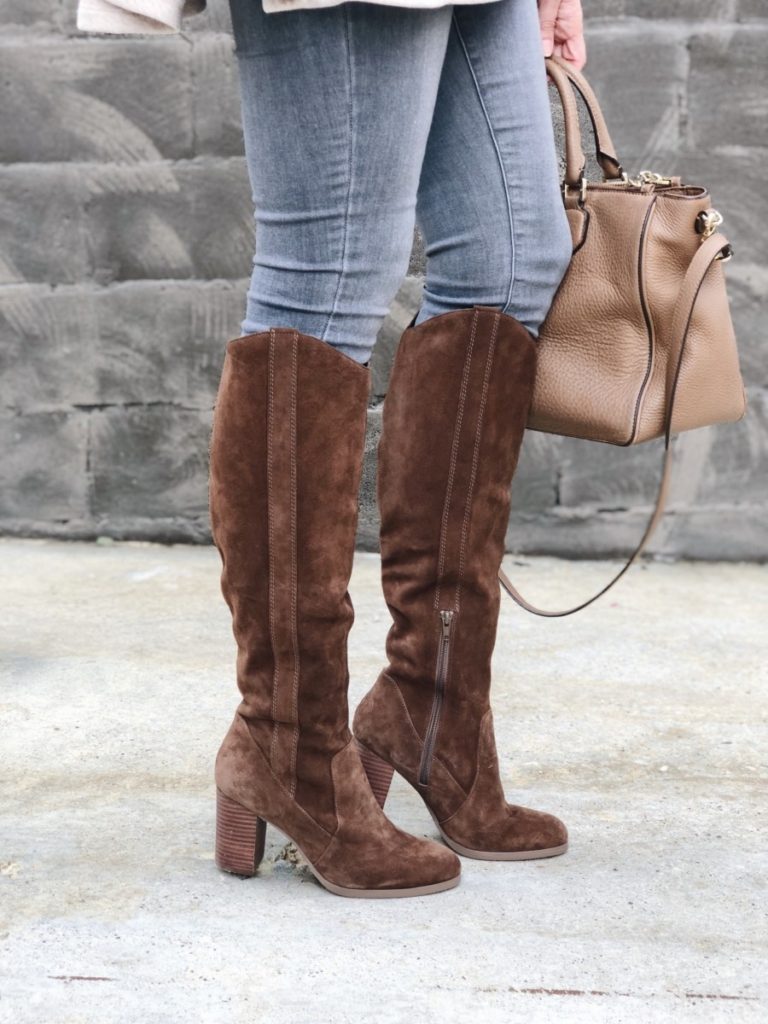 Makeup I'm Using Now
XO- Sara